Anti-LGBT Activist Loses Orleans Parish School Board Race to a Gay Educator; 4 Other NOLA Runoff Elections Settled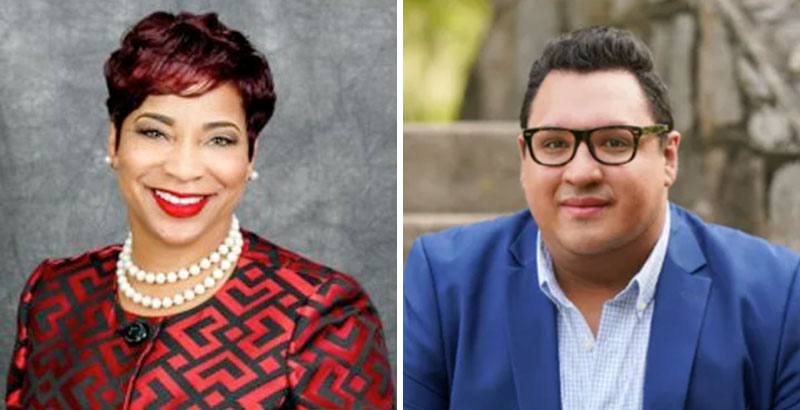 After coming within a hair of winning a third term on the Orleans Parish School Board in November, Leslie Ellison lost a recent runoff in New Orleans' District 4. Businesswoman Ellison has a history of anti-LGBTQ activism, eight years ago urging Louisiana lawmakers to allow charter schools to deny admissions to gay students.
All seven seats on the board were up for election this year. In addition to the contest in which adjunct community college professor J.C. Romero, a gay former teacher, bested Ellison, four other races were settled in the Dec. 5 runoff election. In Districts 2 and 7, incumbents Ethan Ashley and Nolan Marshall Jr. were reelected. An open seat in District 5 went to Katie Baudouin, and newcomer Carlos Zervigon won District 6.
In the runup to the general election, attention focused on some candidates' desire to weaken the superintendent's authority over closing failing schools in the nearly all-charter district. The final results of the election suggest such a change is unlikely.
Several prominent education groups did not endorse in the District 4 contest, though less than two weeks before the runoff, an 11th hour controversy arose. The Black Alliance for Civic Empowerment Action Fund, which received donations from a political action committee associated with Democrats for Education Reform and from Walmart heir Jim Walton, paid for signs and mailers promoting Ellison.
It's not clear that either donor knew the organization was planning to spend in support of Ellison, who is African-American. Romero is the son of Nicaraguan immigrants.
Disclosure: The Walton Family Foundation provides financial support to The 74. 
Get stories like these delivered straight to your inbox. Sign up for The 74 Newsletter