Beyond Parkland, Five Other Incidents of Guns at School in February; At Least 24 Killed So Far in 2018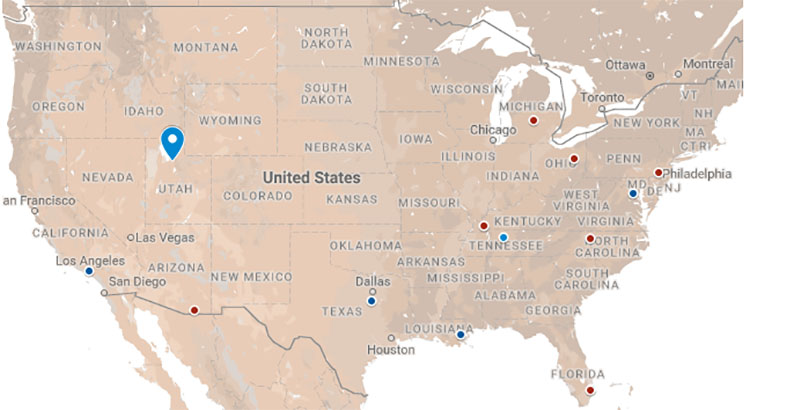 Updated March 14
The 74 will be tracking gun-related injuries and deaths at schools throughout 2018. Bookmark this page for the latest reports, and see below for an interactive map of incidents involving the discharging of a firearm that causes a wound or fatality on school property.
In the month of February, Americans experienced one of the deadliest school mass shootings in the country's history, when a teen opened fire on students and employees at his former high school in southern Florida.
That incident, which unfolded on February 14 at Marjory Stoneman Douglas High School in Parkland, Florida, claimed the lives of 17 people and injured another 14. The shooting riled the nation and reignited a heated debate over gun violence in schools and how to prevent attacks. On Friday, the Education Department announced it would give Broward County Public Schools a $1 million federal Project School Emergency Response to Violence grant to help the district recover from the tragedy.
The Parkland shooting, however, is not the only shooting incident at a U.S. public school in February. Over 28 days, at least 18 people were killed and 22 were injured in six separate incidents. That includes a February 1 incident at Sal Castro Middle School in Los Angeles, where a single bullet shot hit two students. Two other students and a teacher suffered minor injuries from the incident. A 12-year-old girl was charged in connection with the shooting. On February 20, a 13-year-old boy fatally shot himself in the bathroom of his Ohio middle school.
As lawmakers in Washington debate arming teachers and increasing law enforcement presence in public schools, two February incidents could provide pause. A day after the Parkland shooting, the Broward County Sheriff's Office responded to another report of gunfire at a school. Although that initial report was found to be a false alarm, a sheriff's deputy accidentally shot himself in the leg while responding to the school.
In 2018, at least 24 people have been killed and 42 injured from shootings on school property.

This map includes school shootings that took place on campus where a person was injured or killed. Incidents resulting in injury are labeled blue, while incidents resulting in death are labeled red. The most recent incident is indicated with a larger icon. Click on the icons to see details about each incident.
Behind the numbers:
For the remainder of 2018, The 74 will track in real time — or close to it — shootings at American schools. Our analysis will focus on incidents that occur on school grounds and result in injury or death. That includes suicides, which account for nearly two-thirds of all firearm deaths in the U.S., according to Centers for Disease Control and Prevention data.
Nationally, nearly 1,300 children (17 years old and younger) die from gunshot wounds each year and 5,790 are treated for injuries, according to a recent Centers for Disease Control and Prevention report. While unintentional firearm deaths and homicides of children have decreased in recent years, suicides have spiked.
Among child gun deaths between 2012 and 2014, 53 percent were homicides, 38 percent were suicides, and 6 percent were unintentional.
Less than 3 percent of youth homicides and less than 1 percent of youth suicides occur at school, according to a recent report by the National Center for Education Statistics.
If we've missed a school incident you think should be included in our coverage, please send an email to info@the74million.org, and bookmark this page for the latest reports of incidents involving the discharging of a firearm that causes a wound or fatality on school property.
Get stories like these delivered straight to your inbox. Sign up for The 74 Newsletter