A Sweet Sixteen — for Social Mobility: If March Madness Celebrated Schools for Helping Students Move Up the Income Ladder, Here's Who Would Win the Tournament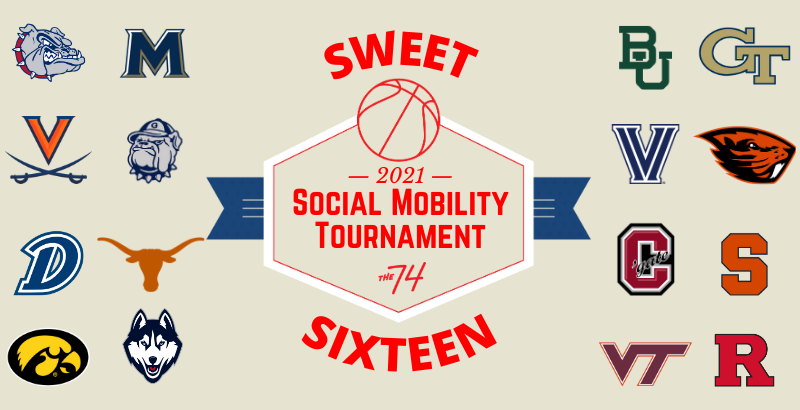 Every year, we take the NCAA basketball tournament bracket and recalculate who would win March Madness, if success wasn't determined by hoops but by the latest research showing which institutions have done the best job in helping students climb the economic ladder.
To be more precise: Our annual "Social Mobility Tournament" is compiled by Nexus Research and Policy Center President Jorge Klor de Alva and uses the Harvard-based Opportunity Insights dataset to capture a different view of higher education institutions, combining millions of anonymous income tax returns with information on thousands of American colleges. As Klor de Alva explains, he assigns a score to each school in the tournament "using a mobility rate that represents the percentage of its students born to parents in the bottom 40 percent of income distribution who reach earnings in the upper 40 percent of household income by their early 30s."
The goal here is a different kind of bracketology — to create "a parallel competition that plots the tournament's participating colleges on a bracket based on how well each school helps its students reach the American Dream of upward mobility. Over the years, our bracket has served to highlight how well or how poorly colleges in the tournament have managed to place their most disadvantaged students on the road to family-sustaining earnings, as opposed to how well their players have done on the court."
With this year's Sweet Sixteen set to kick off at Saturday afternoon, as the Oregon State Beavers take on the Loyola Ramblers, we've taken our full 68-college Social Mobility Bracket and broken out which schools would make our Sweet Sixteen, our Elite Eight, and our Final Four. Here are our 2021 victors for social mobility: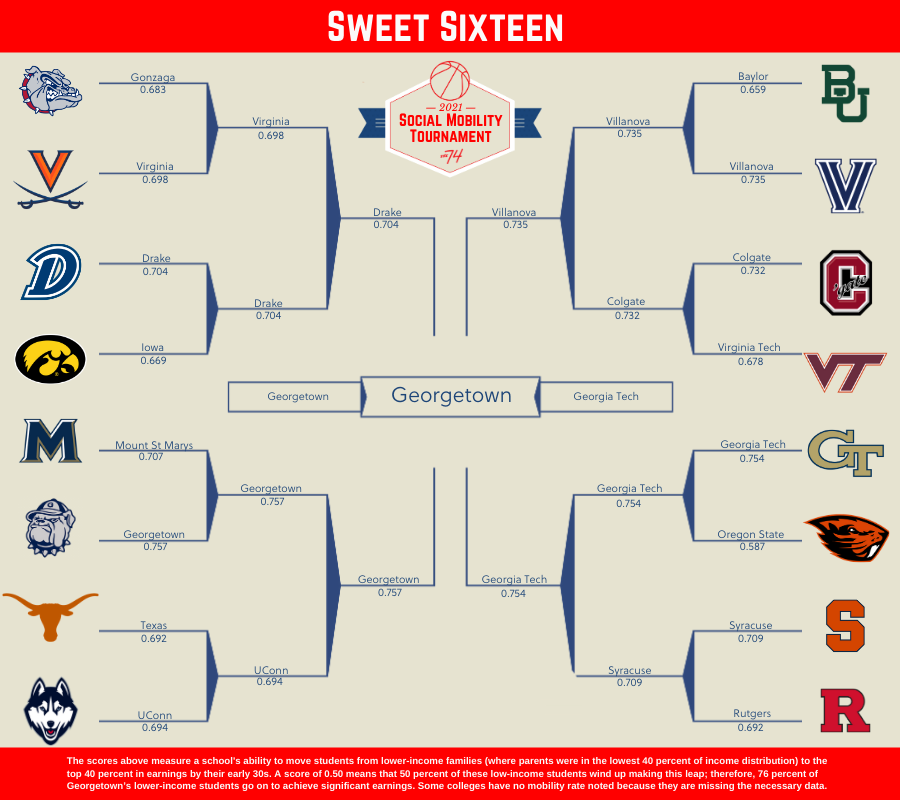 And for those wondering how the other top schools in the tournament did in serving more than 1.5 million students, here's a copy of our complete 2021 bracket: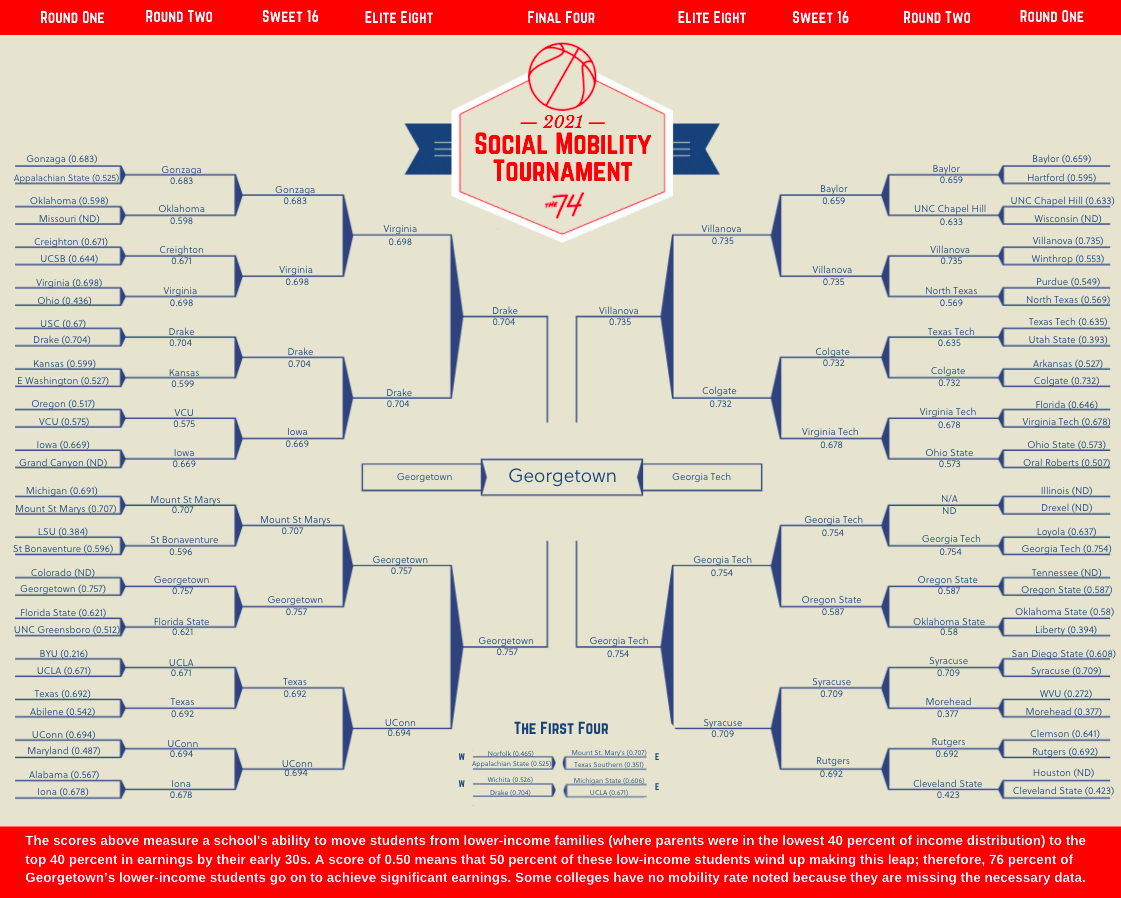 Klor de Alva has noted several interesting trends and observations from this year's participants — and results. "The 68 schools participating in this year's March Madness have succeeded in making the intergenerational income leap possible for about 109,000 students out of their total student population of over 1.5 million," he noted, "a somewhat disappointing 7 percent."
Two years ago, when they last held the tournament, that figure was 11 percent. Read Klor de Alva's full assessment of the 2021 social mobility tournament — and why such a conversation is essential when we consider the purpose and the payoff of our higher education system.
Click here to read his complete 2021 assessment: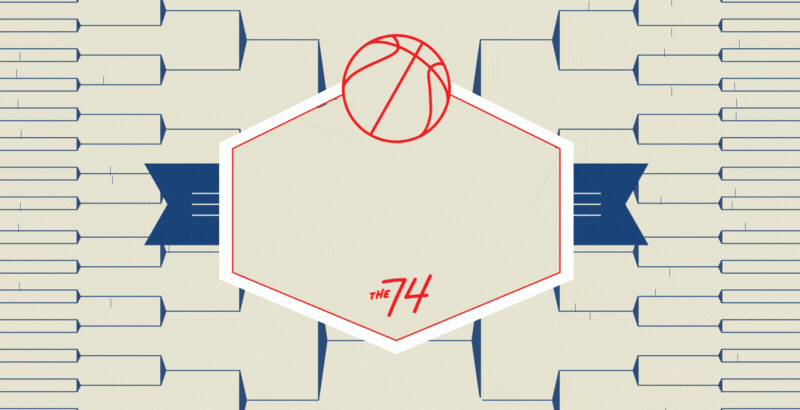 Get stories like these delivered straight to your inbox. Sign up for The 74 Newsletter