A Chat With the 'World's Best Teacher': Andria Zafirakou Advocates for Arts in Schools, Creates Nonprofit to Connect Students With Artists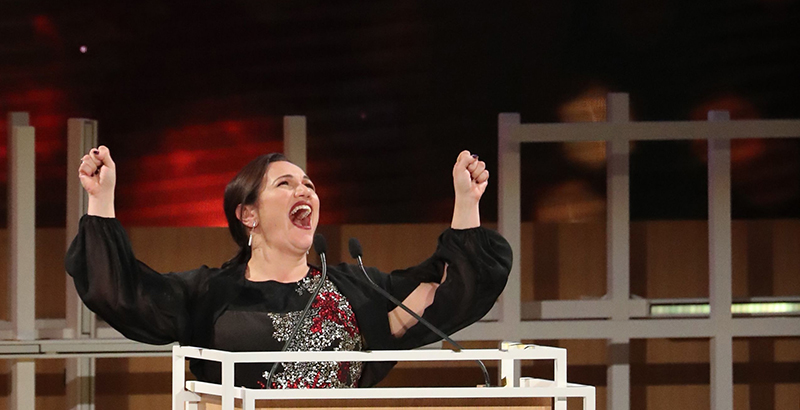 On a recent visit to New York City, Andria Zafirakou spoke at an event in her honor at the Metropolitan Museum of Art, participated in sessions at the World Economic Forum, met students at a Brooklyn high school, and even threw out the first pitch at a New York Mets game.
The whirlwind visit was fit for a celebrity or a foreign ambassador, and, in many ways, Zafirakou is both. She was named the "world's greatest teacher" earlier this year.
Zafirakou is the fourth annual winner of the Global Teacher Prize, an honor bestowed by the Varkey Foundation that comes with a $1 million check.
An arts and textiles teacher from Brent, in northwestern London, Zafirakou is using the money to create a program to connect London schools with professional artists, who will visit the schools and talk to students about their work and career paths. She spoke to The 74 during her stay in Manhattan.
While Zafirakou is based in London, her global message clearly resonates in the United States. Scores on the art and music sections of the National Assessment of Educational Progress, the test known as the "Nation's Report Card," are underwhelming — in part because many students lack access to arts and music classes, often the first to go when budgets get tight.
The message is especially important for Zafirakou, who dreamed of a career in the arts as a child in London but had a hard time persuading her Greek-Cypriot parents it would be a viable career path.
"I had those difficult conversations with my parents, but luckily, at the end of the day, I was able to convince them" that she could be successful in the arts, she said. Zafirakou now helps her students have those conversations with their parents. She hopes that getting artists into schools through her nonprofit will provide role models for students interested in the arts and "inspire students to take up the creative subjects" despite that skepticism.
Zafirakou's organization aims to bring dancers, musicians, painters, writers, actors, and a range of other artists into schools to connect with kids and discuss their careers. The program will start with schools in London and eventually expand throughout the U.K.
Since winning in March, Zafirakou has become an ambassador for arts education worldwide. When explaining what fuels her advocacy, Zafirakou talks about the joy the arts ignite in her students — with a smile that suggests she knows something about joy. She's quick to point out the bottom-line value of the arts as well, noting that it contributes billions to the economy in the United Kingdom and worldwide and touting the practical skills they provide students.
"If you were an employer, who would you employ? You'd like the person who can think outside the box, who can act if they needed to act spontaneously, who can create the unique product," she said, underscoring that economic benefit.
Passion for the arts isn't the only thing Zafirakou and her students have in common. She remembers how it felt to be "thrown" into a U.K. school after growing up in a home where the primary language was Greek. Similarly, many of the children she teaches are recent immigrants, and dozens of languages are spoken in the community.
Zafirakou has learned how to greet her students and their parents in their home languages, which she says fosters relationships that make her lessons more effective and meaningful.
"That's a very lovely, warm gesture, which automatically gets you buy-in, which automatically enables the family to feel welcome and a part of the community. And once you've got the parents on board, and once you've got the students on board, we as teachers can do our jobs really well."
In addition to building relationships with her students, Zafirakou is a leader among the adults in her school. As the director of teaching and learning, she works with teachers to improve their craft and facilitates professional development for them.
"That's my favorite thing — is helping somebody else, to just kind of support them in their practice and … make them into the teacher they want to be," she said.
The Global Teacher Prize is awarded and funded by the Varkey Foundation, an organization that aims to improve education around the world. The Foundation is also working with a number of countries to create national teacher prizes as part of its mission to elevate the teaching profession. One American teacher, Glenn Lee of Hawaii, was among the global 10 finalists for the award this year.
Although she has become a celebrity since being named the world's greatest teacher — she met Prime Minister Theresa May and has made a number of media appearances — Zafirakou maintains a hands-on role in running the nonprofit she started with the prize money and is still teaching full-time.
"The days are too short in my life," Zafirakou said, "but I really am passionate about it."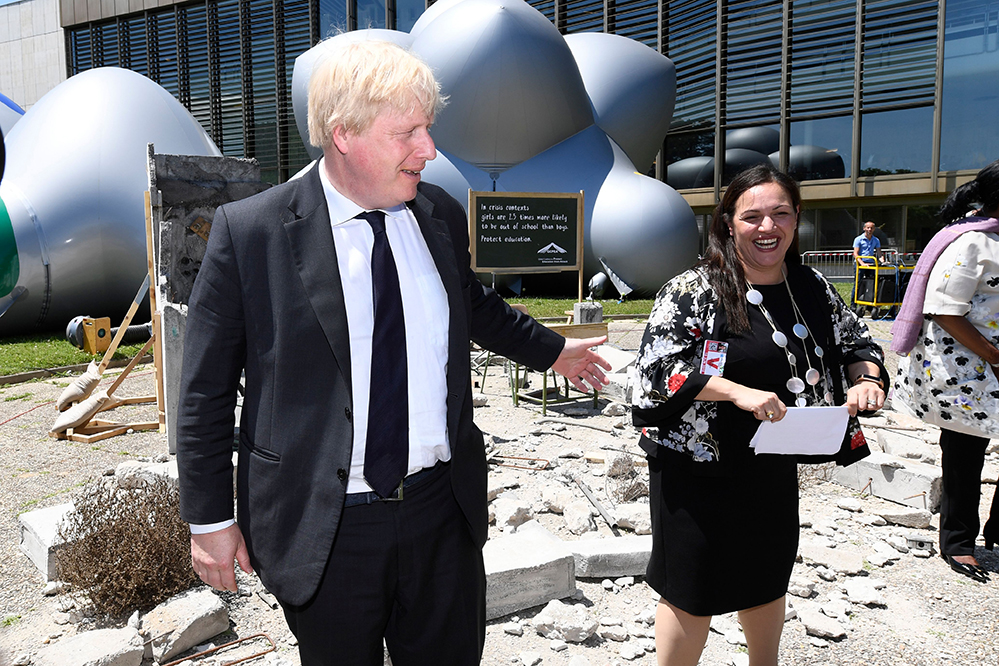 Get stories like these delivered straight to your inbox. Sign up for The 74 Newsletter