With Goal of Hiring 100,000 STEM Teachers in Sight, 100Kin10 Asks: Why Is It So Hard to Find and Keep Great Teachers in STEM?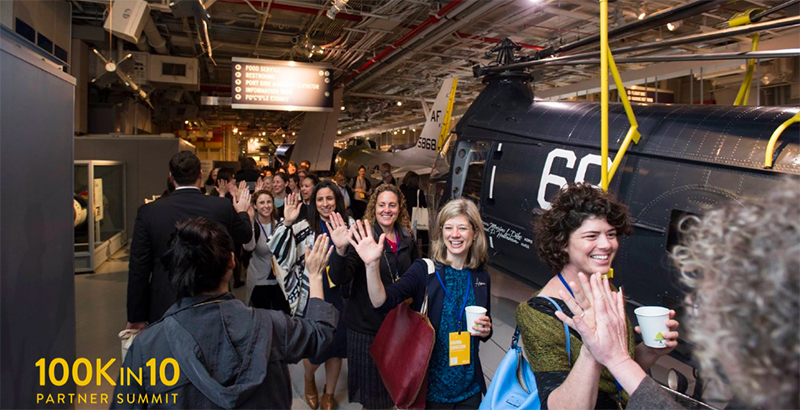 At one point in time, Talia Milgrom-Elcott's goal of adding 100,000 excellent STEM teachers into America's K-12 classrooms by 2021 seemed like enough. Now, six years into the 100Kin10 effort that Milgrom-Elcott co-founded and for which she serves as executive director, that goal moves closer to reality. But another issue has surfaced that now appears even more daunting.
"Once we thought we were on track to hit the goal on time and had built a network capable of doing that, it gave us the invitation to ask the bigger question: Was it possible that in this goal we had avoided the bigger and more important question of why is it so hard to get and keep great teachers in STEM?" Milgrom-Elcott says. "If we didn't solve that question, we were likely going to start 100Kin10 all over again in 10 years."
So the same 280 organizations, universities, and companies — among them the National Science Teachers Association, UTeach at the University of Texas, AT&T, Teachers College, Chevron, the Department of Energy, and the California State University system — that are on track to meet the 100Kin10 goal have now mobilized to take on what Milgrom-Elcott calls the "grand challenges" inherent in STEM education shortages.
That diversity of effort has proved essential.
"One organization wasn't going to do the whole thing," Milgrom-Elcott says. "There is not some weird central intelligence agency that could identify teachers in every rural and urban district around the country. We needed to create a network to bring many organizations together and mobilize them to this goal."
While 100Kin10 oversees the process of identifying, nominating, and bringing in teachers willing to commit to the rigors of continued learning in STEM, the onus falls on the organizations to make it all happen, one teacher — or hundreds and thousands — at a time, by committing to investing in educators and embracing collaboration.
One result has been key systemic changes in professional development, from teacher residency programs now shaped by STEM understanding to the California State University system's expansion of its specialist degree in STEM education to include a program focused on elementary STEM in urban environments.
"It's been hard for my school district to find enough qualified STEM teaching candidates to meet the needs of our students. Originally, I was the only STEM teacher in the school. Now there are four of us, and we hope to double that number," says Becky McDowell, a K-5 STEM teacher in the Barrington 220 School District in Illinois. "There is a huge need to train new STEM teachers as well as provide continuing professional development. We need teachers who are familiar with science, have an engineering mindset and are comfortable with change and technology. We also need to fix the low pay and prestige issues in order to attract the best teachers — that's why we're glad to have 100Kin10's support in dealing with overarching challenges facing STEM education."
Now, having trained more than 54,000 STEM teachers so far, Milgrom-Elcott's network has been working on a deep dive into why attracting STEM teachers is so challenging. Following months of research, questions, and data gathering, 100Kin10 developed 100 reasons why, and then, borrowing concepts from ecology, partnered with network scientists and ecosystem mappers to distill the 100 reasons into major themes.
"We found, like in the natural world, that everything is connected," Milgrom-Elcott says. "No one program or project is going to solve the big challenge. There are no silver bullets. There are places of higher leverage where if they get better, other things get better too."
Building on the concept of so-called keystone species, the researchers identified seven factors that have an outsize influence on the STEM education environment: prestige, teacher preparation, elementary STEM, professional growth, teacher leadership, reaffirming STEM values, and instructional materials.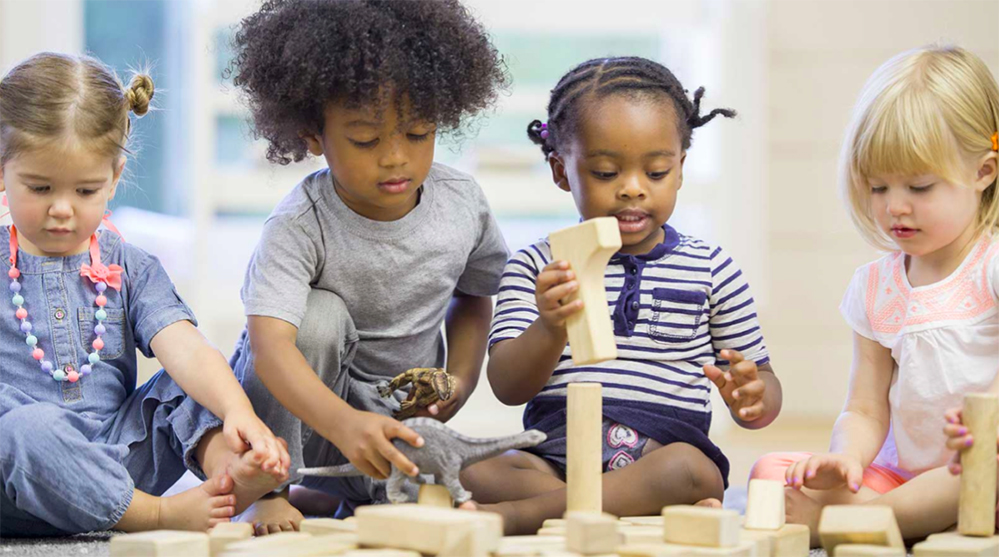 Each of the 280 partners is asked to focus on one of these areas and invite others to collaborate on "problem-solving projects." By collaborating, not only will the effort be approached differently, but smaller members of the network can pool financial and talent resources. So far this year, 100 individuals have organized themselves into project teams to work on 13 issues, everything from drafting a toolkit on engaging rural communities in STEM to creating an evidence-based booklet on how to enlist undergraduate professors to encourage STEM teaching.
"Our partnership with 100Kin10 helped us build WeTeach_CS — a hybrid, scalable professional development and incentive program that is growing the computer science teaching workforce in Texas and beyond," says Carol Fletcher, deputy director of the Center for STEM Education at the University of Texas at Austin. "100Kin10's initial investment and ongoing support catalyzed our effort and has led to over 400 new Texas computer science teachers in less than three years, tripling the prior rate."
By creating a common vision and goals, 100Kin10 looks to create a public clearinghouse of ideas and solutions for anyone to use. "We just launched a strategic-initiatives team to move 280 amazing and diverse organizations to collectively address challenges we face," Milgrom-Elcott says. "We are feeling really optimistic about the network's track record to date."
Get stories like these delivered straight to your inbox. Sign up for The 74 Newsletter