Answering the Call: How 100Kin10 Is Working to Add STEM Teachers to America's Classrooms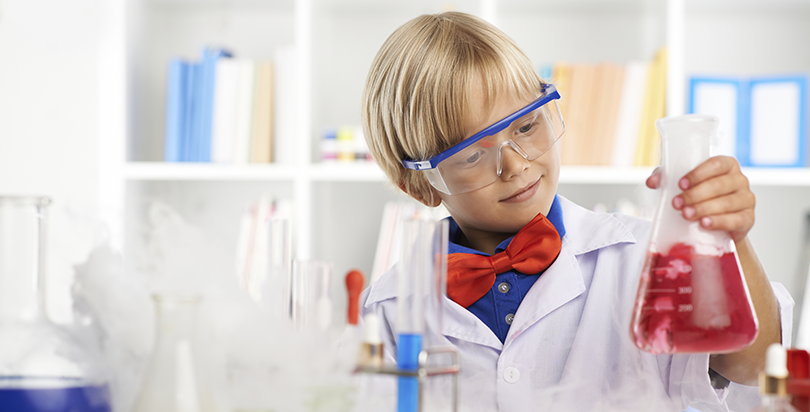 It was the call heard 'round the STEM world: "Over the next 10 years," President Barack Obama said during his 2011 State of the Union Address, "we want to prepare 100,000 new teachers in the fields of science and technology and engineering and math."
The need for STEM teachers is clear: The U.S. Department of Education cites that by 2020, the number of STEM jobs will have increased between 16 and 62 percent (depending on the STEM field). And yet a 2011 Microsoft survey found that only one in five STEM college students felt that their K-12 education prepared them for their STEM studies, and the Office of Science and Technology and Policy found that less than 40 percent of college students who enter intending to complete a STEM degree actually do so.
"The quality of math and science teachers is the most important single factor influencing whether students will succeed or fail in science, technology, engineering and math," Obama said in 2010.
---
---
The president's entreaty was answered by 100Kin10, a nonprofit launched after his State of the Union. Led by Executive Director Talia Milgrom-Elcott, the organization had trained some 28,000 new STEM teachers across the country by 2015.
To achieve that growth, 100Kin10 created a national network of over 200 nonprofits, colleges and universities, school districts, and businesses. By connecting and uniting grassroots efforts in individual states and cities, 100Kin10 aimed to create a larger movement that would at once support those smaller efforts while contributing to the ultimate 100,000-teacher goal. Just this month, the group announced a new $1.7 million investment in STEM for the state of New York, with the funds to be distributed among Girls Who Code, New York City Department of Education, and STEM Teachers of New York City, Inc.
But the STEM problem "is too big to be solved by any single organization" Milgrom-Elcott told The 74, and creating the national network of like-minded local organizations was to encourage "people to collaborate, not pit people against each other."
Central to curating the national push for increased STEM is 100Kin10's Fellowship Program, which initially received $1.9 million in grants and funding from a variety of donors, including the Simons Foundation, the Soderberg Charitable Foundation, and AT&T.
This isn't a typical grant, where a recipient needs to prove their track record or successes in a particular field prior to receiving funding — and that's intentional, Milgrom-Elcott said. 100Kin10 wanted to flip the traditional philanthropic model on its head through the fellows program.
"We wanted people to pitch solutions to problems, not just projects," she said, so fellows applicants didn't need to have a clear or concrete proposal in mind, just the desire to create and learn from others.
All 200 100Kin10 partners were encouraged to apply and from the applications, 11 fellows were chosen in June of 2015.
After they were selected, the fellows came together in July 2015 in New York City for an intensive program of brainstorming and learning from each other — collaboratively developing projects based on the needs of individual communities.
The model follows the basic tenets of the very subject they were tasked with thinking about. High school physics teacher Brittany Kozlenko told The 74 via email that "STEM is a way of thinking. Engineering is a way of problem solving: to see patterns, identify problems, generate solutions. It requires cooperative learning."
The 74 spoke to two fellows who are benefiting from the program's emphasis on collaboration and human-centered design, an approach that focuses on the user of a product, idea generation, testing various stages on an intended audience, and revision before a final product is produced.
Washington STEM, which launched five years ago, is using the fellowship to match engineers with 200 5th-grade teachers to equip the teachers with the skills needed to effectively teach engineering.
Washington STEM's focus on 5th grade is deliberate, and needed. Kozlenko points out that despite equal achievement in STEM between boys and girls on 4th-grade standardized tests, by 8th grade interest has dropped off, often along gender lines and to the detriment of girls who may be interested in STEM.
The solution to increasing interest through middle school is teachers and teacher quality, speculates Washington STEM
"Most elementary school teachers lack confidence to competently teach engineering, and research shows that by the time kids finish middle school they are deciding if STEM is something they are good at or not, so we want to get ahead of the curve," said Caroline King, chief policy officer for Washington STEM.
"There is a huge need in our state for STEM in general, but when we look at engineering in particular," it exists in standards and policy but not practice, King said. There is a need to bring engineering into 5th-grade classrooms, she said, "and teachers are excited to get concrete support in the classroom."
They are currently in the design phase, and hope to start recruiting teachers for the program this summer. Work with students will start in the fall, when they plan to target schools in the Puget Sound region as well as in Yakima Valley.
Of the fellowship program's impact on developing their project, Washington STEM has valued "the opportunity to connect with others and learn about what's working elsewhere so we don't always have to be reinventing the wheel," King said.
The University of Texas at Austin's Center for STEM Education is focusing more on expanding computer science throughout Texas schools.
"Texas isn't in a position to give students the tools to compete in computer science," said Carol Fletcher, associate director of UT Austin's Center for STEM Education, "Only 2 percent of high school graduates in Texas take a computer science course in high school, and we don't have the personnel in school districts to help teachers learn CS or get certified."
Fletcher and her team are using the 100Kin10 Fellowship to create an online course to help teachers become certified in CS (with a financial incentive to get the certification).
Using their basic model from their successful face-to-face teacher certification classes, Fletcher's team is working with an advisory board of both experienced computer science teachers and recently certified ones to develop the best practices for their online course.
They are hoping to have at least 200 additional teachers certified by January 2017.
"100Kin10 has given us tools to be really strategic about what we are doing," Fletcher said, "It's forced us to take the time to really go through these processes, such as human-centered design to develop solutions to the problems we are seeing."
Milgrom-Elcott noted that both Washington STEM and UT Austin's Center for STEM Education exemplify the process and purpose of the fellowship program.
"Their approach to the problem — how they embraced the 'productive discomfort' of being in a position of learners and listeners as opposed to the experts," is what sets them apart, she said. "Their organizations are already looking ahead, and thinking about the challenges and opportunities for engineering and STEM."
As Obama prepares to leave office in less than nine months, the future of the push to place 100,000 STEM teachers in classrooms will rest on the next administration. While the new Every Student Succeeds Act enables and strengthens the use of federal funds for increased STEM initiatives, "which will aid the efforts of 100Kin10, there is a lot of work that will be left to the next administration on this front," James Brown, executive director of The STEM Education Coalition, told The 74 via email.
100Kin10 has increased its effectiveness over its first six years and will continue to do so, Brown said, but "improving education is a long-term endeavor."
---
Watch: Inside the NSA's Cybersecurity Camp for Girls Who Code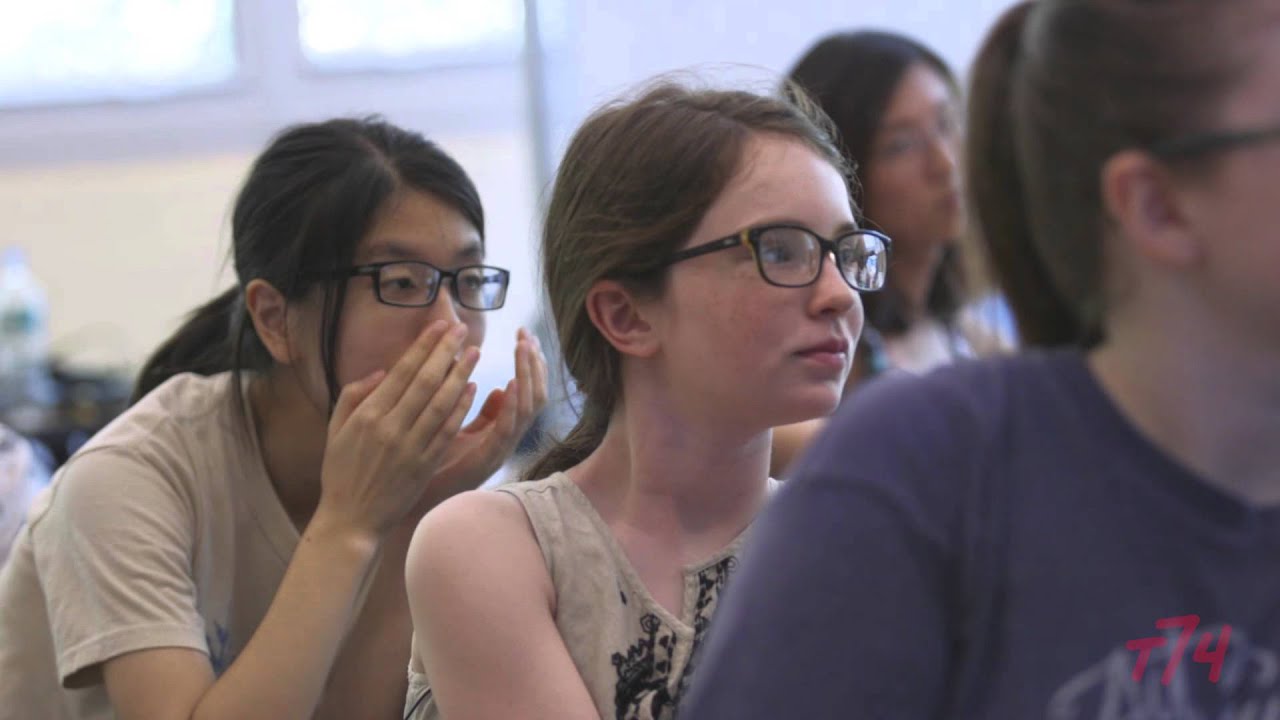 Support The 74's year-end campaign. Make a tax-exempt donation now.