States Submit Plans for Using Relief Funds for Recovery, But 23 States Still Working on Drafts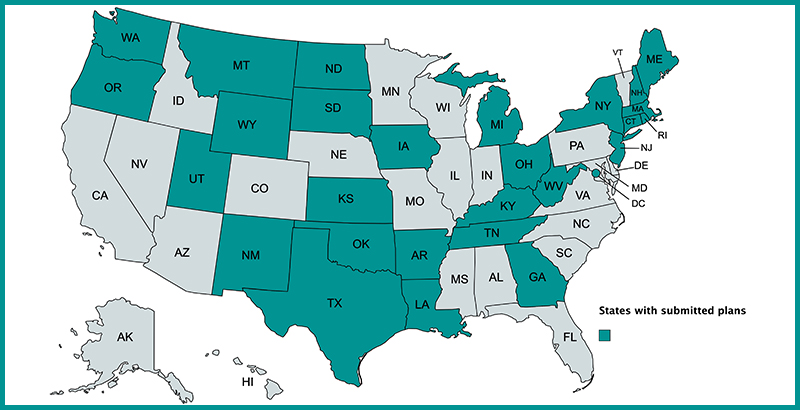 Get essential education news and commentary delivered straight to your inbox. Sign up here for The 74's daily newsletter.
Arkansas is creating a tutoring corps. Montana will provide more training for teachers working with American Indian students. And Wyoming wants to focus on supporting teachers who serve English learners.
Those are among the ways states are spending their portion of $122 billion in aid from President Joe Biden's American Rescue Plan, according to drafts the U.S. Department of Education posted on Monday. Twenty-seven states and the District of Columbia met the June 7 deadline, but 23 states are still finalizing theirs, giving parents and advocates more time to weigh in on how they want states to direct the funds.
In April, states received $81 billion of the K-12 funds. States won't receive their slice of the remaining $41 billion until their plans are approved, but the hold up shouldn't affect districts' initiatives to help students recover from pandemic-related learning loss, experts said.
"Because states already have the lion's share — two-thirds — of the … funds and are allocating them to districts this summer, states and districts should be able to implement activities in the fall, whether they formally submit their plan now or later," said Anne Hyslop, the director of policy development at the Alliance for Excellent Education.
In a statement, the department said it is posting the documents online now so families, educators and community organizations can follow how officials plan to spend this once-in-a-generation influx of federal funds for education. While 90 percent of the funds are being distributed to districts, states still have a combined $12 billion to address learning loss and continue preparing schools for fully reopening in the fall. With several plans still outstanding, some experts say the extra time means states can gather more input from the community on how to best respond to students' needs.
The extra time "could ultimately improve the quality and sustainability of the plans," Hyslop said.
She said she'll be interested to see whether states decide to create competitive grant programs, which, she said, could be an effective way to distribute the funds and focus on the needs of "students who've been most affected by the pandemic's disruptions."
But some will have a better grasp on whether or not students are off track. States that were able to test more students in-person this spring will have more reliable data.
"Because school doors were open for in-person instruction, we had a high participation rate for our statewide assessment. I'm anxious to dig into the data to learn more," said Wyoming Superintendent Jillian Balow. "Rather than focusing on why students are behind, we have a rare opportunity to address it with federal funds and a keen focus on closing gaps, especially in literacy."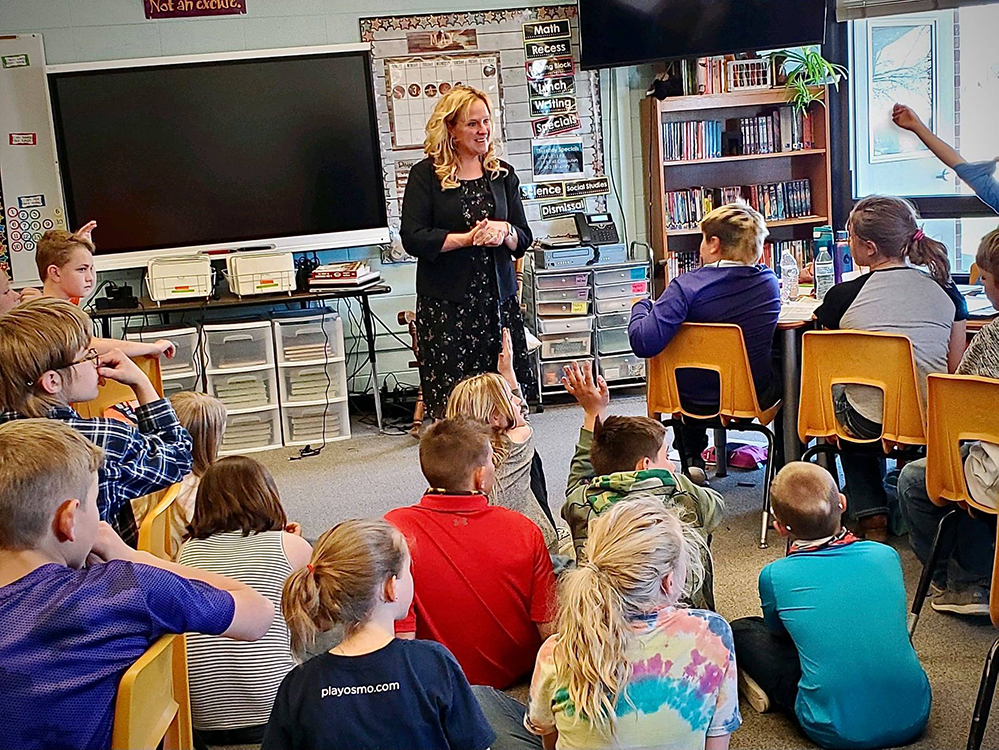 States had to set aside 5 percent of their allotment to help students catch up, 1 percent for afterschool programs and 1 percent for summer learning and enrichment programs. New Mexico will join with local municipalities to offer summer internships for middle and high school students, and New Jersey is issuing grants for summer learning academies to focus on subject areas affected by school closures, such as the arts and STEM.
Most states, according to the department, are using a portion of the funds to address students' social and emotional health. Recent data from the Centers for Disease Control and Prevention confirms teens, especially girls, have struggled with mental health issues since the beginning of the pandemic. Among adolescents, the proportion of emergency room visits related to mental health issues increased 31 percent between 2019 and 2020. And between February and March this year, suspected suicide attempts among girls had increased by half, compared to the same time period in 2019.
Oklahoma plans to spend $35 million to hire more counselors and other mental health professionals, and the District of Columbia plans to expand its on-site behavioral health system to increase students' access to clinical services.
That was one of several requests the D.C. Charter Alliance made in a list of budget recommendations in February. The pandemic has created instability in finances, employment, housing and food, said Shannon Hodge, executive director of the Alliance. "And we know that those instabilities will affect students' mental health and their readiness to learn. One of the easiest ways to improve access to mental health care for students is to make services available at school."
'Turning up the volume'
Six states — Alaska, California, Colorado, Mississippi, Nevada and Wisconsin — don't expect to submit plans until August or September. Noelle Ellerson Ng, associate executive director for advocacy and governance at AASA, The School Superintendents Association, said while the wait doesn't stop district's efforts, it "does make it trickier."
"Being in a state that submitted their plans will make it easier for [districts] to move forward in a timely manner while knowing the state expectations [and] commitments," she said.
Dan Gordon, senior legal and policy advisor with EducationCounsel, added the delay could complicate matters if states communicate "a key policy priority" once school starts.
"Some of those might be great ideas, but waiting too long to share them could make it hard for districts to thoughtfully incorporate them into their own plans," he said.
The delay, however, also gives parents and education advocates more time to influence officials' decisions on where to direct the funds.
"Students will likely return to our school system in the fall with a host of needs that require additional training and supports for educators," said Feliza Ortiz-Licon, chief policy and advocacy officer at Latinos for Education, a national advocacy organization.
California, where she used to be a state board member, is among those not submitting a draft until August. She said she hopes the state uses the extra time to get more input from the community and focus on increasing educator diversity. "The teacher shortage has been exacerbated by the pandemic and California needs to consider new and innovative ways to attract and retain talent," she said.
Minnesota is expected to turn in its plan by June 30th.
Khulia Pringle, the coordinator of family engagement and advocacy for the Minnesota Parent Union is concerned that because Gov. Tim Walz announced his Due North Education Plan in January, long before the American Rescue Plan passed, he won't incorporate parent feedback now.
She's organizing a virtual town hall for later this month, arguing that Black, Hispanic and other minority parents — especially those whose children have disabilities — have not been well represented on a committee that is advising the state.
"We're turning up the volume now," she said. "We're trying to engage them, but they're not trying to engage us."
Ashleigh Norris, a spokeswoman for the Minnesota Department of Education, said officials are currently gathering public comments and are "committed to authentic engagement."
Get stories like these delivered straight to your inbox. Sign up for The 74 Newsletter