Why Government Shutdowns Tend to Hurt 4-Year-Old Students Most — and Why This Time Might Be Different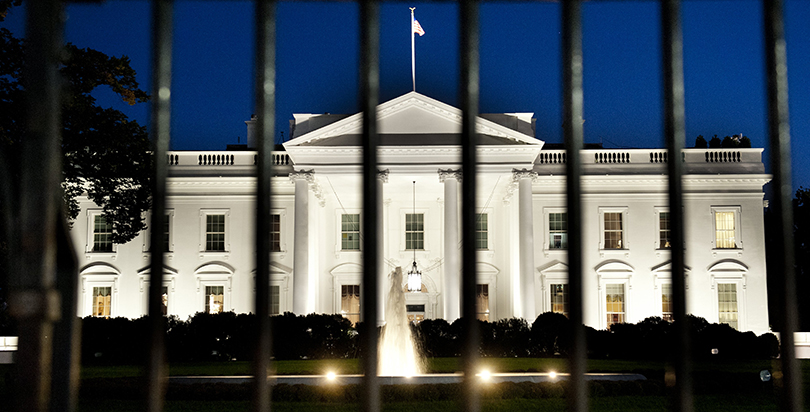 It's becoming something of a semi-annual event in Washington: the looming government shutdown.
If Republicans can't agree on a funding number — and get enough Senate Democrats on board, too — the government will close Friday. Unlike during the last major shutdown, in 2013 under President Obama, thousands of preschoolers aren't at risk this time of being kicked out of school.
Reports change seemingly hourly on whether there's progress and if a shutdown is likely, but as of Monday evening, the main sticking point remained President Trump's still-possible insistence on including some funding for a wall on the Mexican border, a non-starter for Democrats whose votes are required to pass a spending bill.
Unlike most major K-12 programs, which are funded in one or two waves every year, Head Start preschool programs each have a different grant year beginning on the first of the month.
Ninety-two programs serving 39,377 children across the country get their grants beginning May 1 — but they'll have their money by Friday, ahead of a potential shutdown, according to a spokesman for the Administration for Children and Families, the branch of the Health and Human Services Department that administers Head Start.
"Grants are usually awarded in the month prior, as grantees need to be able to begin spending the funds on the first day of the next month. An exception is for grants beginning October 1, at the start of a new fiscal year," spokesman Patrick Fisher told The 74 in an email.
The federal government spends about $8.5 billion on Head Start annually, and about $382 million will be spent on the programs receiving funds May 1. Senate Democrats recently said the border wall could cost nearly $70 billion, though estimates have varied widely, and Trump recently said it would cost $10 billion or less.
Although Head Start programs seem safe this time, the memory of the 2013 shutdown is still fresh. The more than 50-year-old program provides education, health, nutrition and family support services to low-income children in all 50 states, with the goal to close the educational gaps those children already have entering elementary school.
"Given that we've been down this road before, we're always concerned about the impact of a government shutdown to the children and families we serve, who are among the most vulnerable in our country," Sally Aman, a spokeswoman for the National Head Start Association, told The 74.
As many as 19,000 children attended programs that didn't receive the federal grants they were due October 1, 2013, and programs serving almost 6,300 ultimately had to close, according to a White House report.
In Georgia, programs serving more than 3,000 children were closed during the 2013 shutdown, said Tevin Roberts, executive director of the Georgia Head Start Association.
Closing the centers was "traumatizing" for children, Roberts said.
"To uproot the child or change suddenly the pattern of the child, it impacts their learning. It was very difficult to fill in the gaps. It took a lot of the work with the teachers as well as the family service workers and the parents," he said, adding that teachers worked with parents to try to keep the young students from falling behind during the closure.
In Florida, nine programs serving nearly 10,000 children were threatened, said Louis Finney, president of the Florida Head Start Association.
There, many parents of children served by shuttered programs had to skip work, he said.
Some lost their jobs. For other families squeaking by paycheck to paycheck, "missing one or two days of pay is equivalent to being out the door" when there isn't enough money for rent or utility payments, he said.
Some programs in Florida and nationally covered the shortfall with other funding, be it from local governments or philanthropy. For the programs that did have to close, philanthropists John and Laura Arnold donated $10 million to the National Head Start Association to help reopen programs in six states — Alabama, Connecticut, Florida, Georgia, South Carolina, and Mississippi.
"Our representatives' inability to resolve their differences has caused severe disruptions in the lives of many low-income Americans," the Houston hedge fund billionaires said at the time. "We believe that it is especially unfair that young children from underprivileged communities and working families pay the price for the legislature's collective failures."
House Republicans quickly realized the damaging optics of shutting preschools, introducing a bill just two days after the shutdown to reopen the Head Start programs while the rest of the government remained closed.
"As we work our way out of this government shutdown mess, we shouldn't let some of our most vulnerable citizens — low-income children with no recourse — suffer," Republican Rep. Hal Rogers, then the chairman of the House Appropriations Committee, said in 2013.
Democrats opposed the bill, arguing that piecemeal funding was no way to run the government.
"Let's stop this charade of pitting seniors against children, veterans against families, one group of Americans against another. Let's open the government and serve all our countrymen," Rep. Lucille Roybal-Allard, Democrat of California, said when the House was considering the bill.
The House passed it October 8, but Democrats, then in control of the Senate and White House, held out for a bill that funded the whole government, and federal funding didn't resume for another week.
Head Start advocates said that although they're pleased they won't be subject to closure this time, they haven't stopped working to make sure lawmakers know the value of their programs.
Conservatives have long portrayed Head Start as an unsuccessful federal feel-good boondoggle, and some research does show benefits on test scores fade out by kindergarten. Other studies have found long-term outcomes, like high school graduation and health, are improved for Head Start alumni.
(The 74 Analysis: Hillary Clinton Is Right About Head Start)
Trump has proposed big cuts to domestic spending programs for fiscal 2018, which begins this fall.
The "skinny budget" would eliminate $15 billion, or almost 18 percent, from the Department of Health and Human Services, which administers Head Start. It did not give any detail on the program specifically but listed "early care and education" as among the "highest priorities" to be funded.
The president proposed slashing $9 billion, or about 13 percent, of the Education Department's funding, including eliminating federal funding for after-school programs, teacher training grants, and early literacy programs.
(The 74: Trump Calls for New School Choice Initiatives, Big Cuts to K-12 Budget)
Florida officials have had three lawmakers visit Head Start programs since January, Finney said.
In Georgia, advocates are relying on grassroots support that has long kept their programs afloat, according to Roberts.
"We're praying and very hopeful that we're going to have positive outcomes and we won't have to reduce our numbers and make cuts," he added.
Support The 74's year-end campaign. Make a tax-exempt donation now.