How Listening to Student Voices Improved Learning Outcomes at 16 NYC Schools
Guastaferro & Bell: Using student feedback data allows kids to work in partnership with their teachers to be co-collaborators in the change they need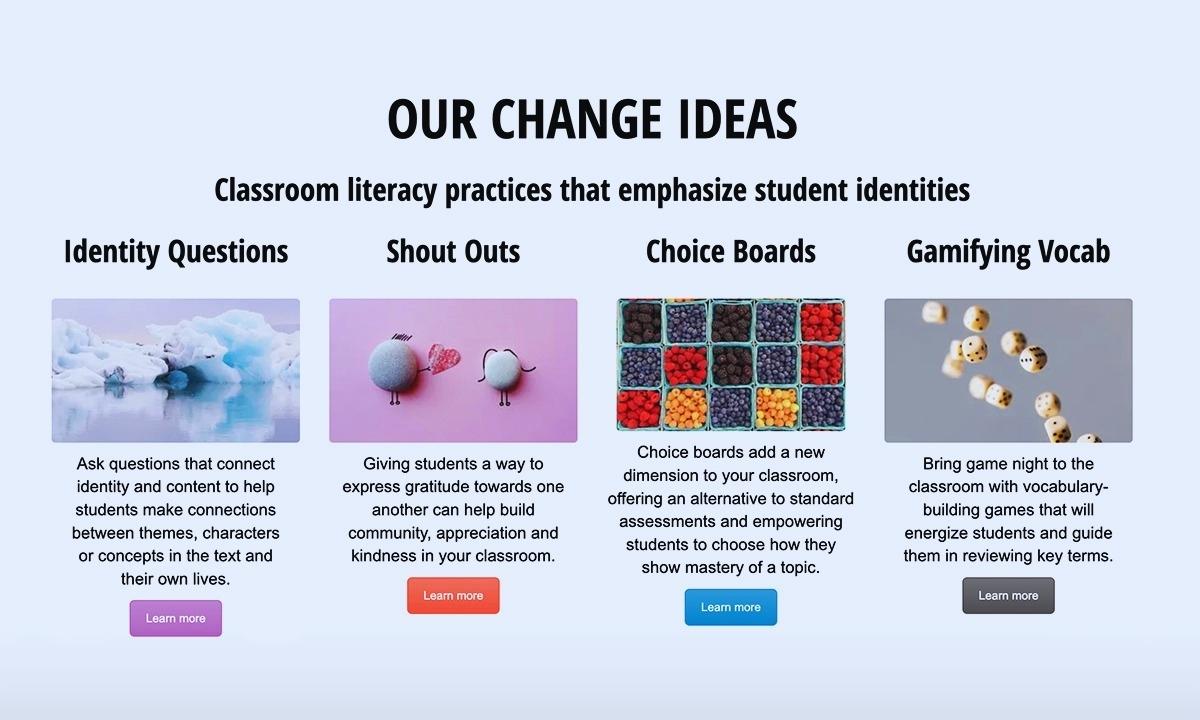 Support The 74's year-end campaign. Make a tax-exempt donation now.
After more than two years of COVID-related disruptions, the return to the classroom fills many children with anxiety. Schools have faced high rates of absenteeism, and children struggle with mental health challenges, emotional upheaval and unfinished learning.
Administrators are struggling to improve learning outcomes for America's youth. But, as Surgeon General Dr. Vivek Murthy said this summer in announcing the national crisis in youth mental health, adults cannot fix the problem alone; kids need to be part of the solution. Grownups need to hear directly from young people about what their issues are, and how adults can help.
Even before the pandemic, students' feelings about their sense of belonging, relationships and trust in the classroom were hard topics to explore. Today, they are critical as children rebuild their social muscles and re-engage with teachers and classrooms. School systems around the country are making important decisions about which strategies to implement to mitigate the learning declines of the last two years.
This is something Teaching Matters has experienced first-hand. As part of our mission to support and train teachers in high-needs school districts, Teaching Matters has partnered with 16 New York City schools to better ensure preparedness. In these schools, coaches help teachers advance the achievement of Black and Latino students using techniques and strategies that build and leverage their connectedness to their studies and sense of belonging in the classroom.
The theory of action focuses on practices that build community, affirm identity and deepen learning with a focus on literacy instruction and outcomes. The idea is that if students are engaged and heard and feel trust, and if teachers are proficient at practices, like small-group instruction, that give children the opportunity to see themselves and their identities reflected in their classrooms, then learning will accelerate. Teaching Matters coaches meet weekly with educators to plan, test, refine and reflect on the work. Additionally, coaches work with teachers to set goals that use student data and classwork to make future decisions about instructional practices.
The underlying concept is simple: Administrators and teachers need to listen to students. Bringing them into the conversation by asking their ideas for improving classrooms can create an environment where students are able to give honest and focused feedback on the priorities that research says matter — like a sense of belonging, high expectations and the quality of relationships with teachers. This feedback helps educators identify opportunities to improve their schools while validating student voice and identity, which ultimately leads to improved academic performance.
To be clear, asking for student feedback isn't new. But this approach is. While past surveys focused mainly on teacher efficiency, asking students about the school system as a whole allows them to comment on the overall classroom environment.
The goal is to ensure students and their teachers are prepared for the years of schooling to come. In the classrooms of 70 middle school English teachers who utilized Teaching Matters' method of collecting student feedback and performance data, not only did students' performance improve, but teachers shifted their practices. For example, at one school, teachers integrated Teaching Matters' WRAP protocol into their lessons — having students work in pairs to write answers to questions, critique each other's work and make thoughtful revisions based on those responses. They found that students developed their ideas more thoroughly than before, and that learning in collaboration with their peers enabled them to take increased responsibility for their education.
Overall, in the schools where Teaching Matters has a presence, 62% of students met their growth goals on either iReady or NWEA's Map Growth assessment for the 2021-22 school year. Historically, 50% is the national average for Map Growth. And when looking at iReady's grade-level metrics, the 16 schools saw the percentage of students at grade level increase from 17% at the beginning of the year to 29% at the end. This illustrates that more students may meet their learning growth goals when educators purposefully adapt and adopt instructional practices in response to their feedback.
There is power in educators systematically learning from the students they teach and using those findings as a method to improve. A Review of Educational Research analysis of 46 studies found that strong teacher-student relationships were associated with improvements in total academic achievement. When faculty and students work together in complementary roles — listening carefully to, understanding and depending on one another — learning outcomes inevitably improve.
Across the nation this fall, students may well be facing the same challenges they've experienced in the previous two school years. More student-feedback data will allow kids to use their voice in partnership with their teachers to be co-collaborators in the change they need.
Support The 74's year-end campaign. Make a tax-exempt donation now.