House Republicans Warn Education Dept. on ESSA Overreach as Democrats Lament Lack of Accountability Rules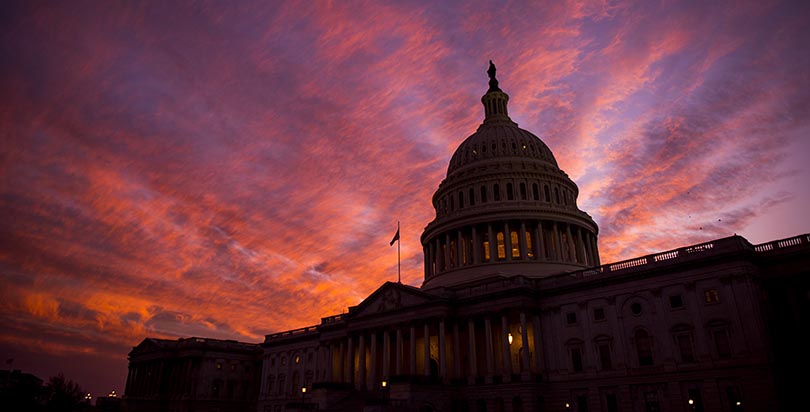 Washington, D.C.
House Democrats and Republicans both expressed concerns with the Education Department's guidance on implementing the Every Student Succeeds Act at a hearing Tuesday, though their objections differed widely.
Republicans on the Education and the Workforce Committee warned the department not to overstep its bounds, while Democrats said a lack of rules had left "a black hole" as states are overhauling their K-12 education systems.
Sixteen states and the District of Columbia submitted their ESSA implementation plans to the Education Department in a first submission round this spring, and the department has provided feedback to nine of those states.
It's that feedback — particularly regarding state proposals to use Advanced Placement and International Baccalaureate classes to measure college readiness, and the ambitiousness of state goals for student outcomes — that some conservatives and Republicans see as the Education Department overstepping its statutory bounds.
Rep. Virginia Foxx, the North Carolina Republican who chairs the committee, in her opening remarks reiterated that the goal of ESSA was to return power over education decisions to states.
"Rest assured that this committee will be watching to ensure Washington keeps its distance," she said at the start of the two-and-a-half-hour hearing.
Other Republican lawmakers asked witnesses to highlight how they're taking advantage of the new law's flexibility; Mississippi State Superintendent Carey Wright said her state will start issuing high school diplomas with a career and technical education endorsement, a signal to employers that graduates have the necessary skills.
Democrats said the department's feedback is filling a regulatory void left open by the overturning of Obama-era accountability rules via the Congressional Review Act earlier this year.
Ranking Democratic Rep. Bobby Scott of Virginia said the department's feedback has been generally appropriate, but it has been inconsistent in some cases.
"I don't think we should be surprised there has been uncertainty and confusion," said Rep. Suzanne Bonamici, Democrat of Oregon. "What we really need is for the department to play a reliable role."
No one representing the Education Department testified at Tuesday's hearing. Department press officials did not respond to a request for comment on critiques of their ESSA feedback coming from either side of the aisle.
There is a "real place" for regulations, said Rep. Lisa Blunt Rochester, Democrat of Delaware. Her state's plan took some of the sharpest comments from the department, which said Delaware's academic goals were insufficiently challenging.
"I think what we're hearing is … consistency, clarity, that helps people to be able to do their jobs better, it helps us to be able to get better outcomes," she said.
Rep. Joe Courtney, Democrat of Connecticut, was more colorful in his assessment: Republicans left a "black hole in federal law" when they "chainsawed" the accountability rules, he said.
Leaders in Connecticut submitted their ESSA plan during the first state submission, but "there is tremendous confusion about which direction they're supposed to go in," as they revise it, Courtney said.
That concern, though, was bipartisan: Republican Rep. Brett Guthrie of Kentucky also said he had heard from state leaders that feedback from Washington has been unpredictable.
At least one Republican, Rep. Paul Mitchell of Michigan, was visibly impatient with what he called Democrats' "re-litigating" of the Congressional Review Act override of the Obama-era regulations.
Democrats shouldn't use hearing time to "whine" about the CRA, he said, adding that he was "offended" by what he saw as the Obama Education Department's overreach in regulating ESSA.
Foxx, in closing remarks, said the issue ultimately boils down to the role of the federal government in education.
Leaders in Washington have "done a disservice, in many cases, to the American people" to make it appear as though the federal government is the savior of education.
"This is one piece of the answer, not all of it, because I think we have to understand the proper role of the federal government," she said.
Democrats, beginning with comments by Scott in the opening minutes of the hearing, also focused on the fact that no one from the Education Department was testifying at Tuesday's hearing, and that Secretary Betsy DeVos has not yet come to a hearing before their committee.
A committee spokesman did not respond to a question asking whether a department representative had been invited and declined to attend, or had not been invited at all. DeVos has testified before the House and Senate Appropriations committees on Trump's proposed education budget, which called for a $9 billion cut in spending, and to the Senate Health, Education, Labor and Pensions Committee ahead of her confirmation.
In response to a question from Rep. Jared Polis, Foxx said the committee does plan to invite DeVos for a hearing. The remaining 34 states, Puerto Rico, and the Bureau of Indian Education must file their ESSA plans to DeVos by Sept. 18.
---
Exclusive: Interactive map follows ESSA process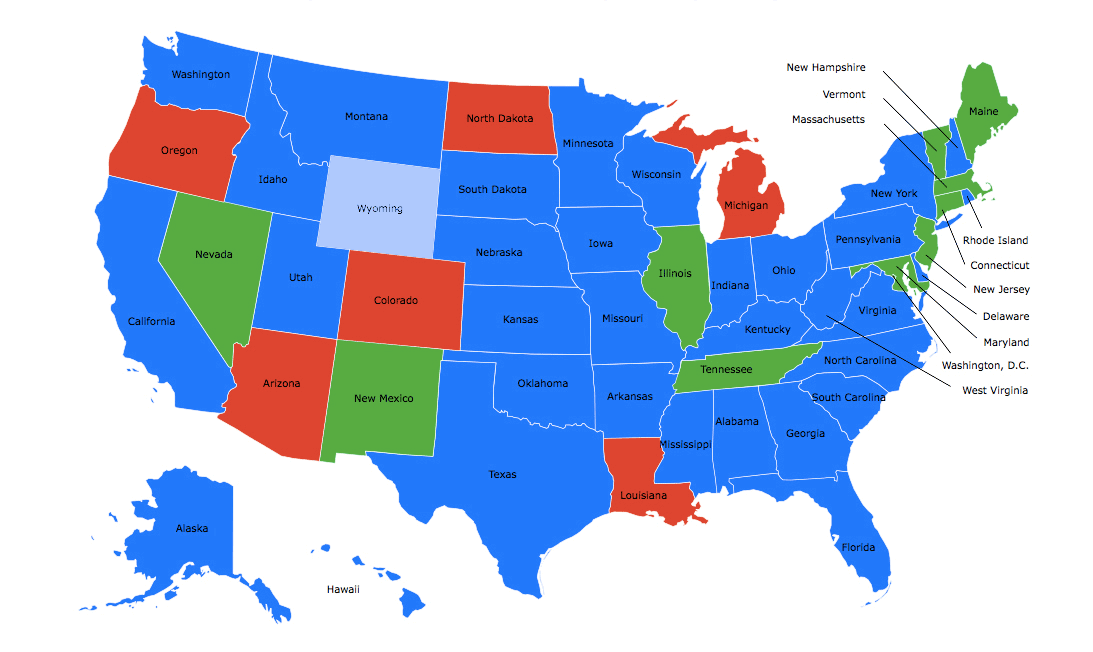 Support The 74's year-end campaign. Make a tax-exempt donation now.