Open Letter to Joe Biden: The Votes of Black and Brown Charter School Parents Matter. Ignore Us at Your Own Peril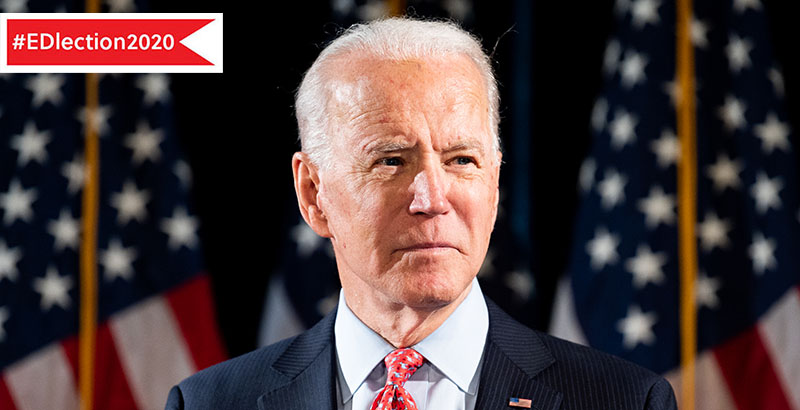 An open letter from the Freedom Coalition for Charter Schools:
Recently, the Democrats formed a group of so-called Unity Task Forces, allegedly to give hope and unification to the party. It may do so for some forces within the party. But the makeup of the Task Force on Education is an insult to black and brown families who have chosen public charter schools as the vehicle to ensure that their children get the best education possible.
What is grossly obvious when looking at the list of advisers creating educational policy for the Democratic Party platform is that the 3.3 million students and more than 219,000 teachers attending and working in public charter schools have not been considered at all. Since the beginning of the presidential debate season, charter schools have been denigrated by people like Sens. Bernie Sanders and Elizabeth Warren.
The Freedom Coalition for Charter Schools has led the black and brown resistance to these attacks, which indicate a complete disregard for the right of self-determination for black and brown families when it comes to their choice to enroll their children in charter schools. We have said resolutely and unapologetically that:
We want quality schools for our children, and
We want low-income and working-class black and brown families to have the power to choose the best educational environment for their children and believe that chartering and charter schools should be one of those options.
Joe Biden, you and your Democratic Party are sending a message to the families of public charter schools that we don't matter because our educational choices go against the status quo. We know our coffers aren't as deep as the teachers unions'; however, our votes matter just as much. Vice President Biden, you are sending the message that you do not support the right of Latino and black parents to make these critically important, and potentially lifesaving, choices for their children.
The response to the COVID-19 crisis across this country's vast education landscape has been revealing when it comes to the importance of educating black and brown children. Some state's teachers unions expediently organized to protect their members — not our children. Some even refused to provide an education for their students when school systems shut down.
But all across the nation, many charter schools, including those governed and led by black and Latino parents, quickly and pragmatically responded to the crisis. They led with innovation in preparing distance learning models while assessing students' social-emotional needs and those of their families. They worked to ensure that all their families had meals as well as devices and internet connectivity, if needed. We were able and willing to do this because our primary interest was our children.
We are, of course, struggling to navigate this crisis, just as all our fellow Americans have been doing. But, as we have always done, we looked to our history of resisting oppression to find the strength to help our children and their families at this unprecedented historical moment. Because black and Latino leaders are most proximate to the issues their students and families face, especially during a time like this, we were better equipped to face the crisis head-on. We were nimble and innovative in ministering to the needs of our children, because we put our children first.
Vice President Biden, we demand to be seen, valued and heard. We want to be more than photo ops to be used in your campaign literature. We will not accept second-class citizenship. We demand our seat at the table so you can hear and learn from our collective expertise and experiences, which come out of rich histories of struggle against oppression in this country. We want to be at the table, not on the menu. We want to help develop the policies and procedures that will improve the educational opportunities for all children, including ours.
You cannot ignore us and expect us to march blindly to the ballot box to support you. Your party made that mistake in 2016. Think long and hard before repeating that mistake in 2020.
Dr. Howard Fuller is a distinguished professor of education at Marquette University and co-chair of the Freedom Coalition for Charter Schools.
Get stories like these delivered straight to your inbox. Sign up for The 74 Newsletter