Analysis: My Union Has More Money Than Your Union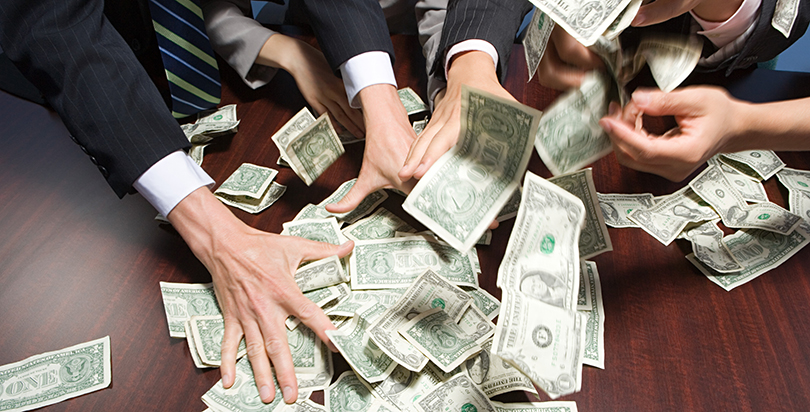 The National Education Association has an affiliate in every state, an extra one in Utah, and one for employees of
Department of Defense Dependents Schools
. As tax-exempt organizations, each is required to file a return with the Internal Revenue Service detailing its income and expenditures.
In order to better understand the fiscal health of the union, I collected those forms for 2015 for each affiliate (except the South Carolina Education Association), plus NEA national headquarters, and compiled key financial information in a table. I then coupled the figures with each affiliate's 2015 membership rolls, obtained from an internal NEA report.
---
National Education Association and state affiliate finances for 2014-15
---
Almost all the revenues of teachers unions come from member dues. Each state sets its own dues amount but also receives grant money derived from the national dues every member must pay. Each affiliate receives a set amount based on membership, called UniServ grants, and some receive supplemental or discretionary grants based on the priorities of the national union. I include the percentage of total income that each affiliate receives from NEA in order to ascertain how dependent it is on money from outside of its state.
A loss of members will naturally lead to a loss in revenue, but that can be mitigated or eliminated entirely if dues for remaining members are increased — which helps explain how, overall, NEA and its affiliates lost more than 8,900 members in 2015 but ended up with $16.7 million more in revenue than they collected the previous year.
The combined revenue of NEA and its affiliates fell just short of $1.6 billion in 2015. That does not include the revenues of some 13,000 local affiliates, ranging from a multimillion-dollar concern like United Teachers Los Angeles down to the tiniest affiliates that charge no local dues at all. Unions pay no federal or state taxes on this income, which increases their spending power considerably.
There is a lot to chew on for each affiliate, but here are some highlights:
Almost 39 percent of all affiliate revenue was received by three states: California, New Jersey, and New York.
The states most dependent on NEA grant money were South Carolina (based on 2014 returns), Mississippi, South Dakota, and the Utah School Employees Association, all of which received more than one-quarter of revenues from NEA.
Twenty-five of the 52 affiliates took in less revenue in 2015 than in 2014.
Eighteen affiliates spent more than they collected.
Eleven affiliates had net assets in negative numbers.
Teachers unions are big business, but not all locals are able to make ends meet. Increased teacher hiring amid a rebounding economy will mitigate problems for some of them. Other problems will linger. The fates of the smaller, dependent state affiliates will be the first indicator of the future health of the entire NEA structure.
Email tips to mike@the74million.org
---
---
Support The 74's year-end campaign. Make a tax-exempt donation now.