Analysis: Assessing 22 Years of State Control as Newark Votes for the Board to Take Back Reins of City Schools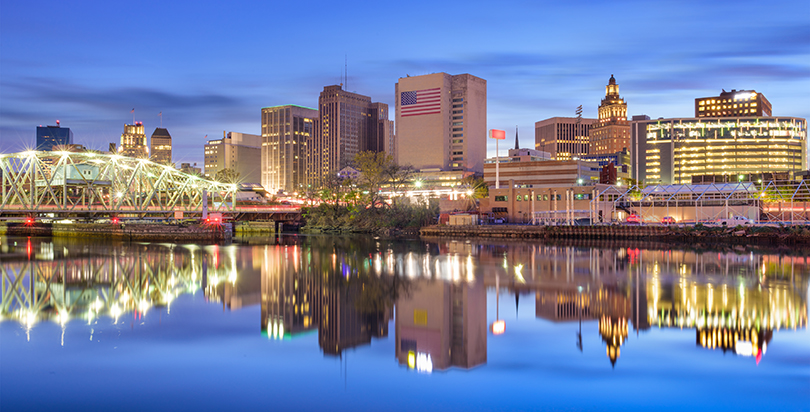 Twenty-two years ago, state Administrative Law Judge Stephen G. Weiss ordered an immediate state takeover of Newark Public Schools, New Jersey's largest and most troubled district. Soon — most likely by the end of this calendar year — the city will regain full control of a system that
civil rights leader Robert Curvin
recalled as "shortchanging the overwhelming majority of children who enter its classrooms."
A generation after that takeover, Newark's educational landscape is vastly improved, and on Tuesday voters will elect three new trustees who will comprise one-third of a Board of Education that is no longer advisory but authoritative.
What lessons can we glean from the metamorphosis from what Weiss called an "abysmal" district to one imbued with rising student outcomes and newly empowered parents? And how will the newly configured school board balance parent demand for continued improvement with the district's fiscal and infrastructural instability?
There's an old saying that when you hit bottom, the only place left to go is up. Those depths aptly describe Newark's old school system. A 1993 Comprehensive Compliance Investigation described the district as a miasma of "low student test scores, high dropout rates, questionable expenditures of public funds, and crumbling buildings with health and safety hazards."
That year, one out of every two Newark students didn't graduate from high school, and average SAT scores were 311 in verbal and 363 in math.
Sally Ann Fields, senior state deputy attorney general at the time, concluded in the report that "the Newark Public School system has been at best flagrantly delinquent and at worst deceptive in discharging its obligations to the children enrolled," with school board members taking jaunts to Honolulu and billing the district for new cars and fine dining.
"The Newark schools are like a candy store that's a front for a gambling operation," Ross Danis, of the nonprofit Newark Trust for Education, told reporter Dale Russakoff. "When a threat materializes, everyone takes his position and sells candy. When it recedes, they go back to gambling."
That's Newark for you, a fragmented city in a fragmented state where, since 1962, the only two mayors not indicted for crimes committed while in office are current mayor Ras Baraka and the previous officeholder, U.S. Senator Cory Booker. This municipal culture of corruption had long been echoed in the school district.
When the state took control of NPS in 1995, top-down accountability was a relatively new concept and far more focused on regulatory compliance than on student outcomes. In fact, it wasn't until 1987 that the Legislature endowed the state with the authority to supersede local boards of education when they "cannot or will not correct severe and complex deficiencies in that school district." No Child Left Behind was birthed in 2001 as a federal level of accountability and, whatever its flaws, dramatically highlighted the failure of Newark — as well as many other urban districts that primarily educate poor children of color — to offer access to effective schools.
The same year as the Newark takeover, the state Legislature passed a charter school law that established a process for authorizing independent public schools operated by nonprofit organizations. The state commissioner of education is the sole authorizer, which, while not conforming with best practices, has proved to be an effective system. New Jersey currently has 84 charter schools; taking advantage of charter-friendly Gov. Chris Christie's last half-year in office and fearing a less amenable administration, 16 aspiring charters filed for authorization this month.
Although the footprint of the New Jersey charter school sector is small (only 50,000 out of 1.4 million schoolchildren attend charters, although 20,000 sit on wait lists), its presence in Newark is big. Currently, 31 percent of Newark pupils attend some of the best public charter networks in the country, such as highly regarded and high-performing KIPP and Uncommon Schools; both were recently approved for expansion. This diverse ecosystem of school choice is buttressed by the many magnet schools in the city (which, unlike charters, have restricted admissions) that enroll 36 percent of Newark students. While there is considerable political animus toward public school choice from teachers union leaders, suburban parents, and, ironically, the Education Law Center that once represented Newark families' interests, demand far exceeds supply.
During the last round of Newark's universal enrollment system called Newark Enrolls, in which parents rank their order of school preference, 42 percent listed charters as their first choice. Still, the better traditional schools, especially the magnets, remain popular with families who are newly endowed with the freedom to choose within Newark's diverse landscape of school options.
In fact, these twin pillars of accountability and school choice have, as Superintendent Chris Cerf predicted, raised achievement across the district. Cerf wrote recently:
While we have miles to go to reach our ultimate goal, the achievement arrow is pointed decidedly in the right direction. Our students are seeing steady progress in every important metric, including dramatically improved graduation rates, increased reading and math performance and a narrowing of the racial and economic achievement gap…
read more
Now, no story of transformation is ever that neat. The behemoth that is NPS, supported by a budget of $1 billion a year to educate 50,000 traditional, charter, and magnet students, is under terrible fiscal strain. Last year's deficit was $72 million. School closures — essential if NPS is to regain solvency — can be heartbreaking. For example, an attempt in 2014 to close Weequahic High School, the alma mater of luminaries like Philip Roth, generated so much antagonism from alumni that the district backed off, even though enrollment is down to 332 students and not a single one met college readiness benchmarks last year on the SAT or ACT.
The reconfigured Newark School Board will have to contend with scant funds, facility downsizing, teacher layoffs, and a search for a new superintendent, a heavy load for these newly authorized trustees. But there's no going back; this city's parents will never again abide a school system that shortchanges their children.
Accountability and choice have forever altered Newark Public Schools.
Laura Waters writes about education policy and politics at NJ Left Behind, New York School Talk, Education Post, and other publications. She just finished serving 12 years on her local school board in Lawrence, N.J., and was president for nine of those years.
Support The 74's year-end campaign. Make a tax-exempt donation now.