A Year After Ferguson, St. Louis Parents Fight to Escape Michael Brown's Terrible High School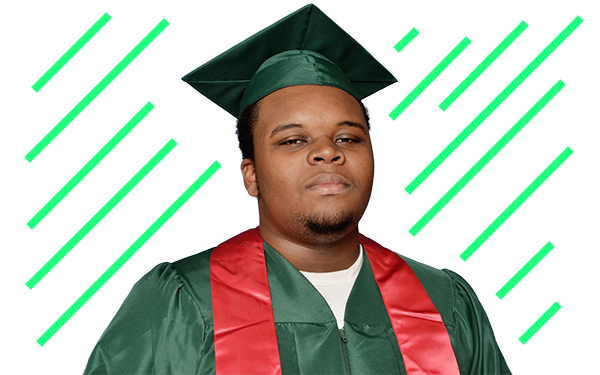 EDlection 2016 is The Seventy Four's ongoing coverage of state-level education news, debates and votes in the lead up to the 2016 presidential election. Read our previous dispatches from Iowa and Nevada; the Missouri primary is scheduled for March 15.
For years, Lisa Thomas worried about the phone calls she received from her son's school in St. Louis. She feared that she would hear he had been suspended again or that his grades had fallen even lower.
Sometimes, she worried he wasn't really learning anything.
But two years ago, Thomas's anxiety began to dissipate after her son, Keevon Collins, 18, got the chance to attend a higher-performing school in another town far away from the education problems that plagued the Normandy school district.
"It has been a whole transformation. His grades have changed for the best. He has not been in trouble," Thomas said. "I don't get called into the school."
It was just a year ago that the nation was transfixed by a town close to the Normandy school district — Ferguson, Missouri — where protests erupted after the fatal police shooting of 18-year-old Normandy graduate Michael Brown.
Underlying the flashpoint confrontations over race, police brutality, justice, and equality was a story about how hundreds of parents and activists in Michael Brown's former school district waged a fierce battle to get their children into better schools.
Now nearly 12 months after Brown's death — and eight months after a grand jury declined to indict the white police officer who shot him — Ferguson has receded from the national spotlight, its conflicts spreading to other towns and cities. But back in Missouri, parents whose children would otherwise be destined for Normandy High School continue to fight tooth-and-nail for a different outcome — in school and in life — despite a vicious onslaught of bureaucratic and legal barriers.
"Do you know how hard it was for me to get him to stay in school and graduate?" she told news station KMOV. "You know how many black men graduate? Not many. Because you bring them down to this type of level where they feel like they don't got nothing to live for anyway. They are going to try to take me out anyway."
---
---
We are all #NormandyStrong with #MikeBrown

— my Birthday bettuuuh (@Wellspokentoken) August 11, 2014
The fight to escape Normandy
When a legal development allowed students from Normandy and the nearby Riverview Gardens school district to attend another school system, they left in droves.
More than 2,000 students from the two unaccredited school districts transferred into another district during the 2013-14 school year, including 1,083 Normandy students, according to
EducationPlus,
a non-profit that helped organize the transfer process.
Last year, 420 students left the Normandy school district alone while 619 Normandy students are expected to transfer this month, ahead of the coming school year.
DeAnne Toussaint, 46, said it was not a hard decision two years ago to apply to transfer her then-second-grade twins out of Riverview Gardens and into the Ferguson-Florissant school district. At Riverview, her children endured severe bullying, she said, including one time when another student choked her daughter on the monkey bars.
"I had to force them to learn how to hit," she said. "The school wasn't protecting them."
For Thomas, the signs her son belonged in the Francis Howell school district instead of Normandy were obvious. Teachers and staff at Francis Howell seemed to go the extra mile to educate her son, she said. This year, a school guidance counselor took him to the test to get his driver's permit, she said.
"She was so helpful and wanting him to succeed. It just shows me how much they care about our kids," she said. "If he was at Normandy High, they would not care like that."
Judge Michael Burton wrote that Normandy was not just unaccredited, it was "abysmally unaccredited"
The problems at Normandy go a whole lot deeper than caring. The grim stats tell the tale: By 2014, the four-year graduation rate at Normandy High was just 61.5 percent (compared to 87.4 percent in the state overall). In 2013, 4.2 percent of eighth-graders in Missouri were considered "below basic" in English language arts while 15.2 percent of Normandy eighth-graders fell into that category.
That same year, more than half of Normandy eighth-graders — 52 percent — were considered below basic in math, compared to only 17.2 percent of eighth-graders in Missouri overall.
The year before Michael Brown was killed, the St. Louis Post-Dispatch dubbed Normandy High School "the most dangerous school in the area," noting that the year prior the school reported 285 incidents that resulted in out-of-school suspensions. Some of them involved assaults, weapons, and drugs. At one suspension for every four students, Normandy High had the highest rate of harsh discipline in the state, the newspaper said.
In 2012, the Missouri Board of Education voted to strip the school system of its accreditation following years of low performance.
"It's just not acceptable to allow our kids, any of our kids, to go through a system that isn't serving their needs well, that doesn't expect high performance from them," then-state education Commissioner Chris Nicastro said at the time, according to the St. Louis Post-Dispatch.
Suing for a better education
That decision would have rippling effects throughout the region. Since 1993, a Missouri law has allowed students in unaccredited school districts to transfer into a nearby accredited district on their hometown district's dime.
The ruling brought choice to students trapped in failing schools but it came with serious financial consequences to the home districts they were fleeing and hostility from the districts to which they fled.
For Normandy, that district was mainly Frances Howell, where 82 percent of the students were white and almost 20 percent qualified for free or reduced-priced lunch in 2014. More than 97 percent of Normandy's kids were black and almost 92 percent qualified for free and reduced-price lunch last year.
"Their A and B kids are probably going to be our C and D kids," parent Joseph Zakrzewski told The New York Times in 2013.
Francis Howell parents argued that the Normandy students might cause disciplinary issues, lead to overcrowded classes or prompt teachers to slow their lesson pace to help struggling students.
"Transferring students to other counties is not the solution to fixing the problem within the unaccredited district. The Normandy school district and the Riverview Gardens school district have been let down by their own community," Andrea Stopke, a Francis Howell parent, wrote on a
change.org petition
calling for a revision to the law. "The leadership in these districts need to stand up and be accountable for the shape that these schools are currently in."
James Shuls, an assistant professor at the University of Missouri-St. Louis who studied the effect of the transfer law, said, "There was a lot of pressure from the community to say, 'We don't want those types of kids in our system.'"
Shuls' published research found that students who were empowered to escape Normandy schools were more likely to later score proficient or advanced proficient on state exams in English and math when compared with their Normandy peers. But about three-quarters of those same students were still performing below grade level.
By June 2014,
the Francis Howell district announced it would
no longer accept
transfer students from outside the region and the Normandy students who already transferred would have to go back.
"FHSD has consistently held the beliefs that transferring students from an unaccredited school district is not the solution to improving struggling schools and that the funds spent on tuition and transportation for transfer students can be more effectively spent on educating
the whole Normandy student population," the district said in
a statement.
For Lisa Thomas, whose son, Keevon, had done so well at Francis Howell, it didn't feel like concern for the greater Normandy student body, it felt like personal rejection.
"I was hurt by that," she said. "You have a school that is showing they can change your son as far as work habits and attitude and you want to stop that and send them back?"
The Missouri Department of Education
got involved,
appointing a new school board and taking over the Normandy school district in July 2014. The state also renamed the district the Normandy Schools Collaborative but did not assign it an accreditation status. Without that, the state Education Department said Francis Howell could decide whether or not to accept Normandy transfer students.
Later that month, Thomas and a group of Normandy parents sued, arguing that the state should not have reorganized the Normandy school district without answering the crucial accreditation question. And this past February, a St. Louis county judge ruled that school districts cannot turn away transfer students from Normandy. In his decision, judge Michael Burton wrote that Normandy was not just unaccredited, it was "abysmally unaccredited," and forcing students to remain there would cause them "irreparable harm."
"There is little doubt that a child — and his or her community—are harmed if he or she does not receive an adequate education," Burton wrote. "As Nelson Mandela once said, 'Education is the most powerful weapon which you can use to change the world.' Normandy children have the right to have a better chance of changing the world too."
Losing students — and losing funding
Statewide, the student transfer program cost the unaccredited home districts about $23 million in tuition costs in 2013-14, according to Shuls' study. The program ended up being a financial boom for the receiving districts, which ended up spending less, Shuls said, on the new incoming students than they received from places like Normandy and Riverview Gardens to receive them.
It was money Normandy, which paid out more than $4 million last year and expects to spend another $7 million this year, can ill afford.
"Normandy, a district that is already struggling financially, is sending millions of dollars out of the district," said Matt Deichmann, director of communications for EducationPlus, which helped organize the system to place the transfer students. "That's not a recipe for improving the district."
In response to the steep costs of the transfer program, Normandy eliminated teacher assistants, instructional coaches, a gifted program for elementary students and some staff in the central office, newly appointed schools Superintendent Charles Pearson said.
The 2014-15 school year was also filled with severe challenges. A recent St. Louis Post-Dispatch story gave
a damning account
of the problems facing Normandy High School, including ineffective or uncertified teachers, classroom disruptions and discipline issues. In a photo gallery, students are seen sleeping and practicing dance routines during physics class.
Pearson acknowledges that the year got off to a rocky start after the state takeover because the school system had to launch its 2014-15 hiring process in the summer when many other districts were much further along. That hiring timeline forced the district to eliminate some face-to-face Advanced Placement and honors courses. Additionally, about 48 percent of the 2014-15 staff were brand new to the district and many teachers struggled with classroom management, he said.
Pearson said the district plans to make a number of changes this year to boost the academic rigor of the Normandy schools, including reinstating AP and honors classes, adding a new teacher orientation program and assigning teachers mentors.
"The people we hired this year… have been much more scrutinized by principals," Pearson said.
Additionally, the school system is creating new career pathways, which allow students to take electives in the biosciences, engineering, performing arts or entrepreneurship so that students feel "the relevance of education," Pearson said. The hashtag #NormandyStrong illustrates the hope some have for the school district's success.
Looking good, #NormandyHigh! Control tbe narrative! #NormandyStrong #AnnieMalone pic.twitter.com/yFq0FydwFd

— Court Hinton (@CourtHinton) May 17, 2015
For two years in a row, state lawmakers in Missouri have tried to blunt the financial force of the transfer law by allowing students in failing districts to choose other options, such as attending expanded charter schools and online schools. The latest proposal would have given school districts incentives to lower tuition payments and allowed students to transfer if their individual schools were low performing even if their districts had kept their accreditation.
Gov. Jay Nixon vetoed both revisions, instead announcing a partnership between St. Louis area school districts and the unaccredited school systems to lower tuition payments and provide other types of support to the struggling schools.
Rep. David Wood said legislators likely don't have the votes to override the governor and the pact between the districts has taken away some of the urgency.
"They're gonna be on their own fixing their own problems," Wood said of the failing districts.
Jumping through hoops to get out
School opens in less than two weeks and some parents remain unconvinced that Normandy is ready to provide their children with a quality education.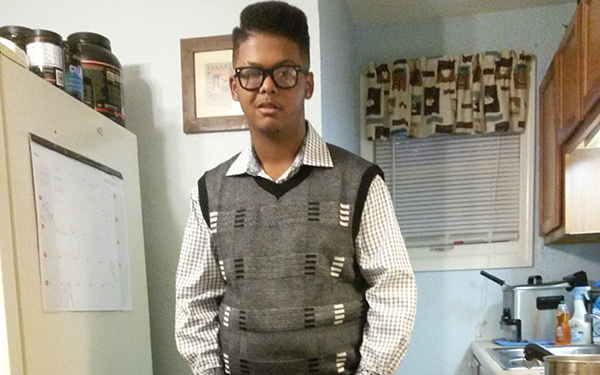 Karol Hyland had her son transferred out of Normandy High School two years ago into the higher-performing Ritenour High School in the Ritenour school district. But this year she ran into trouble when she went to drop off her paperwork to apply for a transfer in early May. She was told she had narrowly missed the deadline. Hyland said no one at the school district informed her that there was a deadline.
Now, she said, her son will be forced to return to Normandy High School.
"The school is just completely out of hand," she said. "They're not teaching him right because there is so much static."
Julee Higginbotham-Kirkpatrick also faced regulatory hurdles when she applied a year ago to transfer her daughter into a kindergarten class in another town. But Higginbotham-Kirkpatrick fought them.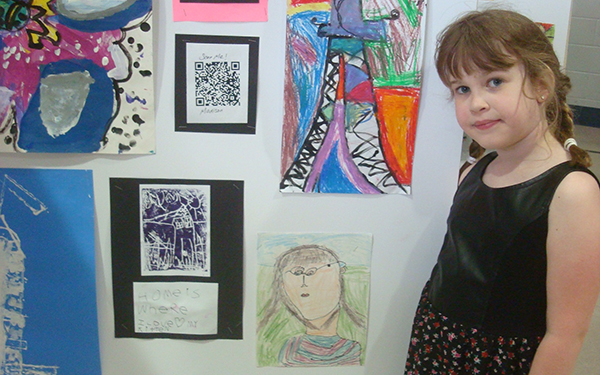 Higginbotham-Kirkpatrick said she was told she first had to produce an occupancy permit on the home she bought 12 years ago to prove she lived in the Normandy district. She did not have one and said she was told by an inspector she would have to make more than $2,000 in plumbing repairs in order to get one. Higginbotham-Kirkpatrick couldn't afford that so she dipped into her daughter's college fund to enroll her in private school.
But after talking with a school choice organization Children's Education Alliance of Missouri, Higginbotham-Kirkpatrick went back to the Normandy school district office and insisted they accept her back property taxes, home insurance, utility bills and deed as proof of residence. They did and her daughter will be starting first grade in the Brentwood schools.
Under the district's current application requirements, families are able to provide a range of documentation to prove residency. Residency checks are then confirmed by school safety officers.
"It is a laborious process but it's necessary to be thorough," Pearson said.
But Higginbotham-Kirkpatrick said she worries that other parents wanted to transfer their children too but may have lacked her tenacity and resources.
"It's just not fair to the children not to have a chance. They need to have a chance at a decent school," she said. "My child can't wait for 10 more years for this school district to get…(it) together. She won't make it."
Get stories like these delivered straight to your inbox. Sign up for The 74 Newsletter