NewsfeedWATCH: Education Secretary Cardona, CDC Director Walensky Talk Vaccine Mandates, Student Masks and Timelines for Child Inoculations at Today Show Town Hall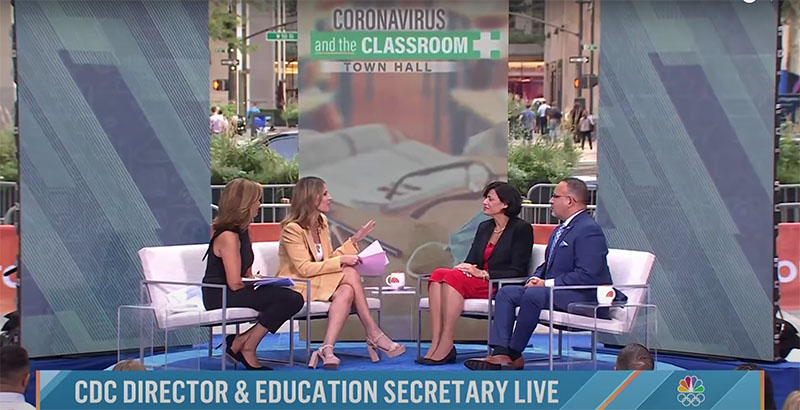 Sign up here for The 74's daily newsletter. Donate here to support The 74's independent journalism. 
CDC Director Dr. Rochelle Walensky and Secretary of Education Dr. Miguel Cardona appeared together on the Today Show Monday, fielding questions from journalists, parents and students about school safety and remote learning at a special "Coronavirus and the Classroom" town hall. 
The issue of vaccine mandates, both for teachers and older students, arose multiple times during their morning appearance. Secretary Cardona said that while such orders should be left to local authorities, he supports moves made by districts like Los Angeles Unified in requiring all students 12 and older to be vaccinated if they hope to remain on campus. "It's our responsibility to make sure that, across the country, students don't have to deal with disrupted learning again," Cardona said. "In those places where they are doing vaccine mandates, I do support their efforts to get the students in, so you know it's safe." 
Both Cardona and Walensky then took questions from the audience in midtown Manhattan during the first day of school in New York City and responded to livestreamed questions from students at schools across the country: 
Submit a Letter to the Editor