Vouchers, Virtual Schools & Armed Volunteers: What Florida's New Education Reform Trifecta Could Mean for School Choice in the Sunshine State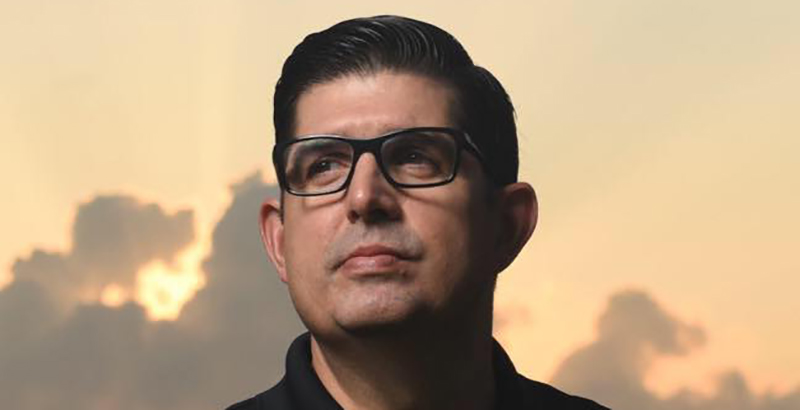 Never mind that the Florida Legislature won't gavel its lightning-speed 2019 session open for several weeks — dozens of education-related bills are already being heard in committee meetings. And once the House and Senate convene March 6, the agenda is expected to be heavy with state Sen. Manny Diaz Jr.'s education priorities.
"#EdPolicy watchers are going to want to keep an eye on Florida over the next six months," Travis Pillow, a Sunshine State ex-pat and senior fellow at the Center on Reinventing Public Education, tweeted upon hearing that Diaz had been chosen as the new chair of the Senate Education Committee. "You don't put @SenMannyDiazJr in charge of ed policy if you plan on standing still."
#EdPolicy watchers are going to want to keep an eye on Florida over the next six months. You don't put @SenMannyDiazJr in charge of ed policy if you plan on standing still. https://t.co/ttbmE2eGiN

— Travis Pillow (@travispillow) November 26, 2018
Diaz's appointment means an education reform trifecta in Florida, with reform champions in charge of education policy in both legislative chambers, as well as in the governor's mansion. Observers expect an aggressive push for expanded school choice, both public and private.
Diaz, a Hialeah Republican, advocates an increase in virtual and magnet schools, tax credit scholarships, and career and technical education. Both his counterpart in the House, Republican Jennifer Sullivan, and Gov. Ron DeSantis, a former state rep himself, also favor expanding Florida's private-school scholarships.
Elected to the Senate following three terms in the House, Diaz also is the chief operating officer of Doral College, a private institution that provides dual-enrollment classes to students who attend charter schools owned by the for-profit company Academica, which also is affiliated with the college.
Compared to past leaders, the K-12 policy triumvirate is expected to face few headwinds. The three will, however, need to navigate what may be the nation's highest-profile debate over a series of school safety proposals that include funding for "hardening" schools against mass shootings and other assaults, resources to put police officers in all schools, and whether — and under what circumstances — to allow educators and other unlicensed school "guardians," as they're referred to in legislation, to patrol hallways and classrooms.
"We do foresee there's going to be the need for some legislation to tweak the current law," Diaz told lawmakers at a Jan. 8 committee hearing. Most controversially, the Marjory Stoneman Douglas High School Public Safety Commission called for arming volunteer teachers.
Opposition among educators and law enforcement has been vocal. Parents, students, and teachers wearing red T-shirts attended an early committee hearing. Diaz has promised to take up the topic again in coming days.
Yet to be seen is how much negotiation the ideologically aligned leaders will need to do with more traditional education advocates such as the Florida School Boards Association, which has both a platform of its own and a lengthy list of "issues of continuing concern" that includes ensuring charter schools are subject to school district governance, increasing district funding, and curtailing policies that allow state officials to do end-runs around local school boards.
Support The 74's year-end campaign. Make a tax-exempt donation now.