Vouchers Aren't the Answer to Solving America's Education Problems, Says Author of 'Reinventing America's Schools'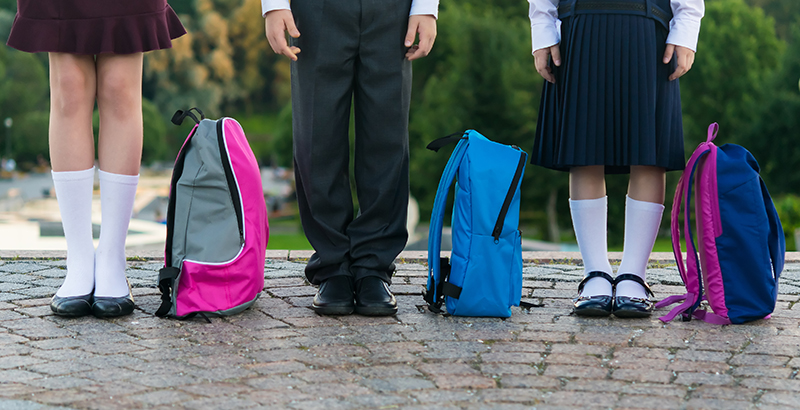 The school choice maneuvers that the Trump administration is pushing will only serve to reduce equality and equal opportunity, author David Osborne said Friday.
"We have a president and political party that would like to voucherize the entire education system," Osborne said. "And that sounds attractive to many people on the surface, but would you really like an education marketplace that looked like the marketplace for homes or automobiles?"
President Trump's fiscal 2018 budget proposal seeks to cut the U.S. Department of Education's appropriation by about $9 billion, but it would add a $250 million pilot program for school vouchers that would allow families to use public dollars to send their children to private or religious schools.
Osborne is the author of the just-released Reinventing America's Schools: Creating a 21st Century Education System.
(Check out The 74's interactive Reinventing Schools website, which includes book excerpts and video and audio interviews with education leaders, parents, and students from across the country.)
He made his remarks during a breakfast Friday at the Union League of Philadelphia. Dozens attended the event, which also featured speakers Quibila Divine, CEO of EARTHs and board member of Parent Power; Bill Hite, superintendent of the School District of Philadelphia; and Kevin Shafer, chief innovation officer for the Camden City School District.
Philadelphia and Camden are two districts that have Renaissance Schools, a model in which schools remain under district control but are run by an outside group operating either as a contractor or a charter school operator with an independent governing board.
"We need more equal opportunity and equality in this society, not less," Osborne said. "And the education system is already pretty stratified. It would make it worse, not better. On top of that, private schools are not accountable for kids' learning. There's nobody who can close a private school. There are a couple of exceptions in Louisiana and Indiana, but in most states, if it's a lousy private school and the parents keep going there, no one's going to close it."
In a conversation with former Washington, D.C., schools chancellor Michelle Rhee, Berkshire Hathaway CEO Warren Buffett once went so far as to suggest outlawing private schools altogether as an "easy" solution to solving all the problems of public education in America. His argument: By sending all students to public schools by lottery, the system would promote equality by randomly integrating students from all socioeconomic backgrounds.
"He's right, but it'd never happen," Osborne said. "This is America; you can't tell people they can't send their kids to a private school. There would be a rebellion."
But whether charter, private, religious, or traditional public, quality of education should be top of mind, Hite said.
"We should all be talking about, 'How do we do a much better job in educating children who are learning English? Educating children who have special needs?' " Hite said. "We can't say that we want to create all of these choices so that everyone else can select away from those two groups. As a total sector, we should doing as much as we can to come up with the most effective ways to serve those populations as well."
The closest the country could get to Buffett's ideal is a system with weighted student funding, Osborne said. In such a model, most of the money follows the students to their respective schools and is allocated based on grade level and need — students who have learning disabilities, are English language learners, or come from extreme poverty tend to need more resources for their education.
"But that also includes good, healthy dynamics of choice and competition, and decentralization," Osborne said. "And that's what the 21st century system I'm arguing for would give us. And it's not a theory, because we've got cities doing it. And it works."
As cities continue to look toward 21st century models as Osborne describes them, the impetus is on the individuals within those communities to lead the charge, Divine said.
"Do we have the courage to do what is necessary? And how will we engage families to get the courage to demand it? That's what we need to begin asking ourselves," she said. "We, as individuals, as bureaucracies, as educators, have to make a decision. Do we want to actually educate our lowest-performing, lowest-income families and children to help them succeed? Because that's what it's about. We're talking about 21st century. This lack of education has been going on for too long, and as a system of educators, we have to take on the responsibility to do better — with or without funds. Because it's our job."
The event was the second stop on a 24-city tour to promote Osborne's book, sponsored in part by The 74.
Get stories like these delivered straight to your inbox. Sign up for The 74 Newsletter