Unable to Renew Their Visas, 25 Baltimore Teachers Could Be Forced to Leave the U.S.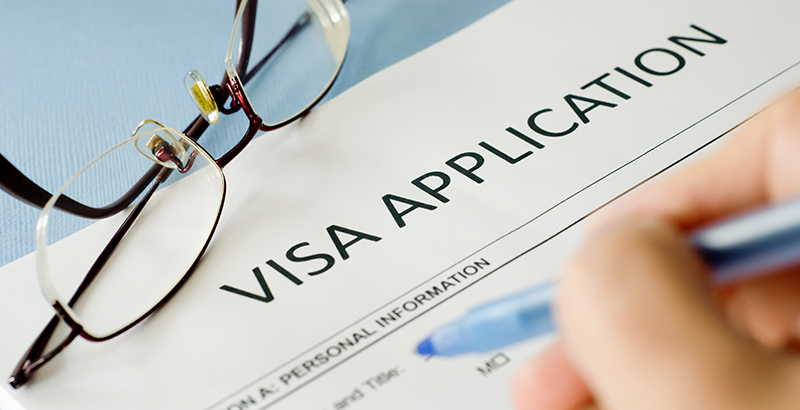 After teaching in the city for more than a decade, about 25 Baltimore teachers could soon be forced to leave — not just their jobs, but the country they have come to call home.
Many of the teachers came to the U.S. in the mid-2000s with work visas to make up for a shortage of American teachers in the city. Most of the educators came from the Philippines, which had a "surplus of education majors." At least two are from Jamaica, the Baltimore Sun reported.
The teachers have H-1B visas, granted to immigrants with specialized skills that the United States needs, with support from specific employers. The visas, often used in the technology sector, allow workers to stay for three years and can be extended beyond that. Workers can eventually get permanent resident status, but it can take years.
The school district applied for the teachers' visas to be renewed months ago, but the federal government has selected the the case for an audit and dragged out the process, the district's chief human capital officer, Jeremy Grant-Skinner, told the Sun.
The immigrants' legal status ends when their visas expire, even if they have filed for an extension, and the Trump administration has been taking steps to restrict the program.
An immigration lawyer, Jeff Gorsky, told the Sun that the Trump administration is intentionally doing what it can "to slow down and gum up the process" of renewing visas. Earlier this year, U.S. Citizenship and Immigration Services announced it would put in place more stringent requirements for the visas. Critics of the program, including President Donald Trump, say it gives jobs to foreign workers instead of American citizens and drives down wages.
One of the teachers was recently unable to attend her students' eighth-grade graduation ceremony because she was packing up her home, according to Elliott Rauh, one of the other teachers at her school, Vanguard Collegiate Middle School.
"It's so disheartening," Rauh told the Sun. "The biggest losers in this situation are the kids."
About 250 foreign educators work in Baltimore, one of several districts that rely on international teachers, including Houston, Dallas, and Los Angeles. Some Durham, North Carolina, teachers who have a different type of authorization, known as a J-1 visa, could be facing the same threat. CNN reported in March that doctors and medical residents serving needy areas are also at risk because of recent changes to the program.
Administrators from Baltimore have told the teachers in question they will be able to return to work when they are able to come back to the United States.
"I'm sad that this administration has made this so difficult," Baltimore Teachers Union President Marietta English told the Sun. "Their attitude toward immigration is really a detriment to the country. These teachers come dedicated. They're not one or two years and then done. They're here, and it's just very unfortunate they have to go back."
Get stories like these delivered straight to your inbox. Sign up for The 74 Newsletter