Three Guns Accidentally Fired In Schools In One Week; At Least 29 Killed & 51 Injured at Schools in 2018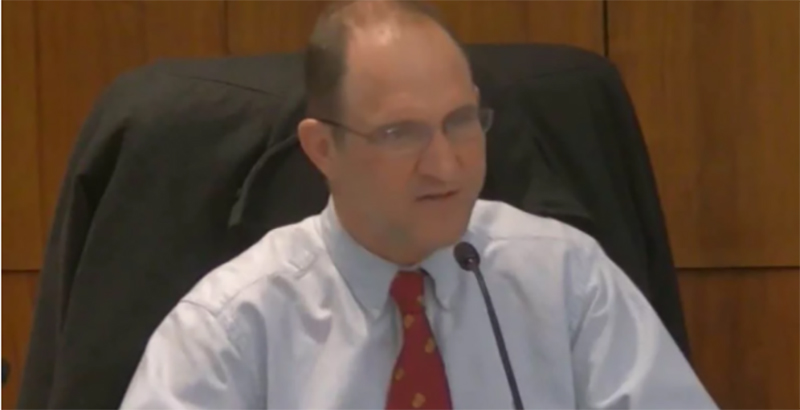 Updated March 20
In a strange bit of timing, a California high school teacher accidentally discharged a round from his handgun into the ceiling during a class on firearm safety Tuesday — one day before a massive national walkout by students to bring attention to school safety and gun violence.
It was the third accidental shooting at a school in a week — a perhaps alarming statistic as lawmakers in Washington consider arming teachers in the wake of the Feb. 14 school mass shooting in Parkland, Florida, that left 17 people dead.
Law enforcement officials say teacher Dennis Alexander, a reserve police officer and mayor pro tem of Seaside, was teaching a public safety class Tuesday afternoon when he pointed a handgun at the ceiling and accidentally discharged a round, causing debris to rain down on students. Although no student sustained gunshot wounds, three were reportedly injured — among them, a 17-year-old boy who got debris lodged in his neck.

This map includes school shootings that took place on campus where a person was injured or killed. Incidents resulting in injury are labeled blue, while incidents resulting in death are labeled red. The most recent incident is indicated with a larger icon. Click on the icons to see details about each incident.
Also on Tuesday, a school resource officer accidentally fired a gun while inside his office at a Virginia middle school, though no injuries were reported.
So far in 2018, at least one person has been been killed and eight injured in school shootings deemed accidents. Nationally, nearly 500 people were killed as a result of accidental shootings in 2015, according to the most recent Centers for Disease Control and Prevention statistics. That year, accidental shooting deaths accounted for just over 1 percent of all firearm-related fatalities.
Last Friday, a student in Kentucky accidentally shot himself with a handgun at Frederick Douglass High School in Lexington and sustained injuries that were not life-threatening. According to student reports, the student was playing around with a gun in a classroom when he accidentally shot himself in the hand. Two days earlier, a 17-year-old female student was killed and a 17-year-old male was injured in a shooting at Huffman High School in Birmingham, Alabama. Officials have also deemed that shooting an accident.
On Feb. 15, a day after the tragedy in Parkland, a deputy with the Broward County Sheriff's Office in Florida accidentally shot himself in the leg while responding to reports of gunfire at a school that turned out to be a false alarm.
Get stories like these delivered straight to your inbox. Sign up for The 74 Newsletter