Thousands of Parents Write Mayor De Blasio as NYC Stalls in Identifying Available Space for Charter Schools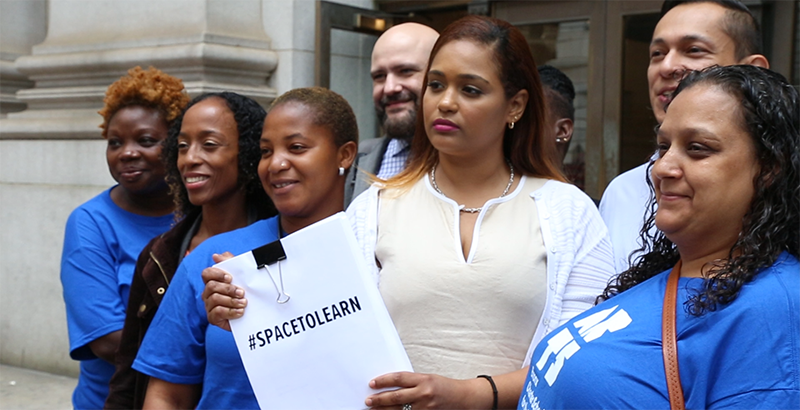 Thousands of charter school parents across New York City are trying to get their mayor's attention.
As the New York Daily News reported late last week, an initial mountain of letters were delivered to City Hall last Thursday, all signed by parents petitioning Mayor Bill de Blasio to speed up the city's approval process for charter schools still awaiting classroom space.
The letter initiative was organized by Families for Excellent Schools, a lobbying group that advocates in support of charter schools. "All public school students deserve access to public space. Please give our kids the space they need to learn," the letter states.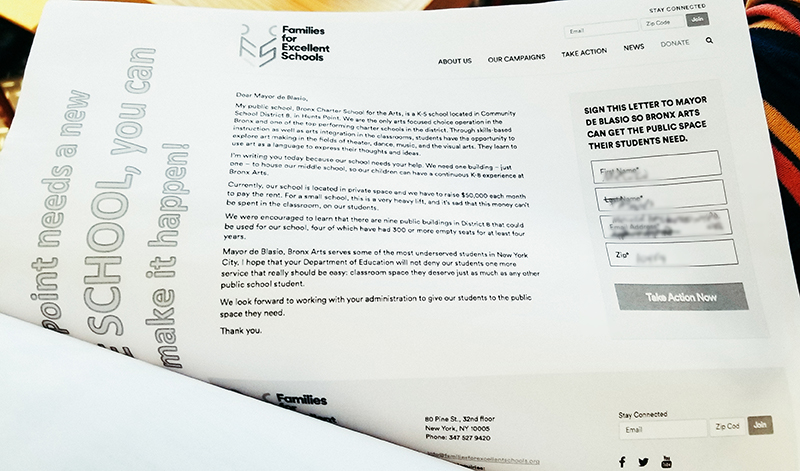 Several parents rallied at City Hall Thursday to deliver more than 3,500 signed copies of the form letter; the Daily News reports that additional letters are expected to arrive via email and snail mail.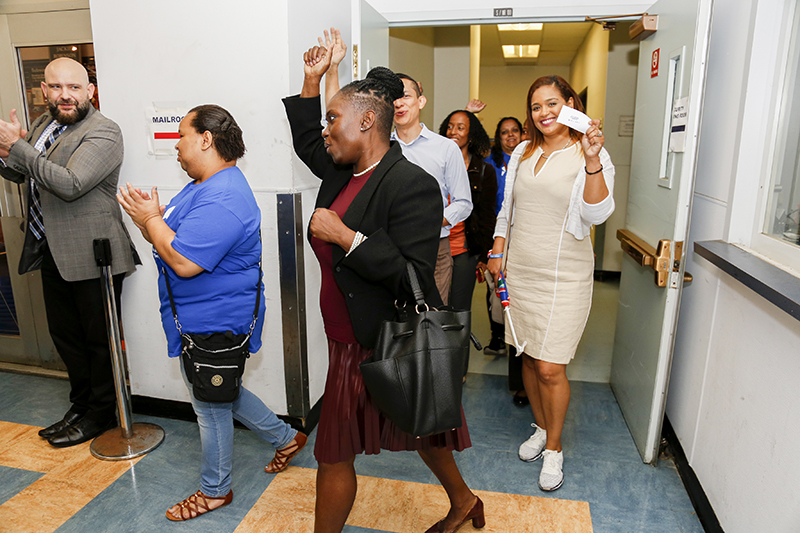 City charter leaders had set a deadline of September 1 for the mayor to respond to their requests for space for the 2018–19 school year, the Daily News reported. The requests have not been approved, leaving administrators unable to formalize plans for their schools or inform families about the developments.
"Enough is enough — public charter school families need the de Blasio administration to identify space for their children no later than October 13th," said Families for Excellent Schools CEO Jeremiah Kittredge in a statement emailed to The 74.
Some parents have stated publicly that they're frustrated because they don't know where their future school will be located.
"I think it's unfair to have charter school parents in this limbo," Miriam Reyes of East Flatbush told the Daily News. Reyes's son son attends Success Academy Bergen Beach charter school. She wants him to attend a new Success Academy middle school next year, but the school is one of several waiting for location details from City Hall.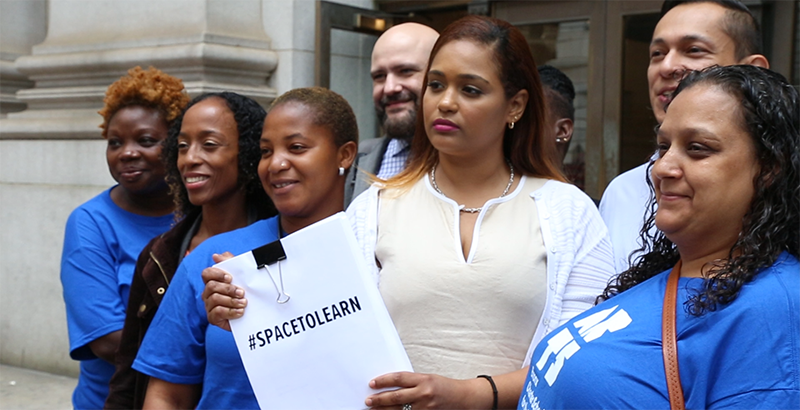 A spokesman for the New York City Department of Education, however, says the process is more complicated than just matching schools with available empty spaces.
"When siting a school in a DOE building, whether district or charter, we believe in a lot of community engagement," said Michael Aciman via email. "Public feedback and open meetings are important to a successful schools siting. We'll continue to closely coordinate with each charter organization requesting space."
State law requires the city to provide charter schools with public space when it is available or to provide leasing assistance for charters to lease private space when public space is not available.
Here's the full text of the letter that parents signed:
Mayor de Blasio,
I am a resident of New York City and a supporter of public charter schools.
Every public school student deserves to be treated fairly. But right now, public charter school students are not treated equally. Public charter school students are being denied access to empty public space.
No public school student should be shut out of public space. It is your duty to provide equal access to every student in their care, and bias against some of the kids in your public school system is unacceptable. 112 schools across NYC have been sitting half empty for years, but public charter school kids haven't been given classroom space.
Mayor de Blasio — all public school students deserve access to public space. Please give our kids the space they need to learn.
Support The 74's year-end campaign. Make a tax-exempt donation now.