This Week's ESSA News: States Struggling With How to Report School Spending Data, Education Department Puts Focus on Equitable Services for Private Schools & More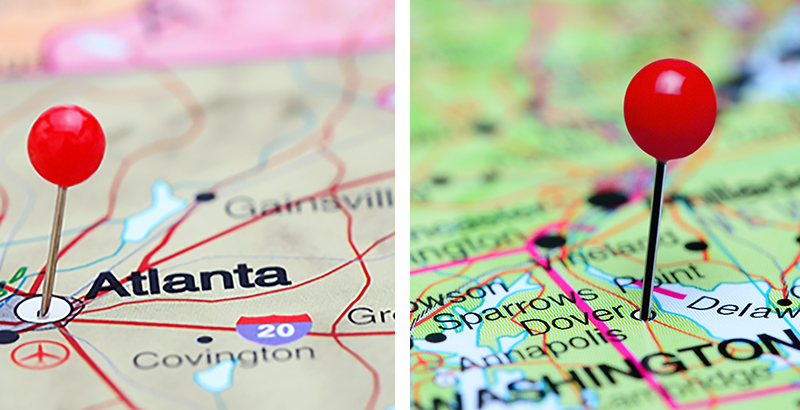 This update on the Every Student Succeeds Act and the education plans now being implemented by states and school districts is produced in partnership with ESSA Essentials, an ongoing series from the Collaborative for Student Success. It's an offshoot of their ESSA Advance newsletter, which you can sign up for here! (See our recent ESSA updates from previous weeks right here.)
School spending by states is the latest issue to engender criticism from the U.S. Department of Education, as Andrew Ujifusa reports for Education Week. School spending data is mandated by ESSA and, so far, 17 states have reported it, with a lot more data to come. 
Jim Blew, the assistant secretary for planning, evaluation, and policy development, stated at a recent event that only one or two states have done a good job of reporting school spending information, and that most states are trying to "hide" their information "so nobody ever finds it, because if they look at it, they're just going to be confused."
It was not clear which states the DOE believes have done a good job, but the official did indicate that the department is planning to "put out information about how states are handling this," including the possibility of "shaming some of the really bad examples."
The Council of Chief State School Officers' Carissa Moffat Miller responded in a statement that "in addition to numerous states already reporting this data, states remain committed to 'continue efforts to improve the reporting so all stakeholders can make informed decisions … State education leaders are committed to transparency of school-level spending data and have dedicated a tremendous amount of effort to publish this first set of reports.'"
CCSSO also "highlighted states such as Delaware and Georgia that have produced good work on this front." 
Here are the week's top headlines for how states are implementing the Every Student Succeeds Act:
Education Department releases updates on equitable services for private schools 
"U.S. Secretary of Education Betsy DeVos released updates … to clarify existing statutory obligations of local education agencies (LEAs) to provide equitable educational services to eligible private school students, their teachers, and their families" under changes made to Title I by ESSA. 
These updates are meant to "emphasize collaboration and consultation between public and private school officials" in an effort to ensure eligible students have access to needed services.
The updates also permit religious organizations to serve as third-party contractors to provide needed equitable services.
What could ESSA's new data-reporting mandate mean for you?
This piece from Education Week provides a user-friendly guide to "what ESSA's new data-reporting mandate means for different players in the education community."
As opposed to focusing on "per-pupil spending," ESSA "requires states for the first time to break out how much districts spend on each school," which advocates hope will change public perception and understanding of K-12 funding and "drive academic- and fiscal-policy shifts at the state, federal, and local levels." However, there are (of course) a number of factors to consider, and researchers and school finance experts recommend being cautious when drawing conclusions from bottom-line, school-by-school spending figures alone.
How can schools, cities, states maximize their school funds? 
As part of the same series of panels, education experts talked about how America's education system could improve results by getting "more bang for the buck through the use of technology, or in special education, or in districts with declining enrollment." 
The final panel included the aforementioned Jim Blew, who "discussed how choice should also be a discussion point in getting more value for the educational dollar."
Another presentation of interest was one from Marguerite Roza, a Georgetown University professor who used the "Would you rather?" test to "pair two equally costly education program options" and ask participants to choose their favorite. These questions will be especially important as ESSA-mandated school data spending is released in the months ahead.
Want to stay up to date? Click here to sign up for the ESSA Advance newsletter to receive all the information in your inbox every Tuesday.  
Get stories like these delivered straight to your inbox. Sign up for The 74 Newsletter