The 74 Teams Up With USC Annenberg School of Journalism to Develop New Education Journalists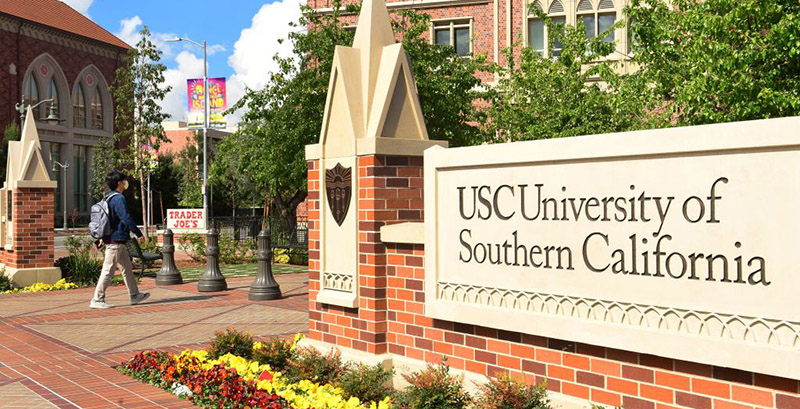 Support The 74's year-end campaign. Make a tax-exempt donation now.
The Los Angeles Unified School District is not only the nation's second largest school system. It is also one of the most unique with a student body that is 73 percent Latino. The district is in the news a lot, having just hired a high-profile Superintendent, Alberto Carvalho, who stepped into his new office on Monday and now faces a long list of pressing challenges.
This is among the many reasons that The 74 is excited to announce a new collaboration with the USC Annenberg School of Journalism to give students there the paid opportunity to report stories about education issues in L.A. and have them published in our news pages and those of our partner publication, the LA School Report.
In the process, we hope to better inform Angelenos about education developments in their city and help develop the next generation of education news reporters.
Already, as part of the USC collaboration, the students have produced several articles that you might have seen in The 74 or LA School Report, including reports on how LAUSD has handled remote learning, on the return to in-person instruction, and on what people believe should be the top priorities for the new superintendent.
This spring's cohort of student journalists are working closely with editors in The 74 newsroom, in particular senior editor JoAnne Wasserman, who has been coaching them and guiding their work. Esmeralda Fabián Romero, a journalism adjunct instructor at USC and a former reporter for the LA School Report, is also working directly with the students to help develop their story ideas and approaches to reporting.
Gabriel Kahn, Professor of Professional Practice at USC Annenberg School of Journalism, is overseeing the project. "Public education in Los Angeles is both crucially important and woefully under-covered," he said. "Our goal is to train up-and-coming journalists on how to report on this topic while publishing substantive work on the nation's second-largest public school district."
The COVID pandemic has taught us many things over the past two years, but for The 74 and the LA School Report, one of the most important lessons has been the value and importance of thorough, fact-based reporting and storytelling. These two years have been historic for America's education system, and the process of recovering from the pandemic and all its related learning disruptions will be enormously consequential.
America needs more education journalists. We're grateful to our friends at USC for helping develop more of them.
Sign up for LA School Report's newsletter to receive these stories in your inbox each week.
Jim Roberts is publisher and chief strategy officer of The 74 and the LA School Report.
Support The 74's year-end campaign. Make a tax-exempt donation now.