Teen Birth Rate Plummets to Record Low as Trump Cuts Funding for Pregnancy Prevention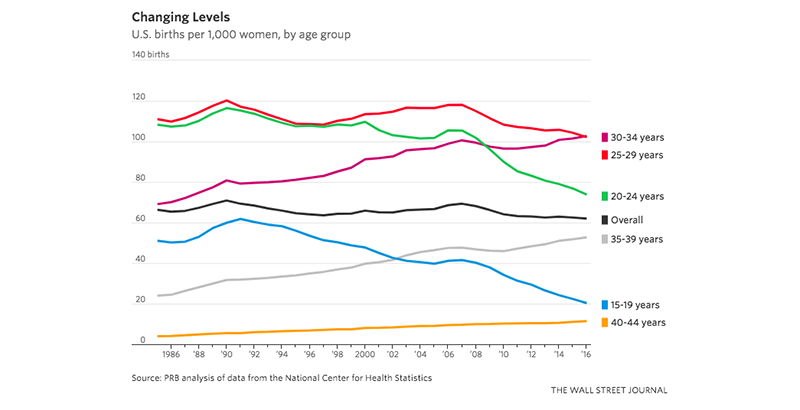 The birth rate for American teenagers dropped to 20.3 births per 1,000 girls ages 15–19 in 2016, according to the latest fertility data released by the National Center for Health Statistics. That number represents a 9 percent decline from 2015 and a 67 percent decline from the modern peak in 1991. All told, it is the lowest teen birth rate since 1940.
The welcome news comes as the Trump administration has cut $213.6 million in federal grants to teen pregnancy prevention programs. The five-year grants, instituted during the Obama administration and renewed two years ago, fund 81 organizations around the country. Although the second round of awards was scheduled to run through 2020, a letter from the Department of Health and Human Services this summer notified the organizations that federal revenue would instead be cut off in June 2018.
It's difficult to determine whether the drop in teen parenthood has been spearheaded by federally funded programs, or if it's simply riding a 25-year downward trend. Many have credited the wider use of contraceptives — especially highly effective measures such as birth control pills and intrauterine devices — with much of the decline. A reduction in childhood lead exposure, which can lead to impairment of of judgment and impulse control, has also been posited as a major factor.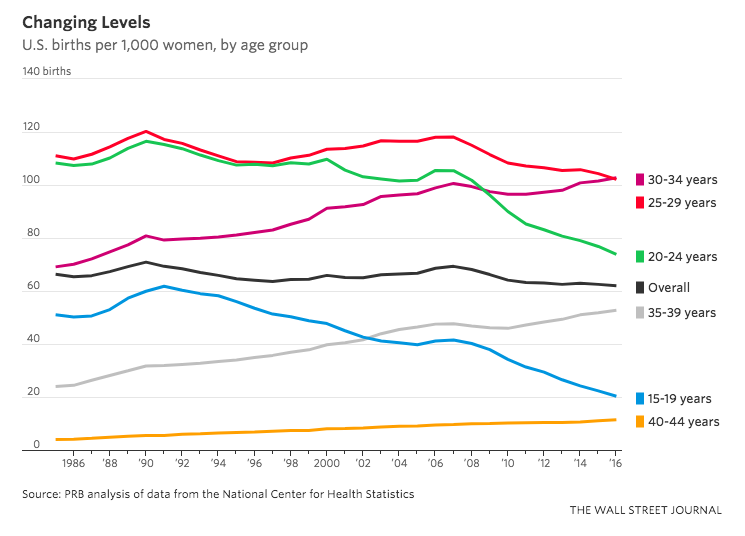 But public health experts also argue that public support for sex education and pregnancy prevention among teens, particularly the Obama-era Teen Pregnancy Prevention Program, has played a key role as well.
"These programs provide critical, life-changing education to teens about sexual health and avoiding unplanned pregnancies," Dr. Lisa Hollier, president of the American College of Obstetricians and Gynecologists, said in an interview with Medscape.
Created in 2010, the TPPP estimates that its programs reached 1.2 million adolescents in 39 states by fiscal year 2014, 74 percent of them age 14 or younger. Organizations were selected for funding based on the comprehensiveness of their methods, including education on contraceptive use to prevent pregnancy and the transmission of STDs. Some programs are abstinence-based, though most advocate for safe-sex measures like condoms.
Although HHS commissioned an efficacy review of the programs from Mathematica Policy Research, that research was still underway when funding was eliminated. Preliminary evaluations conducted by the department in the first five years of the initiative indicated that some TPPP-financed curricula were correlated with positive impacts on awareness of pregnancy and risk of sexually transmitted diseases, as well as attitudes toward safe sex.
Pregnancy poses an enormous impediment to student mothers continuing their education. According to the National Council of State Legislatures, 30 percent of teenage girls who drop out of high school blame pregnancy and the demands of parenthood. Just 40 percent of teen mothers graduate high school, and less than 2 percent graduate college by the age of 30. In fact, if the last generation's plummeting teen birth rates were plotted on a graph, they would intersect ever-ascending high school graduation rates, which have recently climbed to unprecedented highs.
The fate of the organizations funded by the TPPP is still up in the air. Some have always planned on securing local and state support to continue operations. But at least one, Denver-based Colorado Youth Matter, has announced its 2018 closure after losing 75 percent of its total funding.
"We talk about [sex and pregnancy] in a very medically accurate way, but it's also relationship-based," the group's director told CBS Denver. "We talk about consent, asking for consent, giving consent, those kind of things to create a healthy relationship. We also talk to teachers about how to answer difficult questions. Whether it's something a student has read on the internet or something that is very values-based, like when is it the right time to have sex."
Get stories like these delivered straight to your inbox. Sign up for The 74 Newsletter