Teachers Unions, Republican Congressman Reach Across the Aisle to Fight School Bullying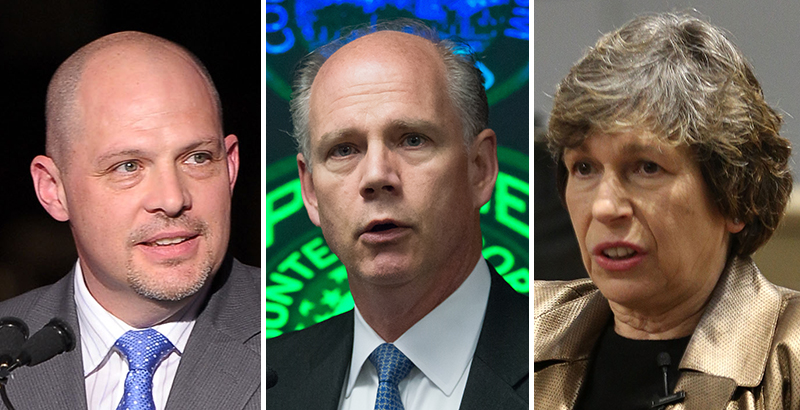 A Republican lawmaker and Democratic-aligned teachers unions are reaching across the partisan divide to combat bullying in schools.
New York Congressman Dan Donovan unveiled a bill last week that would create a national anti-bullying task force made up of parents, teachers, guidance counselors, psychologists, student victims of bullies, and others involved in education. The American Federation of Teachers and its New York City affiliate, the United Federation of Teachers, support the legislation.
"Rep. Dan Donovan has a sensible approach to helping schools address, discuss, and combat bullying. … Bullying is pervasive in all areas of the country, and this legislation should pass overwhelmingly on a bipartisan basis," AFT President Randi Weingarten wrote in a statement posted online.
UFT President Michael Mulgrew expressed support for the bill in a statement released by Donovan's office, calling it "an opportunity to come together" to deal with bullying in schools.
The measure would create a 13-member roundtable to study bullying and report back to Congress on best practices for making policy changes, managing classroom situations, and recognizing and dealing with bullying in schools. Under the bill, the president would appoint roundtable members with recommendations from Congress.
Known as Danny's Law, the bill was developed with help from the family of Danny Fitzpatrick, a teenager from Staten Island who committed suicide in 2016 after being the victim of relentless bullying.
"With the policies that come from Danny's Law, we can have positive interventions and a safe environment to help both bullies and victims. A task force of experts taking a look at the problem and offering solutions within and beyond the educational system is the right way forward," Danny's mother, Maureen Fitzpatrick, said in a statement.
More than 20 percent of students have experienced bullying, and about 70 percent say they have witnessed bullying in school, according to Stopbullying.gov. Most students who are bullied don't report it to adults.
"We can't bring Danny back, but we can honor his life by preventing this type of tragedy from happening to another child and family," Donovan said in a statement.
Get stories like these delivered straight to your inbox. Sign up for The 74 Newsletter