Teachers, Can't Afford Sky-High Urban Rent? Miami May Have a Solution: Live at School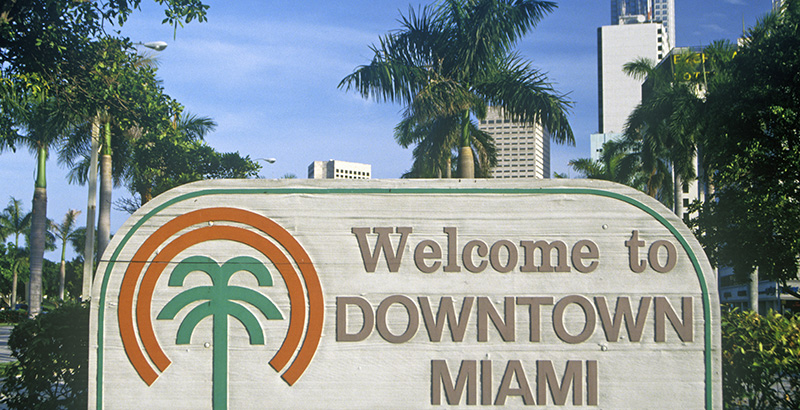 Teaching is not a profession known for high salaries or glamorous lifestyles, but in some cities, the pay is so low that teachers are having a hard time just finding an affordable place to live.
Officials in Miami have proposed a novel way to help teachers who can't afford to rent an apartment in the district: letting them live at school. The Miami-Dade school district and the county housing development department have proposed constructing apartments for teachers on school grounds in an attempt to bridge the gap between low teacher salaries and high real estate costs in the community.
The proposal is still in the early stages, but if approved, it would make Miami one of several communities taking concrete steps to make housing affordable for teachers. Miami could be the first to put apartments and classrooms in the same building, however.
Subsidized teacher villages in downtown Newark, New Jersey, and Santa Clara, California, have provided models for affordable housing that allow educators to live in the communities where they teach. Cities including San Francisco and Indianapolis have taken steps to enact similar plans to recruit new teachers and slow teacher turnover. In Colorado, both urban and rural districts are attempting to use housing incentives to recruit and retain teachers across the state.
A 2017 analysis of apartment prices found that Miami was one of the least affordable cities for teachers, behind only San Francisco, New York, and Seattle.
Teachers with bachelor's degrees in Miami-Dade make $40,800 in their first year of work, according to contract data from the National Council on Teacher Quality. Median rent for a one-bedroom apartment in the district is $1,617 monthly, which adds up to almost half of a first-year teacher's pay. To compare, a registered nurse in Miami with less than a year of experience can expect an average salary of $54,384, according to Glassdoor.com.
The Miami housing department and school district have proposed constructing a new middle school in the city's Brickell neighborhood that includes a floor of residential units, which would be designed so that residents and students do not cross paths during the school day, the Miami Herald reported. The next phase of the plan would be a housing complex on the same property as Phyllis Wheatley Elementary School — land the district already owns. The project has already garnered financial support, including a $215,000 grant from JP Morgan Chase awarded to the nonprofit Miami Homes for All, and city officials have started talks with the federal Department of Housing and Urban Development about the idea.
County teachers would get priority for the units, and if vacancies remain they will be available to other district employees and then to the general public.
The idea of providing subsidized housing for educators has gained traction in recent years as teacher salaries have lagged behind housing costs in many communities, especially those in the Northeast and West. A study published last year found that more than a quarter of new teachers could not afford to rent one-bedroom apartments in the cities where they work. Even teachers who were more advanced in their careers struggled with the costs associated with buying homes, according to data collected from 2011 to 2015.
Jaime Torrens, the Miami district's chief facilities officer, said he expects teachers will be eager to take advantage of the affordable housing opportunity.
"There definitely will be more teachers who qualify for this program than there will be units available," Torrens told the Herald.
Local public radio station WLRN asked teachers what they thought of the plan, and reactions ranged from enthusiasm to outright rejection of the idea. One teacher called the idea "brilliant" and compared it to a successful village for veterans in Oregon. Another complained that housing prices were out of reach, even for teachers with extensive experience and advanced degrees.
Others warned that having teachers live at school could blur the line between their professional and personal lives:
"As an educator who has been in the education system for over 10 years in multiple facets, NO! I feel that we as teachers need a buffer zone away from our place of work," one educator said. "Additionally, I think that housing for teachers on campus will make them burn out faster."
Get stories like these delivered straight to your inbox. Sign up for The 74 Newsletter