Survey: Nearly Half of High School Principals Have Helped Students Facing Homelessness During the Pandemic; 4 in 10 Have Aided Students Coping With Deaths in Their Family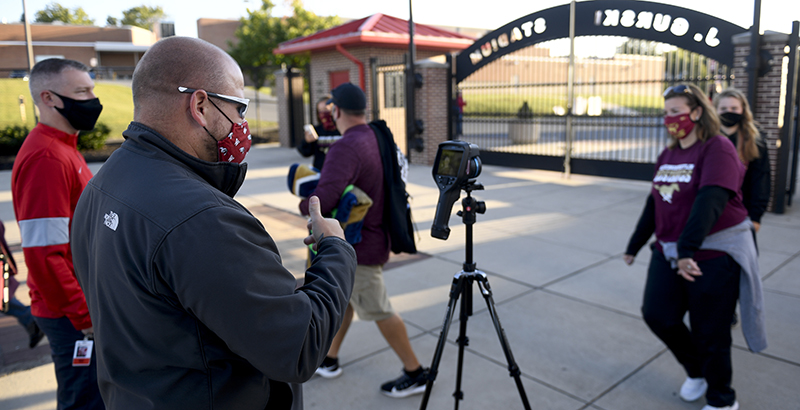 More than 40 percent of high school principals in a new national survey have assisted students who had a death in their family after the pandemic hit in the spring, and almost half have responded to students facing homelessness or housing instability.
Those are among the results of a national survey by UCLA of almost 350 high school principals who dealt with a range of emergency situations brought on by the coronavirus.
About a third assisted families financially, and almost 60 percent helped families navigate health care services.
"As the weeks wore on, we faced constant reminders that our school provided far more for our families than just education," said Adam Camacho, principal at San Dieguito High School Academy in Encinitas, California. "Our families rely on our school for not only academic instruction, but food, student social-emotional support and basic human connection."
John Rogers, who conducted the survey and leads the university's Institute for Democracy, Education and Access, said in a statement that the findings "reveal exceptional efforts by school principals across the country, but also make clear that the inequities confronting schools amid the pandemic map directly onto the pre-existing social inequalities that unfairly affect our most vulnerable students."
The findings reinforce what other research has shown about schools' lack of preparedness for remote instruction. More than 40 percent of school leaders said English learners didn't have access to online or print materials in their home languages.
Schools serving poor students were also far more likely than those with less poverty to have a shortage of devices for students when the closures began — 34 percent, compared with 4 percent. But principals in high-poverty schools were more likely than others to report solving problems related to technology, such as repairing devices and providing hotspots.

At Johnson Junior High School in Cheyenne, Wyoming, 457 of the school's 788 students had no internet or devices in the spring and had to rely on paper packets, Principal Brian Cox told The 74. Now the district is distributing devices to all students, but a $25-per-device insurance fee remains a barrier for many families, he said, adding that the state hasn't chimed in on whether the district can use Title I funds to cover the $18,000 total.
"In the absence of finding these funds, students will be no better off than they were last March," he said. "With … many families struggling from economic hardships prior to COVID-19, we are now experiencing higher demands on our resources in order to get our kids to school and keep them in school."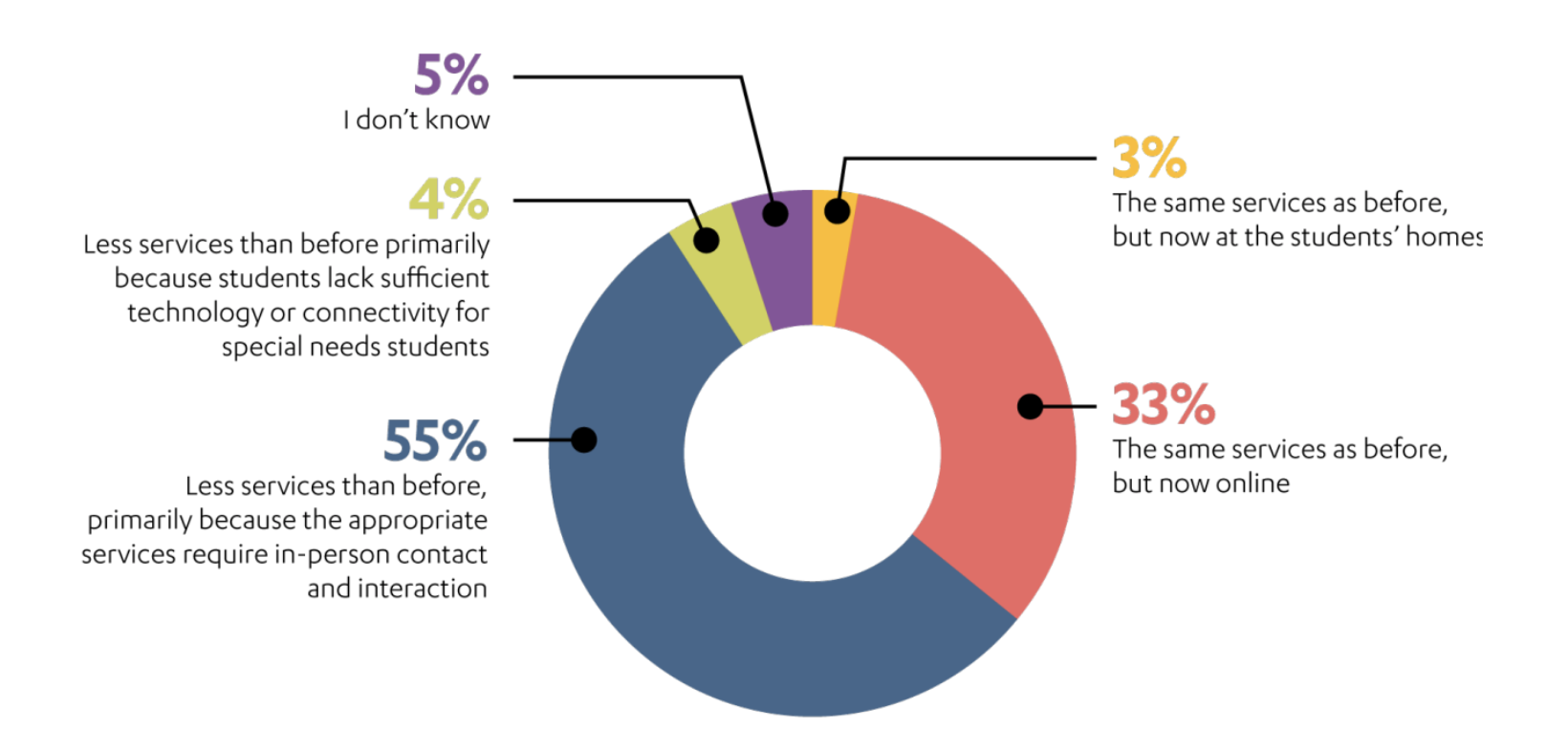 Almost half of the principals surveyed said they lost touch with at least 10 percent of their students during remote instruction in the spring. And with the new school year now underway, Rogers said principals have conducted home visits in their neighborhoods, placed social media ads and made weekly phone calls to try to find students who have not yet connected.
Camacho said his school is now open for some students with special needs, but the rest are still learning remotely and "wavering between depression and attempts to adapt to the current situation." Educators have noticed a "spike" in hospitalizations for eating disorders among students. "Some students are doing OK with the increased isolation, but others are really suffering."
In California, half of the high school principals surveyed said their teachers were also visiting homes to check on students who were not yet participating virtually.
Other findings of the survey include:
Two-thirds of the principals responded that they had students fall behind on assignments after the shift to remote learning.
More than three-fourths of principals reported connecting students to mental health providers.
At least two-thirds of principals said their schools handed out meals to family members of students who were not enrolled in their schools.
Get stories like these delivered straight to your inbox. Sign up for The 74 Newsletter