Superintendents Call for 'Faster Rollout' of Vaccines; But Object to Delaying School Reopenings Until Children Get Shots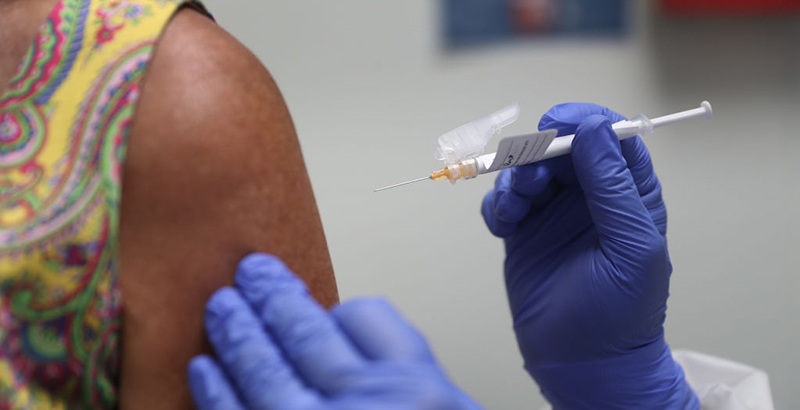 Schools should be at the center of efforts to get teachers and other community members vaccinated against COVID-19, a group of superintendents said Wednesday. But that doesn't mean students will be part of those initial groups, added San Antonio Independent School District Superintendent Pedro Martinez.
"We don't expect our children to get vaccinated," Martinez said, noting that no vaccine has yet been approved for students under 16. "But if we can take care of the at-risk adults, we take a lot of things off the table. We take deaths off the table."
The comment over testing students follows confusion this week over whether the Los Angeles Unified School District would require students to be vaccinated before returning to in-person learning.
The media widely reported that Los Angeles Unified Superintendent Austin Beutner would make vaccination a requirement after he said in his weekly message that it would be "no different than students who are vaccinated for measles or mumps."
But on Tuesday, the district published a letter to the Los Angeles Times in which Anthony Aguilar, chief of special education, equity and access, wrote, "We are working to provide vaccines to all who work in schools and, when vaccines are approved for children, to extend that opportunity for our students to receive the same protection. There is no vaccine currently approved for children so the actual vaccination of students is likely a ways off."
Pfizer's vaccine is approved for those 16 and older, and Moderna is testing a vaccine for children between 12 and 17, but it could be 2022 before a vaccine is widely available for children.
Organized by Chiefs for Change, the media call on Wednesday was a plea to prioritize teachers for vaccinations as a way to help schools reopen.
"We need a much faster rollout of the vaccine," said Michael Magee, CEO of Chiefs for Change. "Many districts have not received the support they need from the federal government or from their states."
Washington's Highline Public Schools is preparing to bring students in the elementary grades back into schools March 1. But currently, Superintendent Susan Enfield said her biggest challenge is "helping people move away from information that was accurate two, three months ago. Our teachers are inundated with conflicting information."
Robert Runcie, superintendent of the Broward County Public Schools in Florida, added that school nurses are prepared to participate in community-wide vaccination programs.
"We could train them and have them be part of this network of delivery," he said, adding that because the district is the county's largest employer, vaccinating teachers and staff would "reach a critical mass of our community."
Get stories like these delivered straight to your inbox. Sign up for The 74 Newsletter