NewsfeedStudents in the Path of the 'Bomb Cyclone': From Tallahassee to Boston, How Schools Are Bracing for a Rare 'Winter Hurricane'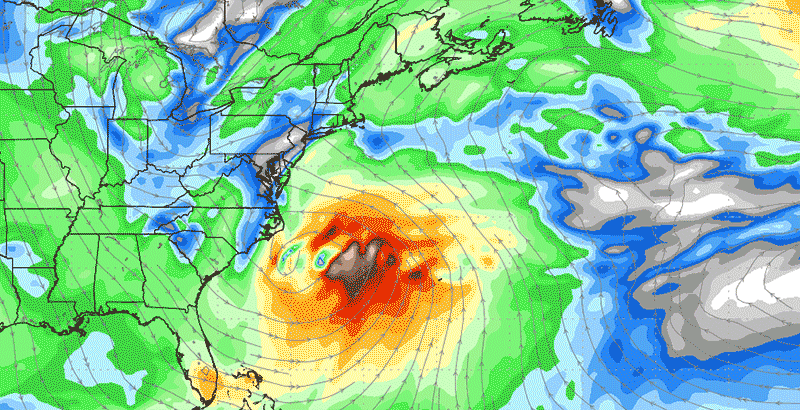 Some students in Florida got an unusual treat today — a snow day — as a massive winter storm began its trek up the east coast of the United States.
From Florida to Maine, the east coast is bracing for a winter storm that has been described as a monster storm, nor'easter, winter hurricane, and "bomb cyclone" and is expected to bring wind, snow, ice, and extreme cold.
From a small area of offshore low pressure producing snow/sleet/rain in Florida, Georgia and Carolinas … "bomb cyclone" explodes in size and intensity to encompass 1000s of kilometers of NE North America. @WeatherdotUS pic.twitter.com/uv0oaHUHvx

— Ryan Maue | weather.us (@RyanMaue) January 3, 2018
One Florida meteorologist described the "unreal event for this part of the country" this way: "bananagrams."
This ice storm forecast across northern Florida is bananagrams. If this verifies (tomorrow)…an unreal event for this part of the country https://t.co/CpLoEFoT8C

— Eric Fisher (@ericfisher) January 3, 2018
---
---
Tallahassee saw its first snowfall in more than 15 years as the storm made landfall.
Schools as far south as Gainesville, Fla., were closed Wednesday because of the incoming storm.
Based on a weather advisory issued by the National Weather Service at 3:16 pm today, Alachua County Public Schools and offices will closed Jan 3 & 4. They'll reopen Fri, Jan 5. Makeup days have tentatively been scheduled for June 4 & 5.

— Alachua Schools (@AlachuaSchools) January 2, 2018
Across central and northern Florida and parts of Georgia and the Carolinas, schools were closed or closed early because of weather.
WEATHER ALERT: All schools will close 3 hours early, Jan. 3 due to the pending winter storm. Schools will follow the early release schedule. Bus transportation will be provided at the early release dismissal times. All after-school activities including the aftercare are canceled.

— Franklin Co. Schools (@FCSchoolsNC) January 3, 2018
Schools farther north in Virginia have already announced closings for Thursday, with some closing early Wednesday as well.
Weather update: Based on weather forecasts, all Virginia Beach City Public Schools and offices will close two hours early today and be closed tomorrow. pic.twitter.com/ocWgzHVBaP

— vbschools (@vbschools) January 3, 2018
By the time the storm reaches New England Thursday, it is expected to be more extreme because of a rapid decline in pressure, which could drop up to a foot of snow in Boston and bring blizzard conditions to coastal regions in Massachusetts and Maine. The storm is then predicted to pull in "wicked cold air" from the polar vortex and bring temperatures 20 to 40 degrees below normal, The Washington Post reported.
As of Wednesday morning, Boston Public Schools had not yet announced any school closings — but it did tweet some advice for staying warm.
We are monitoring the weather forecast. We'll update you on whether or not schools will close as soon as a decision is made.

— BostonPublicSchools (@BostonSchools) January 3, 2018
Submit a Letter to the Editor