South Dakota to Offer College Acceptance Based on Smarter Balanced Scores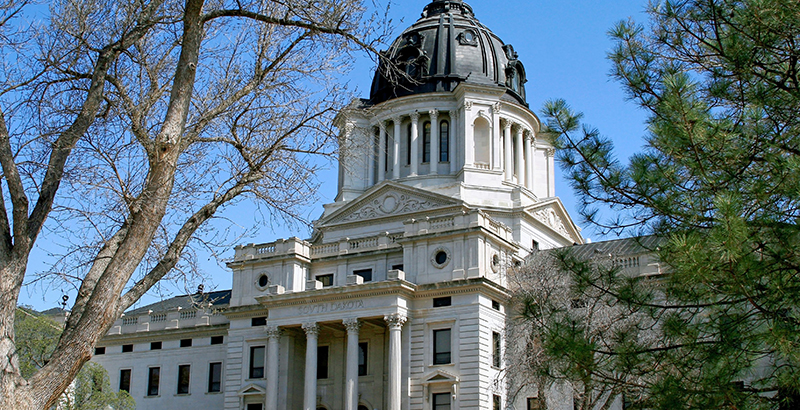 Updated – The original version of this article misstated that Idaho was the first state to guarantee admission to its state universities based on Smarter Balanced scores. Idaho guarantees general admission to its state universities based on a combination of SAT or ACT scores and grade point average.
Exciting news is hitting mailboxes in South Dakota this month: guaranteed college admission to the state's public universities for seniors who hit standardized test score benchmarks.
Seniors who scored a level 3 or 4 on both the English language arts and math Smarter Balanced tests in 11th grade, or a composite score of 18 on the ACT, are guaranteed general admission to the state's six public colleges and four technical institutes.
The letters went to 4,439 students out of a total class of 8,015 eligible students enrolled in public school in both 11th and 12th grade, or about 55.5 percent. The state's average ACT score for last year's senior class was 21.8.
This proactive admission is particularly aimed at students who may not have even considered higher education, Secretary of Education Melody Schopp told The 74.
Students who hadn't seriously thought about college, particularly those who would be the first in their families to attend, might not think to take the ACT. They all, however, have to take the Smarter Balanced test.
"We're reaching a group we've not reached before," Schopp said.
The move was spurred by Mike Rush, the executive director of the South Dakota Board of Regents, Schopp said. He previously worked in Idaho, which guarantees general admission to its state universities based on SAT or ACT scores and grade point average.
As of 2015, 27.5 percent of South Dakotans age 25 or older had a bachelor's degree or higher, compared with 30.6 percent of the U.S. population at large, according to Census data. The state's high school graduation rate for 2014–15 was 83.9 percent, compared with the national average of 83.2 percent the same year.
The new admissions guarantee is the latest in a series of efforts to encourage college attendance and persistence, Schopp said.
(Read Richard Whitmire's The Alumni about the efforts by America's top charter networks to guide their high school graduates to — and through — college)
"We have been really focused on making sure that we are helping students to really think about the potential of going on to post-secondary," she said.
For the last few years, the state has notified students who, based on test scores, might need to take remediation classes in college, and paid for extra courses to help them catch up. If they pass exams, the colleges will accept that as adequate remediation.
(The 74: When $7B in Remediation Falls Short: The Broken Promises Colleges Make to Students Who Need More Help)
A little more than a third of the senior class will receive those remediation coursework letters for either reading or math this year. A smaller number, 516, or 6.4 percent of the senior class, will receive both an admissions letter and a notification about remedial coursework.
Only 17 percent of the senior class will receive neither letter.
Students who meet the test benchmarks still must complete a written application. Some majors will have different standards, and the South Dakota School of Mines & Technology has higher ACT score requirements.
Get stories like these delivered straight to your inbox. Sign up for The 74 Newsletter