Small Charter Schools Among Big Winners in Nearly $400 Million in New Ed Dept Grants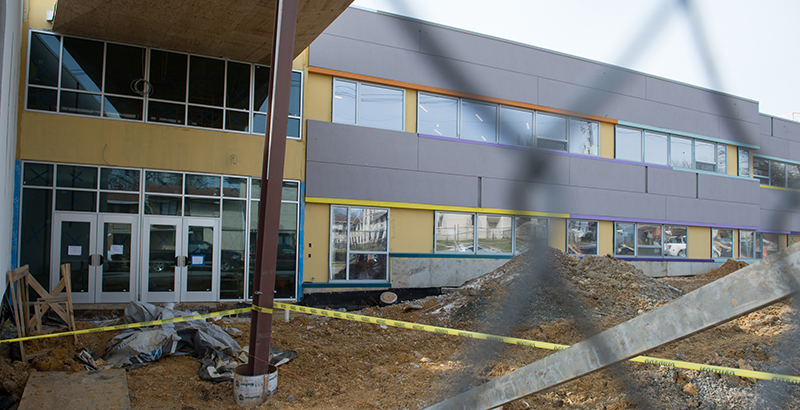 The Education Department has awarded nearly $400 million in grants to help start, expand, and finance new charter schools.
"These grants are essential to help new public charter schools open and to replicate high-performing schools that are serving kids well," Nina Rees, president and CEO of the National Alliance for Public Charter Schools, said in a release.
Though last year's winners included a who's who of big-name charter school organizations like Success Academies and IDEA Public Schools, the 32 school grantees this year are smaller, like the York Academy Regional Charter School Program in York, Pennsylvania, which is expanding to a full K-12 school with an International Baccalaureate program. The grantees won a total of $29.5 million to be given over up to five years.
State winners included the departments of education in Arkansas, Arizona, Colorado, Delaware, Michigan, New York, and North Carolina, and Bluum, Inc., which leads a statewide consortium to foster expansion of charter schools in Idaho. They'll share $313.4 million over five years.
Four winners, in New York City; Durham, North Carolina; and Columbia, Maryland, won $39.9 million in total grants to help charter schools address the costs of facilities construction and renovation by enhancing the availability of loans and bonds.
Eight organizations, including the National Alliance for Public Charter Schools and the National Association of Charter School Authorizers, won $16.2 million in funding to share best practices.
The federal charter school grant program has seen some of the biggest funding increases of any federal Education Department grant in recent years. Congress allotted $440 million, a 10 percent increase, for fiscal 2019. President Trump signed the bill, the first full-year funding the Education Department has seen in a decade, last week.
Disclosure: The Bill and Melinda Gates Foundation, Bloomberg Philanthropies, Doris & Donald Fisher Fund, the Eli and Edythe Broad Foundation, Walton Family Foundation, and William E. Simon Foundation provide financial support to the National Alliance for Public Charter Schools and The 74.
Support The 74's year-end campaign. Make a tax-exempt donation now.