Puerto Rico's Supreme Court Throws Out School Choice Lawsuit, Paving Way for Charter Schools to Open in the Coming Weeks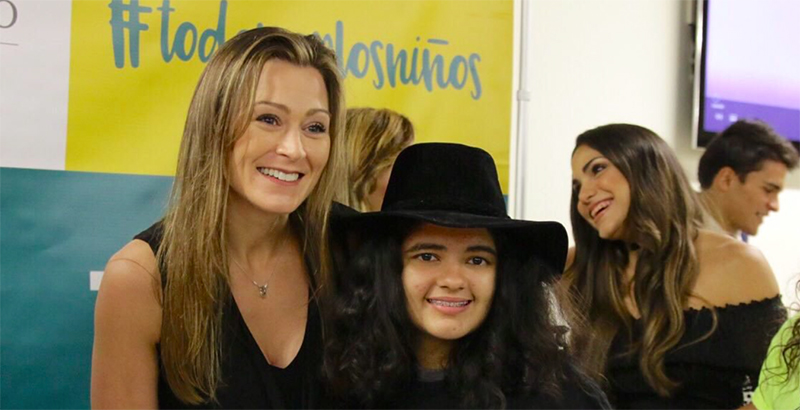 Puerto Rico's government was handed a major victory Friday when the island's Supreme Court threw out a teachers-union-backed lawsuit challenging a new school-choice law — a high priority for the education secretary after Hurricane Maria devastated schools there nearly a year ago.
The news comes just days before the start of the new school year; students return to class on Monday.
The Supreme Court's move clears the way for the government to move forward on its plan to open "escuelas alianzas," the island's version of charter schools, and to launch a private school voucher program. The lawsuit was filed by the Asociación de Maestros de Puerto Rico, an American Federation of Teachers affiliate.
In an interview, Education Secretary Julia Keleher said she's thrilled with the ruling, which will allow the agency to move swiftly to open its first charter schools. She said the agency received 43 applications from municipalities and nonprofit organizations to open schools. In the coming weeks, she said, Puerto Rico could open its first charter schools since "there are some applicants who are pretty much ready to go."
"I think that it's a real victory for the parents and the school communities who are looking to have an alternative to the traditional public education system where maybe their child's needs weren't being fully met," Keleher told The 74. "It's an opportunity for innovative approaches that will stand to benefit our communities."
Officials with the Asociación de Maestros de Puerto Rico couldn't be immediately reached for comment Friday.
This is the second legal victory for Puerto Rico's education department in recent months. This summer, a court ruling allowed the island to close nearly a quarter of its public schools — more than 260 in total. That move, government leaders said, was crucial due to the island's declining student population and a crippling financial crisis. Both issues have been building for years but were exacerbated by the hurricane.
Meanwhile, wide-ranging reforms have been deeply controversial among the island's teachers. Another local union, La Federación de Maestros de Puerto Rico, has called for a strike on Wednesday — three days into the new school year — targeting school closures, teacher reassignments, charter schools, and other concerns.
The new school year is "one of the most disorganized beginnings in history," Mercedes Martínez Padilla, that union's president, said in a statement translated from Spanish.
Eleven months since Maria's landfall in Puerto Rico, storm recovery efforts are still underway. The Puerto Rican government acknowledged this week that the storm's death toll exceeded 1,400 — 20 times as high as initially reported. Electricity has been restored for a majority of customers, but outages remain frequent. And at more than 850 schools — all of the campuses that remain open after this summer's school closures — construction is still underway. As the island faces a shortage of building supplies, Keleher said some bigger construction projects, like replacing damaged roofs, could last through the first semester.
Although the initial batch of charter schools will be launched by local organizations, Keleher said, the secretary has been in conversations with charter school organizations from the contiguous U.S., including KIPP. Those organizations, she said, are waiting to see "how we come out of the gate and what our environment looks like."
Get stories like these delivered straight to your inbox. Sign up for The 74 Newsletter