Preschool-Age Kids Don't Fully Grasp Federal Immigration Policy — but for Some It's Causing Toxic Stress, Report Argues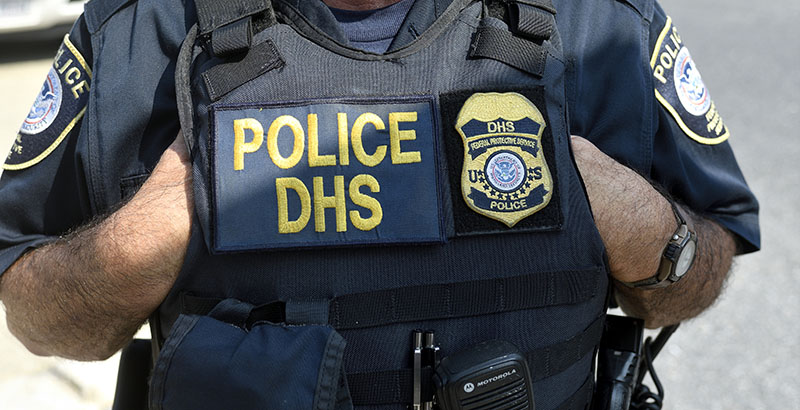 Amid heightened fears over immigration enforcement, a startling trend has emerged: Should they get deported, parents are asking preschool teachers to care for their children.
Meanwhile, that anxiety has filtered down to young children in immigrant families, according to a new report published by child welfare organizations Early Edge California and The Children's Partnership. Even though America's youngest children don't fully grasp the minutiae of federal immigration policy, the Trump administration's tough rhetoric and enforcement has spurred stress among young children, according to the report.
The report comes as Gov. Gavin Newsom and other California lawmakers are pushing the importance of early learning opportunities for young children. In the 2019-20 budget, lawmakers invested $2.3 billion to improve access to early childhood education, including money to expand access to subsidized preschool. The report argues that policymakers must pay specific attention to the state's growing population of children in immigrant households for those efforts to be effective.
Researchers recommend that the state prioritize training to help the early childhood workforce identify and respond to migration-related trauma. Under a recent California law, K-12 schools are prohibited from collecting information on students' immigration status and must adopt procedures to guide staff members about what to do if immigration agents show up on campus. However, the law doesn't cover preschools. The report urges preschools and childcare programs to adopt policies of their own clarifying that their facilities are "safe spaces" from immigration enforcement.
"These visits are disruptive, and having a plan in place — and communicating that plan to staff and parents — will help prepare staff and protect families," according to the report. Creating a plan would signal to immigrant parents and students that "their safety and security is taken seriously."
Though almost all California children 5 and younger are U.S. citizens, about half — or 1.3 million — have at least one immigrant parent. In recent surveys, early childhood providers reported that some students in immigrant families have exhibited heightened anxiety when they're dropped off at school in the morning, while other students have become more aggressive or less engaged. The anecdotes are troubling because children 5 and younger are in their "most important developmental stage," said Aracely Navarro, associate director of government and community relations at The Children's Partnership. "Continuous stress becomes toxic," she said, and it could hamper students' mental and physical health.
For fear of running into federal immigration officials, some parents have become wary of taking their children to public places, such as childcare centers, and of enrolling in public benefits. As a result, some childcare facilities have reported a decline in attendance, according to the report. Early childhood providers reported that behavioral challenges have become particularly pronounced among children with deported family members.
But childcare providers are in a unique position to educate families about community services available to them, the report argues. To do so, they should form partnerships with providers of legal services and health care.
Get stories like these delivered straight to your inbox. Sign up for The 74 Newsletter