Philadelphia Principal Promises Students $100 Each If They Finish the Year Without a Fight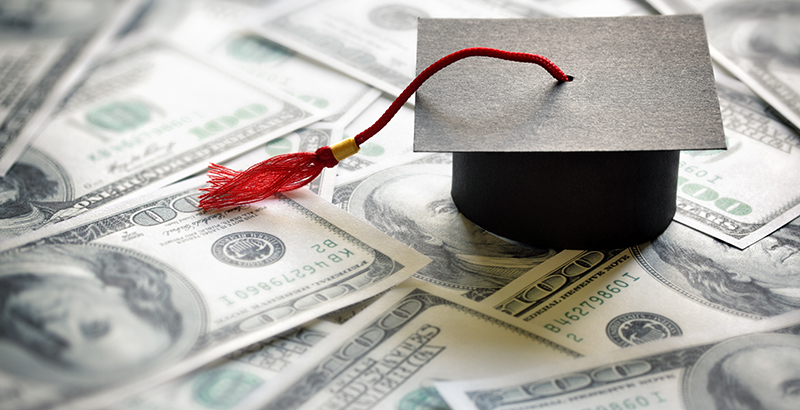 To make sure her students stay on the right track, Principal Stephanie Andrewlevich is trying a new strategy — cash. She promised the eighth-grade class at Mitchell Elementary in southwest Philadelphia that she would give each of them $100 at graduation if they all make it through the school year without any physical fights, The Philadelphia Inquirer reported.
About 80 percent of students at Mitchell, a K-8 school, live in poverty, and many live in violent neighborhoods. But Andrewlevich, in her third year as principal, wanted her students to get the message that they don't have to solve problems through fighting.
"I wanted to challenge them to be what their families see in them, what we know they are," Andrewlevich told the Inquirer. "They have a choice — to become the violence they see in their day-to-day lives, or to be peaceful models for our school and our community."
The challenge, which started in late September, hasn't fixed everything at the school, but so far this year, 8 percent of eighth-graders have been suspended, a steep decrease from 17 percent at this point last year. Students in the class said they don't feel like they need or want to fight anymore, and they are helping younger students solve problems through peer mediation.
Research shows that using behavior management systems focused on incentives, known as Positive Behavior Incentives and Supports or PBIS, rather than punishments can be more effective in promoting good student behavior.
The Mitchell challenge has an added element of cooperation — not one of the 33 eighth-graders can get in a fight, or else they will all lose out on the prize. As of last week, the class was on track to earn the reward.
District spokesman Lee Whack said Andrewlevich's challenge is not a district-sponsored initiative but the district backs evidence-based practices to support student behavior and school culture.
Andrewlevich, who ran the Philadelphia Marathon in 2016 to raise money for new computers for her school, said she'll pay the students herself if no one comes forward to sponsor the inventive. And she shook off the suggestion that she's bribing kids to behave.
"I see it as an investment in our kids," she said.
Support The 74's year-end campaign. Make a tax-exempt donation now.