Pfizer Postpones Request that FDA Authorize Vaccine Doses for Kids Under 5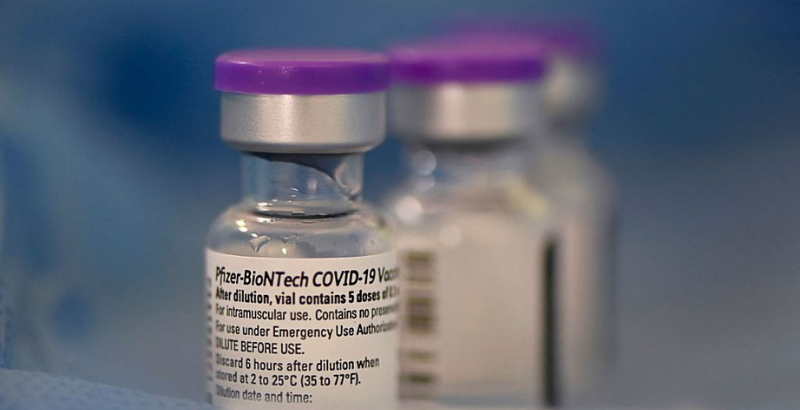 Support The 74's year-end campaign. Make a tax-exempt donation now.
Vaccines for children under 5, the last age group still ineligible for coronavirus shots, will not be available in the coming weeks as previously anticipated.
On Friday, Pfizer-BioNTech announced that they will postpone their request that the Food and Drug Administration authorize their vaccine for children 6 months to 4 years old, saying they will wait for the data on a three-dose series. 
Three doses "may provide a higher level of protection in this age group," the companies wrote.
In early February, Pfizer and BioNTech sent a rolling submission to the FDA for authorization of a two-dose round of shots, hoping to jumpstart the process of vaccines for little ones as early as the end of the month, while continuing to monitor whether a third dose may eventually be needed. But that timeline will now be halted until after researchers examine data from the three-dose regimen.
The FDA, in turn, pushed back its scheduled Feb. 15 advisory committee meeting to review the companies' submission. 
"We will provide an update on timing for the advisory committee meeting once we receive additional data on a third dose," said the federal agency in a statement.
Pfizer and BioNTech expect to have numbers on the efficacy of a third shot by early April, the companies said.
Younger children bear the lowest COVID risk out of all age groups and, even when unvaccinated, are less likely to fall seriously ill from the virus than vaccinated adults. But whiplash from the Friday announcement may frustrate many parents who were counting on the arrival of shots for some long-awaited relief after the Omicron surge brought on spikes in pediatric hospitalizations and widespread day care center closures.
Health experts, too, expressed frustration with the sudden change in plans, worrying that it could undermine faith in the shots. 
"This rollercoaster that parents under 5 (including me) are forced to ride is an absolute, unacceptable disaster," Katelyn Jetelina, assistant professor of epidemiology at the University of Texas School of Public Health, wrote on Twitter. "Pfizer and the FDA need to get it together so the public knows what the (heck) is going on (and why) so we can continue to be confident in this process."
Brown University's Ashish Jha, on the other hand, wrote: "This is good science in action. If we don't yet have clear evidence of effectiveness, postponing a decision is the right thing to do." He did, however, acknowledge "I know this will so disappoint parents of kids under 5."
Pfizer-BioNTech shots for kids 6 months to 4 years old contain three micrograms of the vaccine, while the shots for teens and adults contain 10 micrograms and 30 micrograms, respectively.
Just under a quarter of children aged 5 to 11 and 56 percent of youth aged 12 to 17 are fully vaccinated against COVID-19, according to data from the American Academy of Pediatrics.
Support The 74's year-end campaign. Make a tax-exempt donation now.