New Scholarship to Help KIPP Grads Pay for Books, Living Expenses at College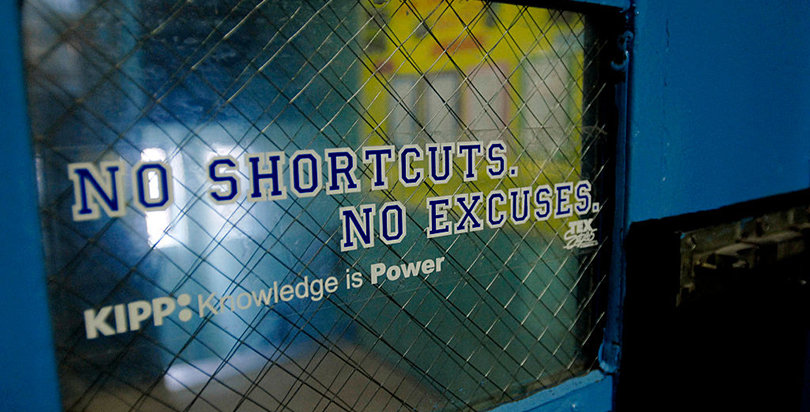 Students graduating from KIPP high schools are being offered scholarships for college-related expenses through a new initiative by the Sheryl Sandberg and Dave Goldberg Family Foundation.
Fifteen graduating KIPP students a year will be selected for the Goldie Scholarships starting in 2018. They will receive an annual stipend of about $15,000 and be paired with a mentor for support and networking opportunities, according to a statement from the foundation.
For many KIPP graduates, tuition scholarships don't cover the cost of items such as food and books, and living expenses can make unpaid or low-paying internships impossible for students from low-income backgrounds. This program is designed to help students with some of those costs so they can focus on academics and take internships — even pursuing opportunities out of town — without worrying about the financial burdens.
The scholarship is named for Dave Goldberg, the late husband of Facebook Chief Operating Officer Sheryl Sandberg.
"Dave believed deeply that every child deserves the opportunity to get a quality education. He also believed deeply in KIPP, which is run by his longtime friend Richard Barth," said Sandberg in a statement. "I'm so proud that Rob and Paula Goldberg and I are launching the Dave Goldberg Scholarship Program in his honor to help support a new generation of students who demonstrate so many of the qualities Dave exhibited in his life and work."
To apply, students must have a GPA of at least 3.0 and submit two letters of recommendation, a résumé, and a letter of interest. According to the scholarship site, ideal candidates show the "qualities Dave Goldberg exemplified throughout his life and work": independent thinking/entrepreneurial spirit, character, resilience, leadership, and achievement.
See Sandberg's full announcement on Facebook.
https://www.facebook.com/sheryl/posts/10159305394420177
Disclosure: The KIPP charter network and The 74 both receive funding from The Walton Family Foundation, The Doris & Donald Fisher Fund, Karsh Family Foundation, The Eli and Edythe Broad Foundation, and The Bill & Melinda Gates Foundation.
Get stories like these delivered straight to your inbox. Sign up for The 74 Newsletter