Nearly a Third of Kids With Food Allergies Have Been Bullied Because of Them. Here's How One Student Handles It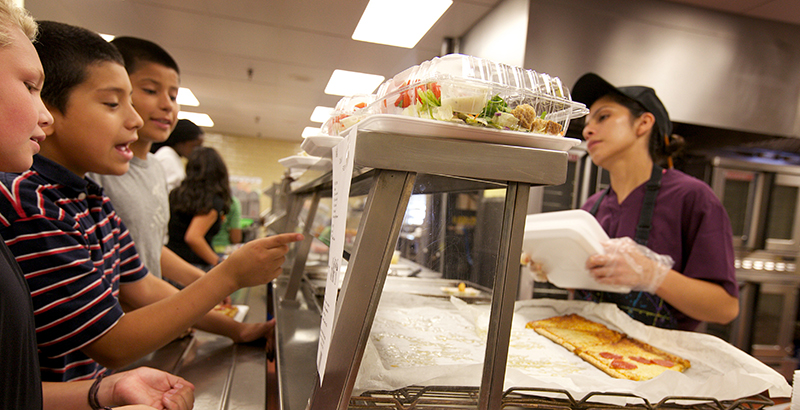 When Bailey Hershman was in eighth grade in Williamstown, New Jersey, a classmate approached her at a school dance to say it was her fault the class couldn't eat Chick-fil-A for dinner.
Hershman, who has a severe peanut allergy, took the comment in stride: "This is because of me, but I'm making a difference for not only myself but for other people" who are allergic to the peanut oil used by the fast-food chain and "didn't stand up for themselves," she recalls telling the other student.
"I'm the type of person that just lets things roll off my back," Hershman, now 16, told The 74. In addition to peanuts, she is allergic to tree nuts and annatto, which is used as food coloring.
While Hershman responded to the situation with characteristic confidence, experts and advocates say the incident exemplifies a behavior that has grown increasingly worrisome: food allergy bullying.
One in 13 American children have a food allergy, and nearly a third of those say they have been bullied because of those allergies, some of which can be life-threatening, according to the nonprofit advocacy group Food Allergy Research & Education.
Food allergy bullying has garnered attention recently, following a series of high-profile cases and uproar over a family movie depicting the abuse.
Three teens in Pennsylvania were arrested after intentionally exposing a classmate who is allergic to pineapple to the fruit last December, CBS affiliate KDKA reported. One of the students allegedly put some pineapple juice on her hand and high-fived a classmate known to be severely allergic. The victim was treated at a hospital and has since recovered. The teen "most culpable" in perpetrating the attack was charged with aggravated assault and other crimes, and two others were charged for assisting her, according to the KDKA report. The ringleader, who later admitted to a lesser charge in court, was expelled from school and ordered to restrict her social media use, according to The Butler Eagle.
About 30 percent of children with food allergies said they had been bullied because of the allergy, according to a 2012 study published in the journal Pediatrics. Children reported that their classmates and peers teased them, threw food or waved it in their faces, excluded or threatened them based on the allergy, and performed other acts of bullying. Children in the study said they had a better quality of life when their parents were aware of the bullying, but parents only knew about the issue in about half the cases.
Food allergy bullying happens because children are especially aware of differences among their peers and may not understand how dangerous certain foods can be for someone with an allergy, Julie Hertzog, director of PACER's National Bullying Prevention Center, told The 74.
Allergy-related bullying "has that potential to have such incredible impact on the person, and I don't think kids realize how serious it is," she said. Hertzog stressed that teachers should talk to kids about allergies directly so they understand the risk; reading a book in class about food allergies can help younger students, she said.
Earlier this year, food allergy bullying made headlines when Sony Pictures came under fire for its film Peter Rabbit, which includes a scene where a group of animals throw blackberries at a human who is allergic to them, causing a severe reaction. Some parents called for a boycott of the film, claiming it made light of food allergy bullying that threatened the character's life.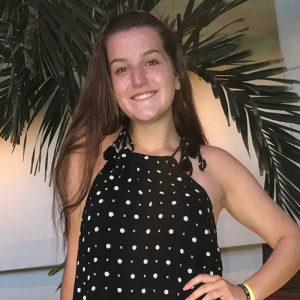 Although she has experienced bullying multiple times, Hershman says she embraces her allergies and the opportunities she gets to advocate for herself and others. As a counselor at a summer camp for kids with allergies run by the Food Allergy & Anaphylaxis Connection Team, she tells young campers that even though it can be "terrible" to live with an allergy, they should look for the positive aspects and make the most of the opportunities they have.
"When I talk to younger kids about it, I just kind of make them realize that this makes them special and unique in their own way." Just like other kids might be in the marching band or do another activity, she tells younger children, "Food allergies is your extracurricular activity."
Get stories like these delivered straight to your inbox. Sign up for The 74 Newsletter