Judge Denies Bid to Decide Minnesota School Desegregation Case Without Trial, Sends 6-Year-Old Lawsuit to Appeals Court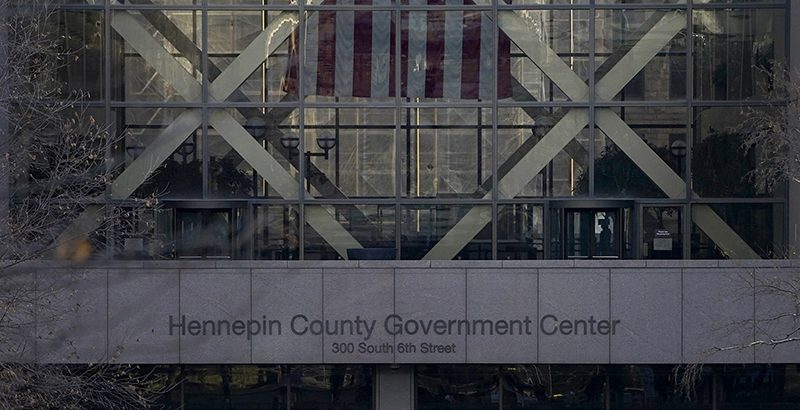 No paywall. No pop-up ads.
A high-profile school desegregation case may finally be going to trial after a Minneapolis judge refused to declare the simple existence of racially imbalanced schools a violation of the Minnesota Constitution's education clause. In denying the plaintiffs' motion for summary judgment, Hennepin County District Court Judge Susan M. Robiner sent the case, Alejandro Cruz-Guzman vs. State of Minnesota, to the state Court of Appeals.
Brought in 2015 on behalf of a group of parents in Minneapolis and St. Paul schools, the suit charges that officials failed to provide children with an adequate education because of practices that enabled schools to become racially and socioeconomically unbalanced. Among those policies are the nation's first interdistrict open-enrollment law, which thousands of families have used to move their children to suburban schools, and the first charter school law. 
"Plaintiffs' argument, at least for purposes of this motion, is a syllogism," Robiner wrote in a 25-page order that criticized the contention at the heart of the request for summary judgment. "Plaintiffs do not address the issue of causation in their initial memorandum…. They argue that since segregation is the education clause violation, they have established injury and 'no further inquiry' regarding causation is necessary."
The plaintiffs' attorneys had argued that they did not need to prove the state caused or enabled segregation or that a school's racial imbalance in of itself robbed students of an adequate education. Past integration cases have hinged on whether segregation is the result of government action or inaction, or something that arose on its own.
Robiner also noted that legal precedents involving the education clause are scant and an appeal of her ruling virtually inevitable. If the appeals court agrees with Robiner's reasoning, the six-year-old case will proceed toward a lengthy fact-finding process. Right now, trial is scheduled to begin in October.
If the lawsuit were successful, Minnesota charter schools would for the first time be required to change their enrollment practices to attempt to draw families of different races and economic statuses. The state's charter law requires enrollment to be done via blind lottery, to ensure the independent public schools can't discriminate. 
Because of this, three high-performing Twin Cities charter schools — two of which enroll predominantly Black students — joined the case as defendant-intervenors in 2016, arguing that it is not segregation when parents choose culturally affirming schools. 
Robiner's order, issued Dec. 6, marks the second time the case has been referred to higher courts. In 2018, the Minnesota Supreme Court rejected the state's assertion that a court did not have authority to decide the case and sent it back to her courtroom. 
There, the judge ordered both sides into closed-door mediation that began in 2019. Last winter, attorneys for the plaintiffs and the state — the chief defendant — told Robiner they were on the verge of a settlement but would need the state Legislature to pass a series of laws to facilitate it. The charter school defendants, who at some point were excluded from the mediation for reasons never explained publicly, have opposed the proposed settlement. 
Proponents of the settlement failed to secure more than an informational hearing held late in the legislative session, when new bills could no longer be introduced. Critics noted that the proposal was similar to the terms used to settle a desegregation suit brought by the same plaintiffs' attorneys in the late 1990s.
Under the terms of that agreement, a number of students from low-income neighborhoods in Minneapolis were bused to nearby suburbs. Researchers later concluded that, on the whole, the students who participated did not experience increased academic gains.  
Get stories like these delivered straight to your inbox. Sign up for The 74 Newsletter