In Emergency Move, DC Council Passes a Possible Reprieve for Chronically Absent Seniors — the Latest Response to the District's Graduation Scandal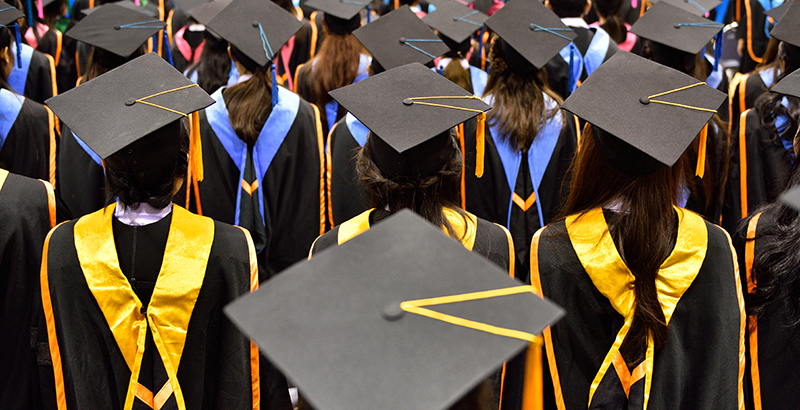 Updated June 26
The D.C. Council passed an emergency measure this week that would allow some seniors with chronic absenteeism to graduate as the local school district wraps up a year marred by revelations of pervasive truancy and gaming of the district's graduation standards.
D.C. Public Schools (DCPS) began strictly enforcing its long-standing, albeit largely ignored, policy to fail students with more than 30 absences when a city-commissioned report in January revealed that about one-third of the district's Class of 2017 had secured diplomas despite missing too many classes or improperly utilizing make-up courses. But two D.C. council members saw the abrupt shift as unfair to students and proposed a reprieve.
The measure passed with a 12-1 vote on Tuesday — two days before graduations commenced in the district. It requires Mayor Muriel Bowser's signature to go into immediate effect, but if approved, would allow 26 chronically absent seniors who met all other academic standards to graduate, a district spokesman confirmed to The 74. Students in other grades facing a similar predicament would also advance to the next grade level. Full-fledged enforcement of the attendance policy would then resume during the 2018–19 school year.
While council members voted nearly unanimously, some expressed concerns about the optics of "the council stepping in and saying, 'Well, kids can miss 30 days and it's OK,' " council chairman Phil Mendelson, a Democrat, said before the vote. "[It's] no good decision either way." The measure comes as the district braces for a considerable drop in its graduation rate — 59 percent as of June, compared with the record-breaking 73 percent last year. Another 4 percent could graduate this summer, and final numbers will be available in the fall, according to a district update.
Washington Teachers' Union president Elizabeth Davis told The 74 she does "not promote the idea of graduating students who are not prepared," but given that the seniors in question passed all other requirements, she agrees with the measure. She also stressed that children shouldn't be punished for adults' lack of oversight. One student told the Post in March, for example, that he'd never known absences could result in getting an F.
"Many school leaders were not adhering to policies … and it's no fault of students," Davis said. "They should not be punished for the mistakes that we've made."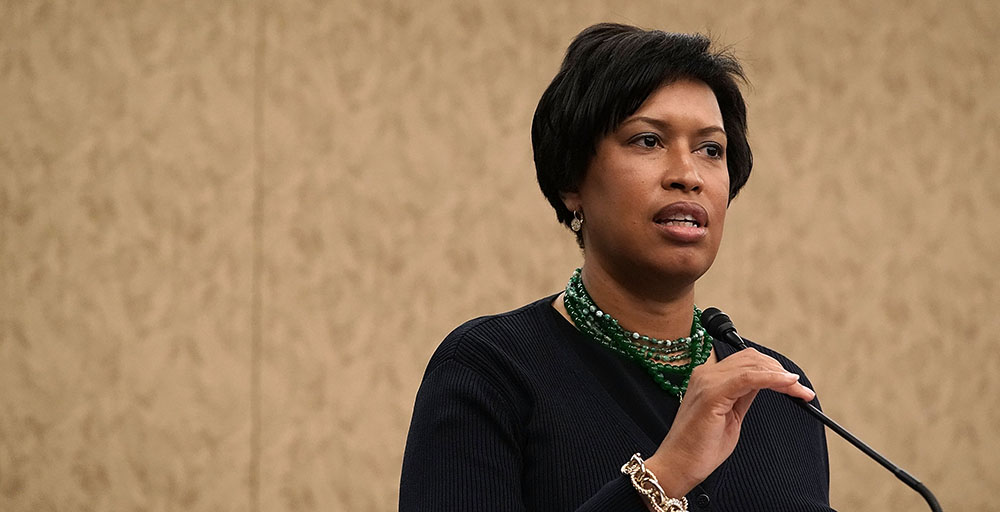 Bowser, who is up for re-election in this month's primary and hasn't vetoed a single bill in her three-year tenure, hasn't publicly weighed in on the matter. Deputy Mayor for Education Ahnna Smith released a statement this week saying the council's move "undermines DCPS' efforts and sends a troubling message about the importance of school attendance, suggesting that students need a waiver to excuse absences. We will continue to stress the importance of attendance because every day counts."
Bowser's office did not return requests for comment from The 74.
Even if Bowser took pen to paper soon, it's too late for the affected seniors to participate in the graduation ceremonies, which run through Tuesday, the district spokesman said. They would receive diplomas later.
The best thing the district can do moving forward is to continue providing updates and staying accountable, Michael Petrilli, president of the Thomas B. Fordham Institute, told The 74.
"DCPS is in a fragile moment," he said. The district's "got to be completely transparent. Put the bad news out there … and say, 'Now, we're on it.' "
The council vote is only the latest development in a graduation scandal that broke open in the latter part of 2017. To recap:
1 It all started with a media-led investigation into a single high school
Last year, DCPS was celebrating a momentous achievement: a record-breaking 73 percent graduation rate, marking a 20 percent increase since 2011.
Then, in November 2017, came an investigative bombshell on Ballou High School from NPR and WAMU: Half of the graduating class had missed more than three months of school — unexcused — the year before. In fact, only 57 seniors were actually eligible to graduate, but all 164 of them, clad in blue and gold gowns, got diplomas.
A city-commissioned investigation into the entire district promptly followed, culminating in a 109-page report released in late January. The audit discovered that 937 students, or one-third of the senior class, had graduated despite violating attendance and other policies, such as improperly taking nighttime credit-recovery classes. The American Enterprise Institute calculated the actual graduation rate last year at 51 percent.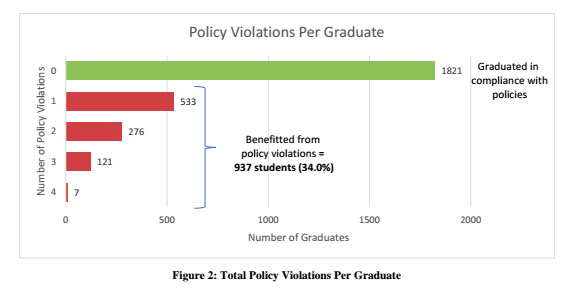 In a news conference following the report's release, Bowser called the report "tough news to deliver, but very necessary to right the ship."
2 Teachers have expressed feeling overwhelming pressure to pass students
The audit unveiled more than just numbers. Teachers across the district admitted to being pressured by superiors to pass students who'd fallen behind, often via extra-credit assignments or credit-recovery courses "with little rigor or few expectations," the Post reported. Washington Teachers' Union survey results, also circulated in late January, claimed that nearly half of the about 600 teachers who responded said they felt coerced by an administrator to alter failing students' grades.
Davis has worked in the district as a teacher-turned-union-leader for more than 40 years, and said the "culture of fear" is "extremely unhealthy for students and teachers and for teacher morale."
3 A separate — but related — investigation is in the works now
Teacher reports have continued, with the validity of some of this year's graduating class already in question. Educators at Theodore Roosevelt High School in Northwest Washington are asserting that at least a dozen seniors' attendance records have been tampered with in the past few months to erase absences.
School system officials confirmed in May that an investigation was underway.
4 D.C. is not alone
The past decade has seen a fervent push to increase the graduation rate. Nationwide, the average graduation rate is around 84 percent, and some prominent education advocates are pushing to increase it to as high as 90 percent by 2020. In D.C., the goal for 2017 — according to the district's 2012 Capital Commitment Strategic Plan — was 75 percent.
The pressure has been on for a while. Despite promising growth now in early education and at the elementary and middle school levels, DCPS had graduated just over half of its seniors seven years ago. This likely led the district to sweep unfavorable results under the rug, Petrilli said. And although it's inexcusable, he emphasized that DCPS is not the only district to have done so. Rather, it's just one of the few "that's gotten caught."
Los Angeles, Chicago, and Prince George's County in Maryland have found themselves in similar hot water.
"High schools have been figuring out ways to get their graduation rates way up, and that's not just in the District of Columbia," Petrilli said. "By all means, D.C. deserves all the criticism it's getting. But it's not the only one."
Get stories like these delivered straight to your inbox. Sign up for The 74 Newsletter