In a 'Difficult and Divided Time,' New Harvard Initiative Encourages Empathy, Dialogue, and Equity in the Classroom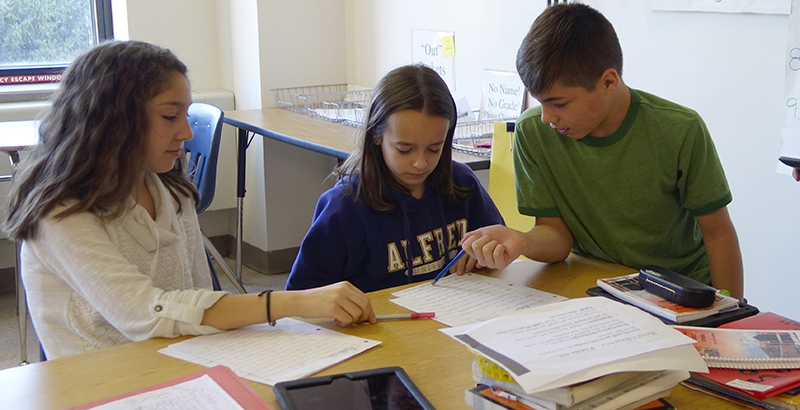 At a time of deepening divisions in the United States, a new campaign to spread kindness, empathy, and equity sponsored by the Harvard Graduate School of Education launched today in middle and high schools around the country.
More than 130 schools in 28 states and 14 countries have signed on to participate in the Caring Schools #CommonGood campaign by taking concrete steps to deepen students' care for others, increase equity in the college admissions process, and decrease "excessive achievement pressure" in places where it is high. Harvard is providing a list of detailed suggestions for schools, such as giving students time to talk "across the aisle" with people who have opposing viewpoints and supporting "sustained community service."
For instance, one school is responding to the challenge by training 46 student facilitators to lead their classmates in conversations about difficult topics, such as kneeling during the national anthem at a football game, and to help them learn how to speak across the aisle with those who have different political viewpoints.
The campaign is part of the Making Caring Common project, directed by Richard Weissbourd, a developmental psychologist at the Harvard Graduate School of Education and Kennedy School of Government. Weissbourd's recent work focuses on ethical development in children.
"I think we live in a difficult and divided time, a bitterly divided time, and democracy is fragile in many ways," he told The 74 in an interview. "I think it's a call to all of us to think about how we can prepare the next generation to build bridges and mend some of these fractures and to preserve and advance democracy. … I don't think we've done a good job of this over the last decade, and I think … part of what we're seeing now is the results of our failure."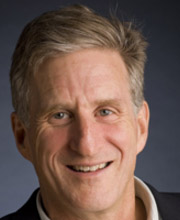 Starting today, the schools will use the hashtag #CommonGood to share their plans and encourage more schools to get involved.
Participants include public, private, and charter schools. They range from those known for wealth and affluence, such as Miss Porter's School, an elite private school for girls in Connecticut, to those serving mostly students from low-income backgrounds, including the Democracy Prep Public Schools and the KIPP Washington, D.C., network of charter schools.
Weissbourd also helped create Turning the Tide, an initiative started in 2016 that encourages college admissions offices to promote meaningful engagement and equity in the college admissions process and reduce achievement pressure for students.
Get stories like these delivered straight to your inbox. Sign up for The 74 Newsletter