'If You're Not at the Table, You're on the Menu': Importance of African-American Voices in Ed Reform Focus of UNCF Event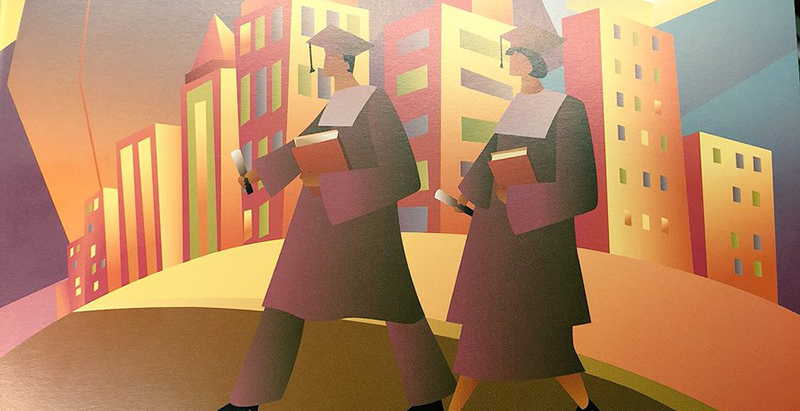 Washington, D.C.
It's essential for African-American students, parents, and community leaders to have a voice in education reform to overcome long-standing distrust and empower children to succeed, advocates said.
"The word 'reform' automatically translates to 'rich white lady at the top who has no connection with the community they're trying to help' … It feels like we just don't know who we're dealing with, and there's a lot of skepticism [among African-American families regarding white advocates]," said Erika Harrell, a parent advocate and organizing and outreach manager for Democrats for Education Reform.
Advocacy by legacy civil rights organizations in top-level policy discussions is also essential, said Wil Del Pilar, vice president of higher education policy and practice at the Education Trust. He said he is often the only person of color in meetings on policy changes that could have a huge impact on black and Hispanic students.
In short, "if you're not at the table, you're on the menu," he said.
Harrell and Del Pilar spoke at panel discussions held by the United Negro College Fund to discuss a new report on African-American youths' perception of K-12 education and how to better engage black voices in education reform efforts.
The report found:
● 70 percent said success in school was a top priority, and 89 percent said it's important to get a postsecondary education.
● 65 percent felt their high schools prepared them for college.
● 43 percent felt safe at school.
● One-third felt their race may limit their opportunities in life.
Data came from a sub-sample of 797 African-American students from Los Angeles, Long Beach, Oakland, and Richmond, California; Philadelphia; Chicago; and Atlanta, who participated in the 2013 "Inner City Truth" survey.
Earlier UNCF research focused on the perceptions of black parents and community leaders.
The United States is overdue for a conversation about race, one that's likely to get uncomfortable, panelists said.
"If we want to get comfortable on the subject of race, we first have to get very uncomfortable on the subject of race," Michael Lomax, president of UNCF, said at a second panel.
Panelists also discussed how to help improve K-12 education, enroll in college, and persist through to graduation.
"There's a big disconnect between what is being done in our K-12 system and what we know needs to happen to prepare them for college and career," Lomax said.
There should be better alignment between pre-K-12 and higher education systems, and data should be used to improve outcomes — for example, showing high schools where their graduates needed remediation — and not to punish, Del Pilar said.
Other panelists suggested mentoring, a greater emphasis on college-going in early grades, and improved math education as other important steps.
Jamar McKneely, CEO and co-founder of the InspireNOLA charter network, described the myriad services his schools provide to students and families, from mental health counseling to meals for families to well-paying job opportunities.
"We have so many social ills in our city that organizations have to reach back farther than just working with the students day to day," he said.
Disclosure: The Walton Family Foundation, Bloomberg Philanthropies, The Eli and Edythe Broad Foundation, and The Donald & Doris Fisher Fund provide financial support to UNCF and The 74.
Get stories like these delivered straight to your inbox. Sign up for The 74 Newsletter