Houston Schools to Vote on Dissolving Relationship With Youth Advocacy Group After Survey Shows Majority of Students Oppose Reopening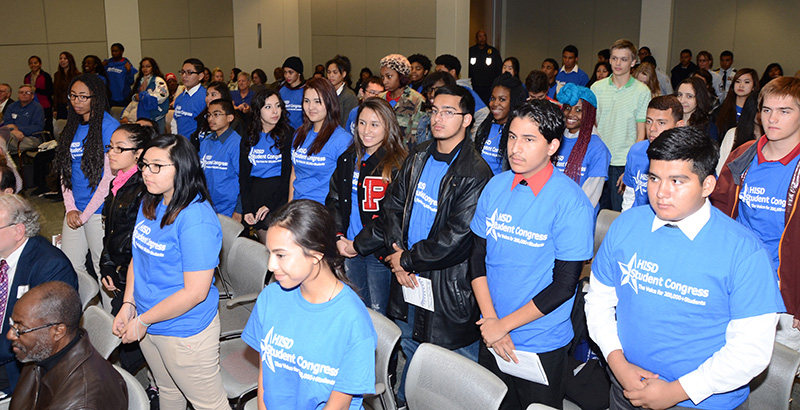 Strained relations between the Houston Independent School District and a six-year-old youth advocacy group have drawn attention to a constituency that some say has been neglected in recent debates over reopening schools — students.
When the district interviewed parents and teachers on school reopening issues, Student Congress — or StuCon — conducted its own survey. Roughly 3,000 students responded in the summer, when leaders were considering a plan to bring students back to the classroom in October. The results showed most students thought it was safer to continue the fall semester remotely.
The district is scheduled to vote this Thursday whether to sever its relationship with StuCon and establish a new district-sanctioned advisory council of students elected at each high school.
Students argue the district's push to cut ties stems partly from the survey's results running contrary to the district's plan to reopen. The district maintains that participation in StuCon has dwindled and that its members don't represent all of the district's high schools.
"We have shed tears over this," Kristian Salas, a senior at Eastwood Academy, said about the board's proposal. "I was really surprised, and I was deeply saddened and disappointed that this came up at a time when the safety and mental health of students was very compromised."
The future of the group's relationship with the district comes as students across the country are seeking a greater voice in decisions about returning to school, particularly in places where the debate has pitted teachers against district leaders and parents.
First-time involvement
In Montclair, New Jersey, students addressed the school board last week, complaining they've been caught between teachers who say it's not safe to teach in person and the district, which is suing the teachers union over their failure to return. Students in Oregon's Bend-La Pine Schools used Instagram to post their own demands on COVID-19 safety and students' virtual access to Advanced Placement and International Baccalaureate courses. And at a rally in Berkeley, California, Saturday, students were among those protesting continued closures.
In Colorado's Douglas County School District — where an effort is underway to recall four school board members over shifting reopening plans — a youth advisory group didn't poll students on the issue until after the board had already made its decision to begin a hybrid schedule. The district held two town hall meetings for students but didn't conduct its own student survey.
"The district seems to be paying no real attention to the largest stakeholders — students and teachers — and way too much attention to the opinions of parents," said Castle View High senior Leigh Walden, who picked up 620 signatures on her own letter to the district in favor of sticking with remote learning.
Merrit Jones, senior adviser at StudentVoice, a nonprofit group devoted to inclusion of students in school policy, said that like adults, students are split over the issue. But she said it's important to keep communication with students flowing, whether school is virtual or not.
"For some students, this is the first time they've attended a board meeting or gotten involved," she said.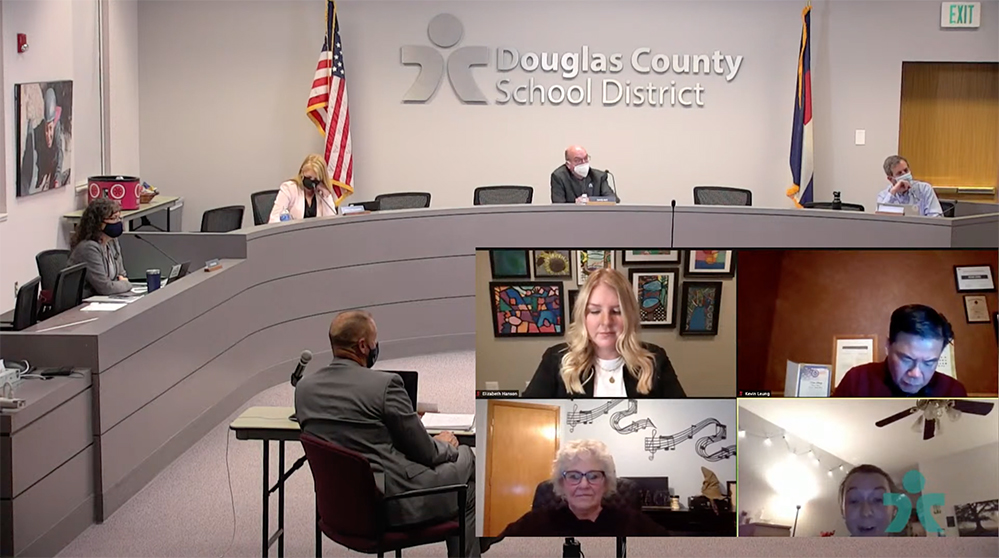 'Saddened and disappointed'
StuCon's involvement in education policy began six years ago. The group made headlines in 2015 when it submitted a brief to the Texas Supreme Court advocating for more school funding. It has also pushed for improved internet access for students and helped organize youth mental health workshops. But over time, the relationship between the administration and StuCon deteriorated.
The more recent state of affairs between StuCon and the district, where students now have the option of attending school in person, reflects a series of missed connections and unanswered emails, said Amy Fan, a 2016 district graduate and an alumni adviser to StuCon.
Fan said students reached out to district officials for help with recruitment, but staff members didn't follow through. She said it wasn't until the group released the survey that an administrator, in a post on the group's Facebook page, asked for "a discussion and collaboration on communications and surveys that go out to the public." Students were caught off guard by the district's proposal to dissolve their relationship.
"They want to restrict what student voice can look like," Fan said.
District leaders, for their part, said they've done their best and are ready to move on.
"This recommendation is not to silence our students but to ensure that all of our students across every trustee district and across all of our high schools have an opportunity for their voices to be heard," Grenita Lathan, the district's interim superintendent, said last week during a board meeting to review the upcoming agenda.
Fan conceded, however, that student participation is tilted more toward the district's popular magnet schools, calling it "a problem that we don't like and are working to fix."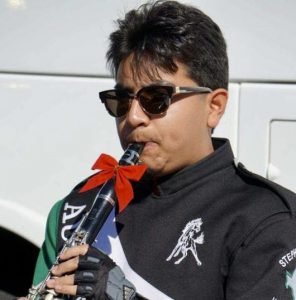 At the meeting last week, it was clear board members remain divided on reaching a compromise between StuCon and students interested in joining the new district-sanctioned council. While some members questioned whether the district had done all it could to support StuCon, others saw the resolution as an opportunity for broader input.
"At the core is how do we ensure authentic student voice in our district," Trustee Sue Deigaard said in an interview. "It's the kids' lives that are impacted by our education system. Theirs is a very important perspective that we should be hearing in our work."
Feb. 12 Update: The relationship between the Houston, Texas, school district and Student Congress — a youth advocacy organization — hasn't ended yet. The school board voted 7-1 Thursday night to delay action on a resolution to sever the district's relationship with the six-year-old group. The district proposed replacing StuCon with a new structure in which students would be elected at each of the district's 45 high schools.
Several board members argued it would be a "learning experience" to work with StuCon and a separate group of students to organize a new system for student participation. "We've got two very vocal, engaged groups of students," said Trustee Sue Deigaard The board approved Deigaard's motion to table the matter until no later than August.
"We are pleased that they are willing to listen and gather more details," senior Kristian Salas said, but added that he hopes the board members will "stick to their word as far as them wanting to work this issue out to advocate in the interest of the students."
Support The 74's year-end campaign. Make a tax-exempt donation now.