Gun Control Group Pledges $2.5 Million to Sponsor March for Our Lives Protests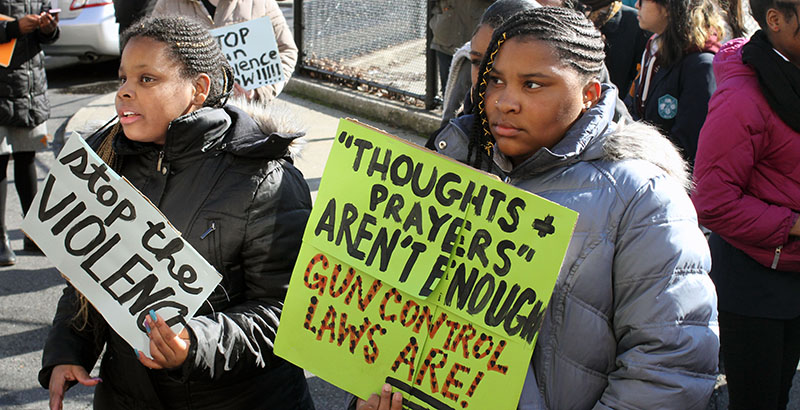 Wednesday's 17-minute student walkout to highlight gun violence played out in over 2,500 high schools and colleges around the country. But more demonstrations will follow as winter turns to spring. The one grabbing the most headlines, the March for Our Lives, is expected to draw legions of K-12 students to Washington, D.C. on March 24.
It's also attracted a supporter with deep pockets.
Everytown for Gun Safety, America's most prominent gun control advocacy group, has committed $2.5 million in grants to underwrite 500 "sibling marches" to echo the D.C. event in communities in every state and around the world. The grants of $5,000 will help defray the costs of transportation, permitting, and equipment rentals, the group said.
When the march was announced in the days immediately following February's massacre at Marjory Stoneman Douglas High School, shooting survivor Cameron Kasky said that students would show up "in every city" to protest government inaction on gun control priorities. Over 700 smaller-scale demonstrations have since been scheduled — some as far off as India and the Philippines — to coincide with the main march, which will culminate directly in front of the Trump International Hotel on Washington's Pennsylvania Avenue.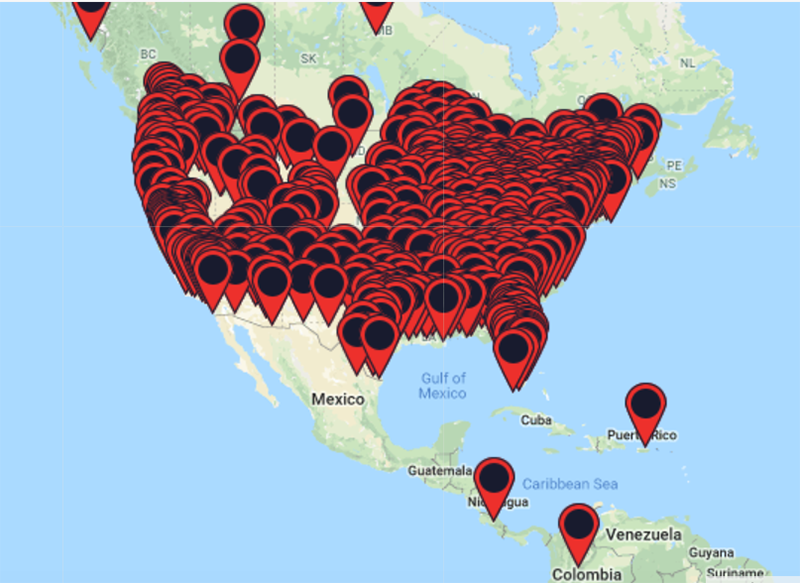 The event's set of demands include banning the sale of assault rifles and high-capacity magazines and closing the so-called "gun show loophole" that has allowed criminals to purchase firearms without background checks. Its student organizers have won the backing of celebrities like George Clooney, Oprah Winfrey, Steven Spielberg, and Jeffrey Katzenberg, each of whom has donated $500,000 to the cause.
The March for Our Lives has found its most natural and potent ally in Everytown, which is principally financed by former New York City Mayor Michael Bloomberg. The group's influence was felt most recently in last fall's statewide elections in Virginia, where it gave $1 million to Democratic candidates. Around the same time, Bloomberg pledged to personally match every outside donation Everytown received.
That has turned out to be an expensive proposition over the last few weeks, as cash has poured into the organization's coffers in the wake of the Parkland shooting. The Everytown website is also selling specialty merchandise to commemorate the march. (T-shirts are already sold out in most sizes.)
In the group's statement, President John Feinblatt underscored Everytown's support for the protesters.
"Students are making history and demanding that our elected officials protect them," Feinblatt said. "Everytown is proud to help them make their voices heard on March 24, and we look forward to more Americans following their lead to forge meaningful change to our country's gun laws."
Disclosure: Bloomberg Philanthropies provides financial support to The 74.
Support The 74's year-end campaign. Make a tax-exempt donation now.