As Supreme Court Rules in Favor of Catholic Adoption Agency and Moves Further to Protect Freedom of Religion, Possible Implications for Vouchers and Religious Schools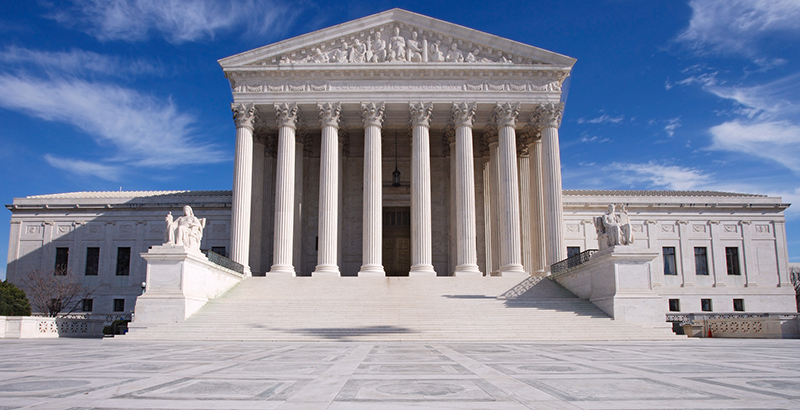 Get essential education news and commentary delivered straight to your inbox. Sign up here for The 74's daily newsletter.
The U.S. Supreme Court issued a decision in the case of Fulton v. City of Philadelphia Thursday, ruling 9-0 that a Catholic social services agency, which believes marriage is between a man and a woman, has a right to exclude same-sex couples from becoming foster parents and that the city violated the organization's First Amendment rights when it froze an existing contract due to the policy.
The unanimous decision, coming one year after a split ruling in the Espinoza case involving religious schools and scholarship programs, reinforced the court's continued trajectory towards supporting the protection of religious freedoms. The Fulton decision could also have possible implications for the participation of religious schools in voucher programs "because religious schools often discriminate based on sexual orientation or other protected characteristics," said Alex Luchenitser, associate vice president and associate legal director at Americans United for Separation of Church and State.
The Fulton case — and its implications for similar lawsuits now working their way through the courts — became a key talking point surrounding President Trump's nomination of Amy Coney Barrett for the Supreme Court. As we reported back in September:
John Bursch, senior counsel at the far-right Alliance Defending Freedom — which has paid Barrett to deliver a lecture — said that the outcome of Fulton could affect an education case in Maryland. A Baltimore-area Christian school is suing Maryland state Superintendent Karen Salmon, arguing that the state revoked its eligibility to participate in a voucher program because the school lacks a nondiscrimination policy that protects LGBTQ students. "Both cases involve a government entity making false accusations of bigotry against a religious organization because of its beliefs about marriage," Bursch said. "No religious school should be forced to give up its Biblical beliefs to participate in a government program that provides educational assistance to low-income students."
By a decisive 7-2 vote, the Supreme Court this year also upheld the "ministerial exception" that allows religious institutions to disregard the antidiscrimination policies that apply to secular organizations. The decision would be relevant in any future cases involving religious schools with anti-LGBTQ workplace policies that participate in school choice programs. The Fulton ruling could also influence the outcome of cases involving LGBTQ students, such as those in which teachers cite religious objections when not referring to transgender students by their preferred names or pronouns, said Sharon McGowan, chief strategy officer and legal director for Lambda Legal.
See Thursday's full Fulton ruling:
Support The 74's year-end campaign. Make a tax-exempt donation now.