Foundation Report Looks Back at 3 Years of Helping Charter School Operators Build, Find and Renovate Classroom Space for Their Students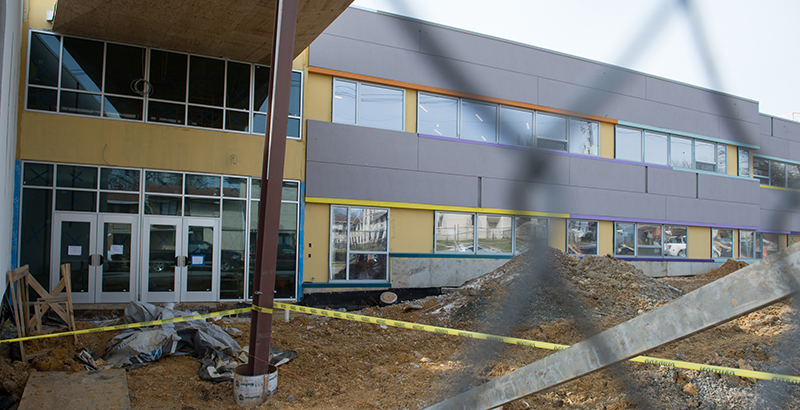 Before charter school teachers can begin day one of a math or social studies class, the leaders of those schools have to create modern classrooms for them and their students. Finding appropriate buildings, securing funding and working with contractors to renovate those spaces can be serious obstacles because only 1 in 3 states provides the necessary funding for charter schools facilities, according to the National Alliance for Public Charter Schools. Though states are increasingly passing legislation to support charter school construction, those challenges remain, and traditional lenders unfamiliar with charter schools are often reluctant to provide low-interest loans to cover the costs.
"It is just too difficult for an entrepreneur out there who wants to start a school," said Marc Sternberg, director of K-12 education for the Walton Family Foundation.
To make it easier and cheaper for charter school leaders to find, purchase and renovate school facilities, the foundation created the Building Equity Initiative in 2016. It provides lower-interest short- and long-term loans, partnerships with technical advisers and planning grants to help expedite the charter school building process.
In a report released last month, the foundation took a look back at the past three years. Here are some key numbers:
1 $185 million
One hundred and one high-performing public charter schools serving 28,694 students in 20 high-needs cities, including Nashville, Los Angeles, Atlanta and Washington, D.C., have shared in $185 million in support from the initiative. This has saved the schools nearly $29 million as they renovated or purchased 12 million square feet of real estate. The foundation hopes to expand this program to serve an additional 250,000 students in low-income urban areas by 2027.
2 $200 million
The foundation expects to distribute $200 million in new low-interest, long-term loans to charter schools by mid-2020 through its Equitable Facilities Fund. Funding for these loans come from seed money from the foundation and a first-of-its-kind public bond issuance that has attracted new private investors. One recipient, KIPP Nashville College Prep, will save $1.9 million under the terms of the loan, which it will invest in teacher salaries, special education, ELL and curriculum development.
3 $58 million
The foundation has provided $58 million in five-year, low-cost, fixed-rate loans to schools through the initiative's Facilities Investment Fund and private capital. One recipient, Ascend Learning in Brooklyn, used the loan to acquire and renovate two new buildings for its 675 students, saving an estimated $600,000 over five years. Another recipient, Resurgence Hall in Atlanta, is now educating its 505 K-8 students in a renovated 55,000-square-foot school building, saving an estimated $260,000 over five years with its loan.
4 13 
The initiative connected charter leaders with a nationwide network of 13 organizations of experts who provided advice on a variety of real estate, financial and construction challenges, such as landscape surveys and project management.
5 $2 million
To support charter school leaders with early planning stages of school construction in low-income areas, the foundation established the $2 million Spark Opportunity Grants in the fall of 2019. Of 140 applications in its first year, 26 recipients received grants in round 1, ranging from $1,500 to $50,000.
Disclosure: The Walton Family Foundation provides financial support to The 74.
Get stories like these delivered straight to your inbox. Sign up for The 74 Newsletter