Florida School Board Rejects 2 Proposed Charter Schools to Protest New State Laws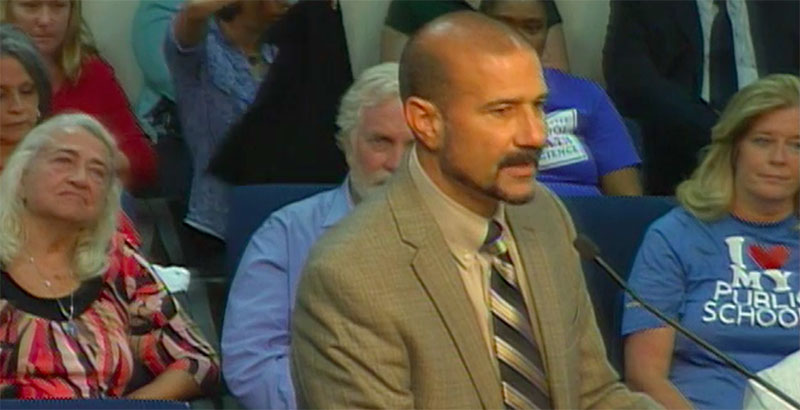 In a move intended to send an angry message about new state laws governing the creation and funding of new charter schools, Florida's Leon County School Board recently voted unanimously to reject applications from two groups hoping to open new schools in the Tallahassee area.
"It is time for the Florida Department of Education and the Florida Legislature to fix this flawed system," Schools Superintendent Rocky Hanna wrote in a commentary published in the Tallahassee Democrat. "Until then, I will not be recommending the approval of any new charter school applications."
The vote, which took place at a contentious meeting April 24, is the latest in a series of protests by traditional districts against a new Florida law, House Bill 7069, that facilitates the expansion of the charter school sector. A number of districts have pushed back against the law's provision requiring them to share local tax revenue raised for building and maintaining schools.
Earlier last month, a Leon County Circuit Court judge dismissed a suit filed by several districts challenging provisions of the law, which also grants charter schools more autonomy from the traditional districts where they are located. Though Leon County Schools was not among the plaintiffs, Judge John Cooper made reference to Hanna's opinion piece during the April 4 hearing at which he issued his ruling.
Initial denials of charter school applications are common in states where traditional school districts are the first stop for would-be school founders. But district overseers or board members typically cite deficiencies when rejecting applications, even if hostility to competition from charter schools is a driving factor.
District reviewers raised questions about some aspects of the applications for the two new charters, Tallahassee Classical School and Plato Academy, ultimately recommending them for approval. But in his request that the school board override the recommendations, Hanna did not cite those concerns. Instead, he noted that Florida had denied the district permission to build new facilities, and he decried the state and federal per-pupil dollars the district will no longer receive if the charters are allowed to open.
"It's simple economics," he said. "There is only so much money to go around."
Backers of the two charters have 30 days to petition the Florida Department of Education. Tallahassee Classical is an independent nonprofit organization. Plato Academy would be the newest outpost of the for-profit Superior Schools.
Supporters of the charters counter that the funds don't belong to the district. "The money follows the child, as do the expenses associated with educating that child," said Jana Sayler, Tallahassee Classical's board chair. "We see a distinct need for a classical public education option in Leon County."
In his formal recommendation to the school board, Hanna cited the department's 2016 denial of Leon County Schools' request to build a new facility. If the state did not see a need for more district capacity, he reasoned, there is no need for additional seats in charter schools.
When the applications were submitted in February of this year, Hanna described charter school expansion as "unregulated" and referred to a screening at Leon High School of the controversial documentary Backpack Full of Cash, which depicts charters as a means of transferring public dollars to private concerns.
Tallahassee has four public charter schools and a pent-up demand for a classical-style option, said Sayler. She said the charter's backers have heard from more than 165 families seeking a public classical school.
Critics note that one of the school's board members is married to Florida House Speaker Richard Corcoran, an architect of House Bill 7069.
Get stories like these delivered straight to your inbox. Sign up for The 74 Newsletter