Federal Audit Finds California Inflated Its High School Graduation Rate by 2%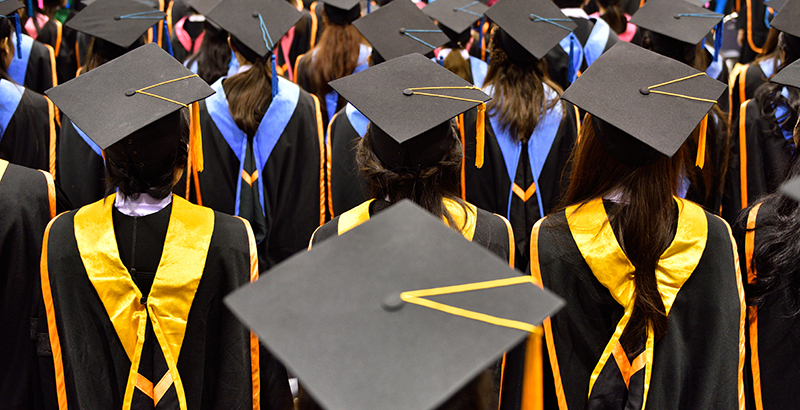 Updated Jan. 19
California education leaders inflated the state's high school graduation rate by 2 percentage points in 2014, according to the results of a federal audit announced Wednesday by the U.S. Department of Education.
The Department's Office of Inspector General found that California education officials inaccurately calculated the state's graduation rate and failed to provide "reasonable assurance" that reported graduation rates were accurate.
Investigators found that the California Department of Education did not take into account 10,543 students who transferred to adult education programs or community colleges and therefore did not receive traditional high school diplomas. Additionally, the state education department improperly included in its graduation rate 1,849 students who received high school equivalent diplomas, such as adult education high school diplomas, which do not meet federal guidelines.
Federal rules require states to report graduation rates as the number of students who receive a "regular" diploma in four years. After factoring out the errors, California's four-year graduation rate in 2014 should have been 79 percent — rather than its reported 81 percent.
Responding to the audit, a California official defended the state's calculations, saying that "there is no reason to believe" the state's rising graduation rate "is not legitimate."
In reaching the statewide graduation rate, state education leaders failed to monitor data submitted by local school districts to ensure the reported information was accurate, investigators found.
The inspector general's office announced in 2016 that it would audit state graduation rates in California and Alabama to determine if they "have implemented systems of internal control over calculating and reporting graduation rates that are sufficient to ensure that reported graduation rates are accurate and reliable." In June, federal investigators found that Alabama officials had "improperly inflated" the state's graduation rate by including students who earned alternative diplomas or lacked sufficient credit, contributing to a 17-percentage-point jump in its graduation rate between 2011 and 2015.
In a letter responding to the audit, Chief Deputy Superintendent of Public Instruction Michelle Zumot refuted claims that alternative degree options, such as adult education diplomas, are insufficient. The state education department has calculated graduation rates "in good faith," Zumot said, noting that the inspector general finding entails "a very small number and percentage of students."
"The [California Department of Education] believes the finding as stated unfairly discredits the legitimate reporting of individual student level data by hundreds of school districts," Zumot said.
In a statement this week, a state education department spokesman further maintained California officials disagree with the federal audit's overall findings. While the state maintains a system to ensure graduation rates are recorded accurately, he said, the state education department will work "to help superintendents more clearly understand what it means to accurately certify data and maintain documentation."
"Some of these areas of disagreement stem from differences in federal and state law and in a misunderstanding of how California collects and processes data," the spokesman said in a statement to The 74. "For example, California considers an adult education high school diploma as a standard high school diploma. Federal guidelines do not allow for alternative diplomas, but California does not consider an adult education high school diploma as an alternative diploma."
Support The 74's year-end campaign. Make a tax-exempt donation now.