EDlection2018: Oregon Voters Keep Sanctuary State Status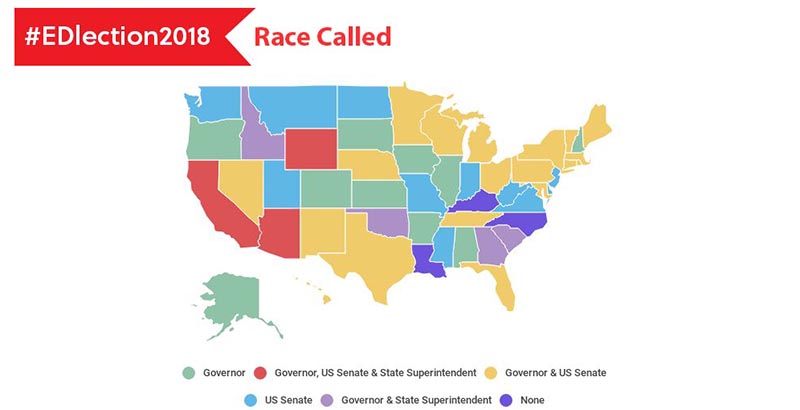 EDlection2018: This is one of several dozen races we've analyzed for the 2018 midterms that could go on to influence state or federal education policy. Get the latest headlines delivered straight to your inbox; sign up for The 74 Newsletter.
Oregonians beat back an attempt to repeal the state sanctuary law that they pioneered 30 years ago.
About two-thirds of voters were against ballot Measure 105, according to early reports by the Associated Press.
Oregon became the first sanctuary state in the nation in 1987, protecting undocumented individuals from deportation by limiting cooperation between local law enforcement and federal immigration agencies. Measure 105 sought to repeal that status and divided a mostly Democratic state. Law enforcement officers were also split, with some wanting the state to conform to federal law and others saying resources needed to be used elsewhere rather than going after migrants.
One in 10 Oregon residents is an immigrant, while about 1 in 8 residents is a native-born U.S. citizen with at least one immigrant parent, according to the American Immigration Council.
"Throwing out the law would open the door to racial profiling and would degrade community trust in law enforcement," state Rep. Diego Hernandez, a Portland Democrat, told the Associated Press.
Rep. Sal Esquivel, one of three Republican state lawmakers who sponsored Measure 105, told the Associated Press that the state sanctuary law "undermines respect for our most precious inheritance, the rule of law."
President Donald Trump has repeatedly pledged to crack down on sanctuary cities and states that refuse to cooperate with federal immigration authorities.
Oregon is only one of seven sanctuary states in the nation, protecting undocumented individuals from deportation, including K-12 and college students.
Just three years ago, Oregon passed laws that allow certain undocumented students to be eligible for state financial aid and reduced community college tuition, including for students who were covered by the Deferred Action for Childhood Arrivals program. A student who is a refugee or is in the United States on asylum is not considered an undocumented student under the Oregon State University system.
When DACA was rescinded last year by the Trump administration, the Oregon Department of Education and the state Board of Education reaffirmed their commitments to undocumented students and that Oregon schools would be safe and welcoming for all students. After Trump ended the program, Gov. Kate Brown called on Congress to act on a thoughtful approach to immigration reform. Brown, a Democrat, easily won re-election Tuesday and opposed Measure 105.
More than 10,000 DACA recipients live in Oregon. As of 2015, over 70,000 of the state's children — or 1 in 12 — was a U.S. citizen living with at least one undocumented family member.
In 2017, Brown extended the protections of the state's sanctuary law pushing for a bill that further walled off Oregon agencies from immigration authorities by prohibiting public entities in Oregon from asking people about their immigration status and from sharing personal information.
For updated election results follow the Election Liveblog here.
The Oregonian calls Oregon Ballot Measure 105, Repeals limitations on immigration enforcement: Fails. More results at https://t.co/0WHTsyr6kd #orpol pic.twitter.com/JPGkR1MbBt

— The Oregonian (@Oregonian) November 7, 2018
Support The 74's year-end campaign. Make a tax-exempt donation now.