New Democratic 'Unity Task Forces' Include Education Adviser Who Previously Railed Against Biden's 'So-Called School Reform Agenda'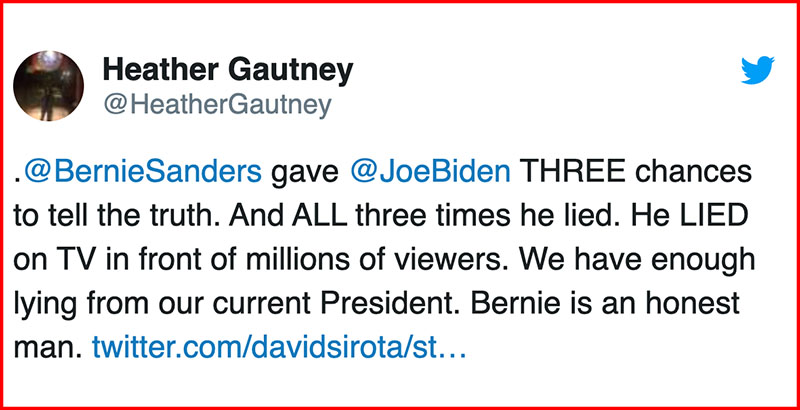 Democrats revealed their latest effort to mend the wounds of a hard-fought presidential primary Wednesday, rolling out a series of working groups to advise Joe Biden on key 2020 issues. But if anything can be gleaned from the panel convened on education — co-chaired by a prominent Biden detractor who has previously lambasted the vice president's school policies — there will likely be some awkward moments on the way to reconciliation.
Biden and erstwhile primary opponent Bernie Sanders announced the creation of six "Unity Task Forces," drawing members from both the party's left and mainstream liberal wings. The move was previewed in April, when Sanders suspended his campaign following an acrimonious fight for the presidential nomination. The groups are meant to devise consensus policy proposals on the economy, climate change, education, health care, criminal justice and immigration.
"A united party is key to defeating Donald Trump this November and moving our country forward through an unprecedented crisis," Biden said in a statement. "The work of the task forces will be essential to identifying ways to build on our progress and not simply turn the clock back to a time before Donald Trump, but transform our country."
Each group pairs Biden and Obama loyalists with activists and lawmakers from Sanders's progressive insurgency. The most prominent Sanders ally tapped was U.S. Rep. Alexandria Ocasio-Cortez, who will lead the committee on climate change with former secretary of state (and devoted Biden surrogate) John Kerry.
Unsurprisingly, the education task force includes the heads of the country's two largest teachers unions, Lily Eskelsen García of the National Education Association and Randi Weingarten of the American Federation of Teachers. After chafing against the education reform policies of the Obama-Biden White House, both women had visible roles as education advisers to 2016 presidential nominee Hillary Clinton. Judging from the tenor of the 2020 Democratic primary, which saw Biden and other candidates distance themselves from charter schools and standardized testing, Biden's general election platform will hasten the party's movement away from the school reform agenda.
But the group's leadership may raise eyebrows within the party. Alongside U.S. Rep. Marcia Fudge, who joined a swell of party figures endorsing Biden ahead of his decisive victories on Super Tuesday, the panel will be co-chaired by Sanders senior adviser Heather Gautney.
Gautney, a Fordham University sociologist and former executive director of Sanders's political action group Our Revolution, supported the Vermont senator's long-shot bid against Clinton in 2016, later penning a laudatory book about the campaign. She was also an unsparing critic of Biden during the late stages of this year's primary, frequently taking to Twitter to accuse him of dishonesty and betrayal of progressive causes.
In March, when Biden had clinched an insurmountable delegate lead over Sanders — his sole remaining opponent — Gautney recommended that Sanders fight on until the Democratic National Convention in July. Many in the party believe that Sanders's decision to prolong his campaign in 2016 did lasting damage to Hillary Clinton by preventing the party from coalescing earlier to defeat Donald Trump.

As the Biden-Sanders contest wound on, Gautney also accused Biden repeatedly of obfuscating his legislative record, saying that he had "LIED on TV in front of millions of viewers" about his previous stances on Social Security. When the vice president announced that he intended to select a female running mate, she mused that he might choose Sarah Palin or Condoleezza Rice. The commitment, she wrote, was "NOT a win for women," retweeting an earlier post by a Twitter user named "Joe Biden's dementia" that claimed the former Delaware senator had "voted like Paul Ryan on abortion."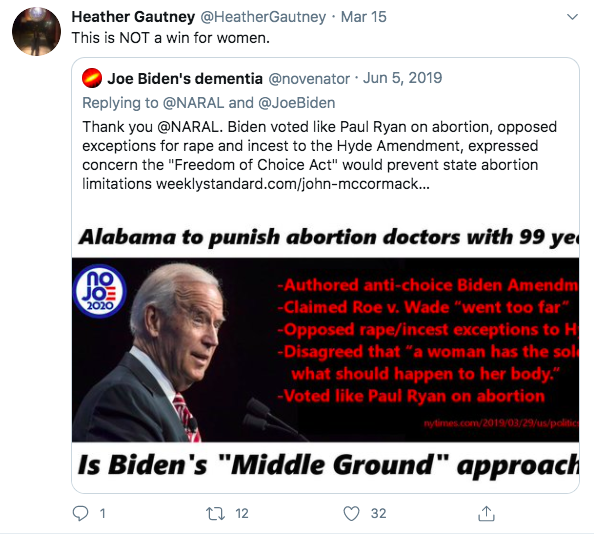 She has also attacked the Democratic nominee specifically on education. In an op-ed for the Marxist website Jacobin, Gautney accused Biden of helping to advance the "so-called school reform agenda" by favoring the expansion of charter schools as vice president.
"Years of thwarting desegregation efforts, pushing privatization, and imposing high-stakes testing make it clear that Joe Biden cannot be trusted to defend our public schools," she concluded.
While she is now charged with uniting the party's two ideological factions, Gautney has also voiced skepticism about mainstream Democratic players, arguing that "corporate Dems" didn't grasp "why [Bernie's] supporters would rather sit it out than support a conservative candidate like Biden."
Get stories like these delivered straight to your inbox. Sign up for The 74 Newsletter