Charter Funding: Two Georgia Bills Would Allow More Dollars to Flow to State-Run Charter Schools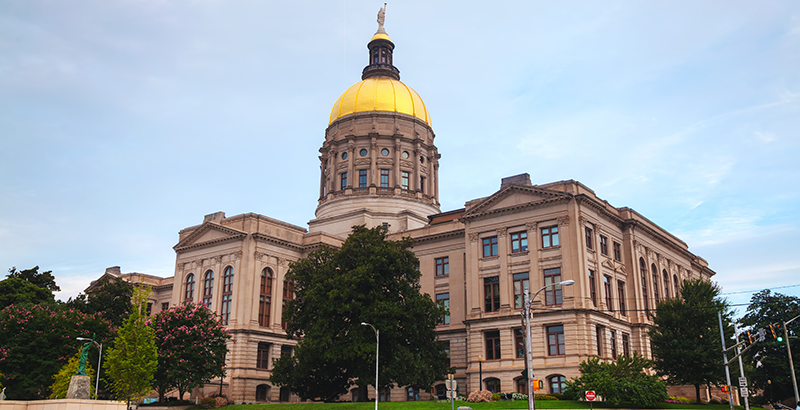 Two Georgia state lawmakers have proposed separate bills to fix funding disparities between district and state-run charter schools.
Rep. Scott Hilton and Rep. Todd Jones, both Republicans, have introduced legislation that would allocate more state money to the 32 charter schools authorized by the state commission to bring their spending levels closer to that of their 82 district charter school counterparts.
In Georgia, there are two options for authorizing charter schools — local school districts and the State Charter School Commission. Like traditional public schools, charter schools authorized by districts are eligible for local tax dollars, but those authorized by the state commission receive only state and federal dollars. As a result, the state provides additional funding to the commission-authorized schools through a supplement. As the law is currently written, the supplement is the equivalent of the local tax revenue for the average of the five districts in the state with the lowest local tax revenue.
Hilton's proposal would raise the amount of the supplement so that it matches the overall statewide average that districts receive through local taxes, and would boost funding for facilities in regions of the state where real estate is more expensive. The bill would also provide charter schools financial support if they are expanding to meet demand.
With the current funding formula, charter schools are being asked to "meet higher standards with less funding," Hilton told The 74. He said he's introducing the bill because he wants parents and students to have more choice in education.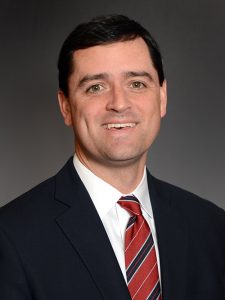 "What keeps me up at night is thinking about those students where the only school they've got access to is one that doesn't serve their needs," Hilton said, even though the area where he lives, Peachtree Corners, is "blessed with fantastic schools."
Hilton's bill found "a good middle ground" between how much money charter advocates would like to see allocated and how much the state can offer, he said.
Jones proposed a similar bill that would increase the state supplement even more for schools in more expensive districts. He told The 74 that he sees providing excellent school options as a "moral responsibility."
Both bills also include increases in funding for virtual charter schools and would allow the commission-authorized charter schools to participate in Regional Educational Service Agencies, which provide professional development for teachers and other services.
Of the 114 charter schools in Georgia, about a third are authorized by the state commission, said Tony Roberts, president and CEO of the Georgia Charter Schools Association, an advocacy group. The commission-authorized charter schools struggle to open and then to grow, Roberts said, especially in urban areas where it is more expensive to operate and obtain facilities.
Jones's bill is "the north star" — a reach — Roberts said, but Georgia charter advocates would be happy with either bill.
Roberts told The 74 he expects Hilton's bill to pass in the state House of Representatives, which has historically been more "friendly" to charters, but he is less confident it will pass in the state Senate. Roberts also said he believes Hilton's bill is more likely to be adopted than the one proposed by Jones because it will cost the state less money.
Charter schools in Georgia have a complex legislative history. In 1994, the Georgia legislature passed a law allowing for "conversion charter schools," public schools that are turned into charters to grant more flexibility. In 1998, a broader charter law was passed, allowing the state board of education to authorize more charter schools, but later the state Supreme Court ruled it unconstitutional for those state charter schools to get money from the local district. In 2012, voters approved a constitutional amendment allowing the state to authorize charter schools, leading to the establishment of the State Charter Schools Commission. However, commission-authorized schools cannot get local funding because of the Supreme Court ruling.
Get stories like these delivered straight to your inbox. Sign up for The 74 Newsletter