CDC's New Guidance on Rapidly Reopening Schools Cites Concerns Over Trauma and Learning Loss and Points to Evidence That Children Are Less Likely to Transmit Coronavirus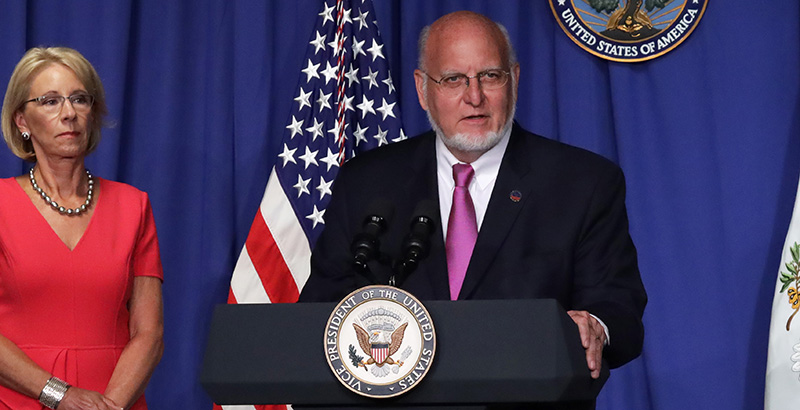 With some districts beginning their virtual school years in a couple weeks, the Centers for Disease Control and Prevention has updated its guidance, saying that in-person instruction is the best arrangement for most students this fall.
The revised guidance says that the risks of children transmitting the coronavirus are low — which district leaders already know — and so are the chances that they'll pass the virus to school staff or family members.
Learning loss, the absence of opportunities for social-emotional development, and the potential for stress and trauma linked to quarantine are among the reasons students should be in school, the document says. The challenges of continuing school nutrition programs during school closures was another reason cited.
"School closure disrupts the delivery of in-person instruction and critical services to children and families, which has negative individual and societal ramifications," the CDC concludes. "The best available evidence from countries that have opened schools indicates that COVID-19 poses low risks to school-aged children, at least in areas with low community transmission, and suggests that children are unlikely to be major drivers of the spread of the virus."
President Donald Trump highlighted the agency's latest position on Thursday while discussing his proposal to put $70 billion toward K-12 schools in the next federal relief package. After tweeting demands two weeks ago that schools reopen, he deferred to governors on Thursday, saying, "The decision should be made based on the data and the facts on the grounds in each community, but every district should be actively making preparations to open."
Read the full guidance: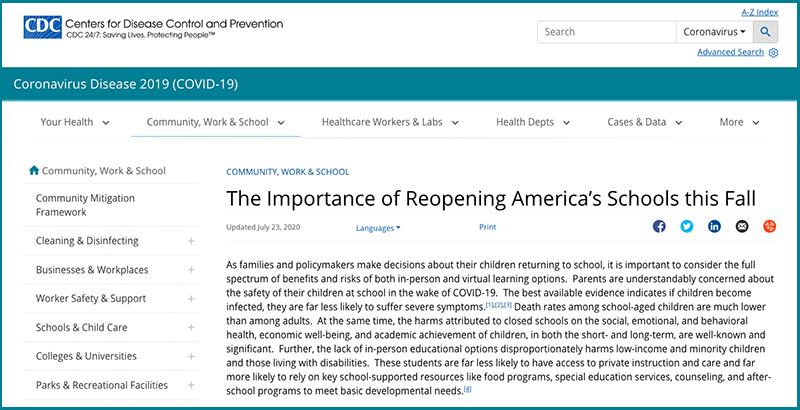 Get stories like these delivered straight to your inbox. Sign up for The 74 Newsletter